Jaguar XF Saloon
New from £32,370 / £760 p/m
Is the Jaguar XF Saloon a good car?
Read our expert review

Words by: Erin Baker
"Jaguar has revitalised its much overlooked XF and XE saloons (and the Sportbrake estate versions), with restrained, calming interiors and a new infotainment touch-screen shared with Land Rover. There is a host of smooth engines on offer, including a mild hybrid. Could it be time to think of these dynamic saloons as four-door sports cars?"
Read the review by category
Running costs for a Jaguar XF
Headline news first: the new Jaguar XF is cheaper than the model it replaces, by about £2,500. That's because Jaguar has simplified the range. More importantly, that also makes the base new XF cheaper than the competition from BMW, Audi and Mercedes. It's certainly time to take another look at this saloon, and its smaller XE sibling. The diesel engine represents a veritable bargain, with low fuel consumption and CO2 emissions, which means lower everything (VED, insurance, fuel costs, Benefit In Kind….) You'll pay a lot more for the P300 HSE version with all-wheel drive and R-Dynamic spec, but it's a beauty. It's also time to check out the online buying process Jaguar now offers, based on a simple "browse, buy, drive" policy.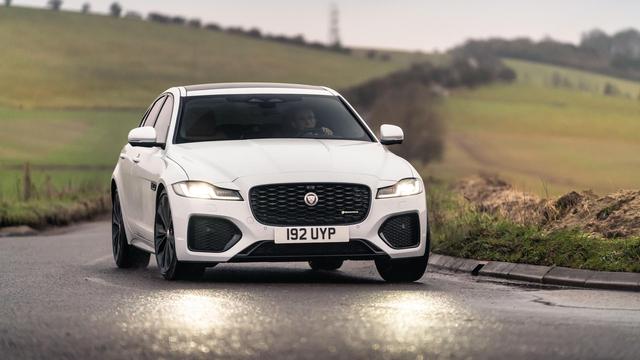 Reliability of a Jaguar XF
Reliability is the only reason the XF isn't getting five stars from us. Jaguar does not have a great track record with consumers at brand level, and we know from personal and anecdotal experience that Jaguar Land Rover has been plagued by technical/software issues with its infotainment system for years. With the beautiful new Pivi Pro system, we really hope that's sorted out (although already we have reports from disgruntled Defender owners about their touchscreens glitching). There seem to be fewer issues with the engines, however, and the XF itself normally lands middle of reliability tables.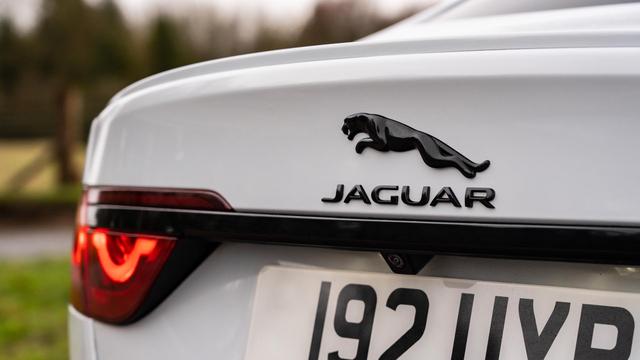 Safety for a Jaguar XF
All-wheel drive is an option on the XF, for greater traction on slippery roads. You get front and rear parking sensors as standard, as well as cruise control, a lane-departure warning system, a driver condition monitor to warn you to take a break, and even a 3D surround camera to help when parking, which is generous. There's a blind-spot warning system and a high-beam assist headlight system as options, as well as adaptive cruise control. You can also specify a head-up display and the clever ClearSight rear-view mirror, which turns the reflection into a camera view of what's behind, so that you can still see what's going on when your boot is loaded and blocking the rear window.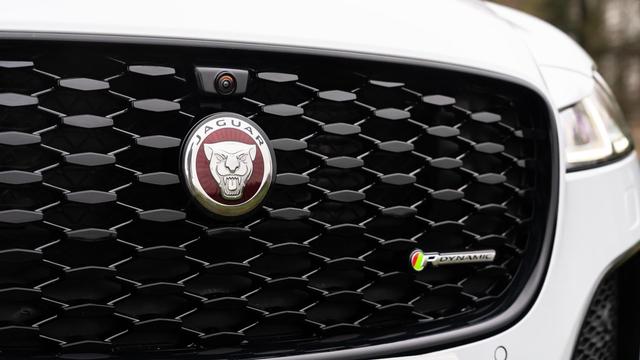 How comfortable is the Jaguar XF
Aside from the slightly disappointing road noise inside, the XF is supremely comfortable. There is tons of space for four adults, a large boot and, if it's not silent, it is at least protected from most of the harshness and vibrations transmitted through the tyres. Up front, there's a small tray for phone or keys but a much large cubby hole beneath the central arm rest. The seats are wide and supportive, and the adaptive suspension holds you up as the car ploughs through Britain's rutted and potholed byways. A third adult will struggle in the rear, but that goes for most of the XF's rivals.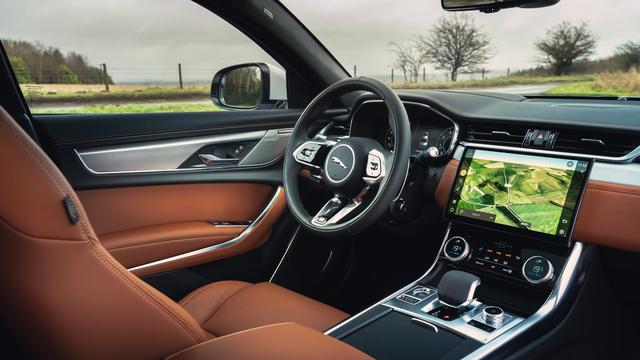 Features of the Jaguar XF
That new large, curved touch-screen is really something to behold, with muted, contemporary colours and simple graphics. Choose a song to play and the whole screen is taken by the image. It's the most graceful screen out there, and is matched by the pared-back, calm interior design of the XF. All cars get Jaguar's new noise-cancelling technology (although the car still left quite noisy on fast roads), live traffic information suggestions for local parking on the sat-nav, and CarPlay and Android Auto connections. The system can also connect two phones simultaneously on Bluetooth. The cabin air is filtered to capture particles and allergens. Options include a panoramic sun roof, superb Meridian sound system and heated front and rear seats.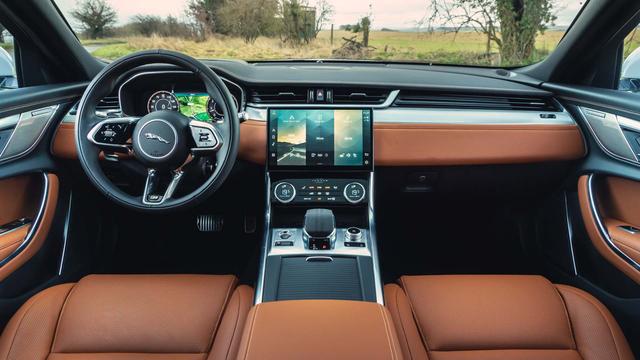 Power for a Jaguar XF
You have three choices: one mild hybrid diesel, a 250 horsepower petrol and a 300 horsepower petrol. We've driven both the 2.0-litre diesel mild-hybrid version with rear-wheel drive and the top-banana P300 R-Dynamic petrol engine with all-wheel drive. Both are brilliant, the diesel for its fuel consumption and kick, the petrol for its sheer excitement and smoothness. An unobtrusive eight-speed automatic gearbox is in all models. It is, however, the handling, which really sets this car apart from its competitors. You can the pedigree of legendary racing and sports cars like the D-type and E-type through the steering wheel: there's a little bit of resistance but it's extremely precise. The whole car feels nimble, spritely, dancing on its feet, but at the same time sure-footed and grounded. We think there's a strong argument for positioning the XF not as a stuffy saloon but a four-door sports car.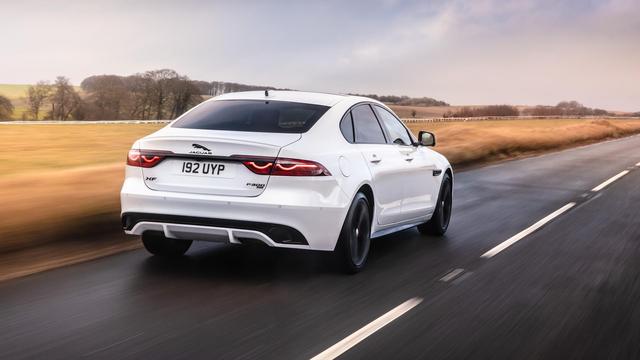 Lease deals
These deals are based on terms of 8,000 miles, for a 36 month lease with a 6 months initial payment.
Standard equipment
Expect the following equipment on your Jaguar XF Saloon. This may vary between trim levels.
Other vehicles in the XF family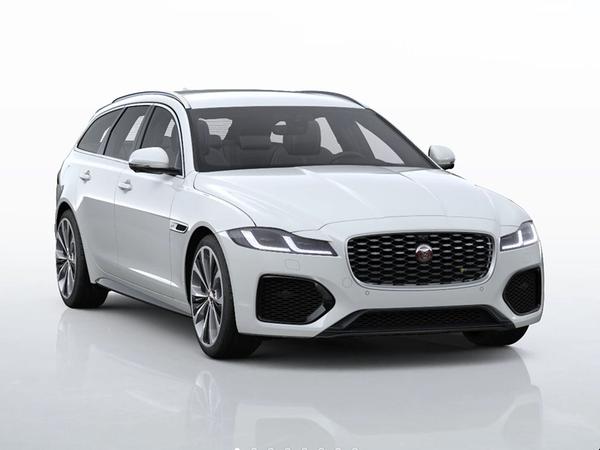 Related articles and reviews