Hyundai I30 deals
The best brand new Hyundai I30 deals, in stock and near you.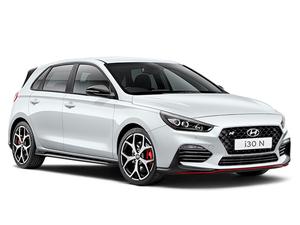 Hyundai i30 Fastback N (2019 - ) review
The Hyundai i30 Fastback N is a swoopier version of the i30 N hatch, with a slightly bigger boot and a bit less headroom for those in the back. It's got the same engine (which has had a few minor tweaks), and the same power as the hatch, and fortunately...
Read full review
48 deals from £16,195
Save an average of £2,724