Hendy Skoda - Salisbury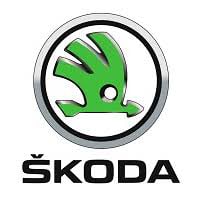 Westover Skoda are based in Salisbury & Bournemouth, we pride ourselves on customer satisfaction ...
Hendy Skoda - Salisbury
"The Hendy Car Store was built to be all about you, our customers. It's our goal to make peace of mind part of your buying process, as we have for the hundred years we've been trading. The Car Store is a no-pressure sales environment, where you can browse cars at your convenience and compare makes and models of similar size easily. You can test drive as many cars as you like. We want the car you choose to be the right car for you. Our salespeople won't hassle you. And when you're looking at cars, remember that the prices you see are the prices you pay: we don't add any extra administration fees. We promise to do our very best."
Customer Reviews (6)
Review from

Very satisfied

I'd endorse Westover SKODA Salisbury because the whole experience was straightforward and conducted efficiently and in a friendly, helpful manner.

Review from

Very satisfied

steve who was the salesman was a breath of fresh air. Not pushy gave an honest answer did not waffle when there was a problem sorted it out honestly

Review from

Very satisfied

My experience at Westover SKODA Salisbury was memorable because the staff were very knowledgeable and professional and customer focused. There was no pressure and were more than happy to meet our needs and requests. Overall a very happy purchasing experience.

Review from

Very satisfied

Westover SKODA Salisbury were helpful because priceSalesman made me feel confident With the dealershipSalesman was very interested in me and my needs and listened To me and did everything he said he would All documents were shown warrenty book arrived in postOverall very pleasant experience

Review from

Very satisfied

The experience at Westover SKODA Salisbury was great because of my interaction with the sales person Danniel Sparrow. He was courteous, polite, very Knowledgeable about the vehicle, honest and not pushy. He was ready to answer any questions I had and was very quick to respond toady emails sent. After the handover he said feel free to contact him I had any queries about the car. I emailed him to ask about information re service plans and his response was immediate. I felt reassured by Westover's reputation when buying my used car, but the icing on the cake was the help and professionalism shown by Daniel and I would recommend him to anyone a very pleasant young man.