Huddersfield Audi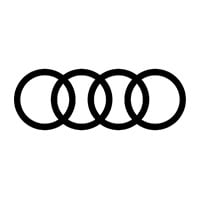 In our state-of-the-art dealerships across the U.K, Sytner Group represents the world's most prestigious car manufacturers. All of our staff are knowledgeable and enthusiastic; making every interaction special by going the extra mile.
Huddersfield Audi
"For superb customer service, and a great selection of older Used Cars, we will make it easy to find exactly the vehicle you are looking for, supplied with the care, expertise and attention that Sytner Group is famous for."
Services offered
Used Vehicle Sales
New Vehicle Sales
Parts
MOT
Fleet
Servicing
Alarms
Finance
Paint Shop
Accessories
Part Exchange
Warranty
Insurance
Body Shop
Vehicles Wanted
Recovery
Delivery
Assurance
Communications
Customer Reviews (1)
Miss-sold

I approached Huddersfield Audi in February 2018. Having had a company car for the previous 8 years I was new to what options were available to me. I explained due to my job role I would want the option to upgrade or return the car within 18-24 months. I was advised by the sales rep to take a 36 or 48 month PCP. The reason he said this would be the best option is 'I could return the car after I'd made half my payments' he confirmed I could return the car after 18 months on a 36 month PCP or 24 months on a 48 month PCP. I clarified this again at the dealership before signing the agreement to which he said - 'we will be calling you in 18 months with options to upgrade you anyway' my partner was with me when I visited the dealership & also heard this. I have now found out this is not the case! I raised a complaint asking them to listen to the call recordings as the calls would confirm my miss-selling allegation. Conveniently non of my calls are available!