Arbury Seat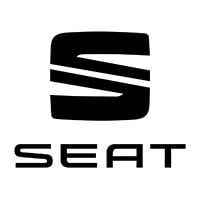 Customer Reviews (6)
Arbury Seat September 2019

Good personal service from George. Everything was dealt with clearly and efficiently

Reply from Arbury Seat

on 09 Oct 19

I will be sure to let George know how pleased you were with his service, thank you for purchasing from Arbury SEAT.

Bout the seat Leon 17 thanks

The process was extremely easy and fun the guys at Arbury surly know how to treat a customer Many thanks

Reply from Arbury Seat

on 09 Oct 19

Thank you for leaving us such a great review, we are glad you enjoyed your experience in purchasing your car.

Outstanding Service

A pleasure dealing with George at the Shirley, Seat Garage from start to finish. He was very professional in his approach.

Reply from Arbury Seat

on 27 Feb 19

Thank you very much for your reply, please rememeber we do offer a £50 referal for any family or friends that purchase from ourselves.

Exceptional service!!

Staff went above and beyond in helping me purchase my car, none more so than the advisor I dealt with. Everyone at the showroom acted in a professional mannaer. I'd highly recommend to family and friends.

Reply from Arbury Seat

on 09 Oct 19

I will be sure to let our team know about your great comments, thank you for the review.

False assurances and corners cut!

Purchased a used car for this dealer, the purchase process was simple and easy however the preparation of the vehicle was poor. We were assured by the sales manager that the vehicle would be valeted prior to collection but this was not the case. When we collected the vehicle there were visible dirt stains around the door opening and handles, a quick polish would have removed these. Furthermore, the carpets & mats had not been washed, instead they sprayed black carpet paint over the stains to mask them. We became aware of the black paint when my son ended up with black marks all over his new white trainers. What makes maters worse is that the dealer is not helping, me only option is to driver the car back to the dealer (over 100 mile round trip) and wait whilst the car is cleaned, this is something I shouldn't have to do. I wont be using Arbury again due to the reluctance to help their customer!

Reply from Arbury Seat

on 13 Jul 19

Hi Manni, thank you for bringing this to my attention, i will speak with the cleaning team, when i first heard about this i did offer for you to come back and have the car re-cleaned, when you mentioned the distance i offered for you to get the car cleaned in your area and to send me the invoice and i would either pay you or the company you used direct. regards phil.