Weybridge Vehicle Consultants Ltd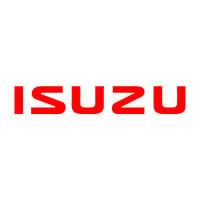 " MAKE SURE YOU READ OUR FANTASTIC AUTOTRADER REVIEWS !! "
Weybridge Vehicle Consultants Ltd
"Welcome to Weybridge Vehicle Consultants. Award winning 5 Star Rating – AutoTrader. We started in 2000 with just two cars, since then James, Matthew and their dedicated team have built one of the UK's oldest and leading Audi / BMW Specialists. We have now been appointed an authorised Isuzu dealership – Weybridge Isuzu. Our business has continually gone from strength to strength and has established an enviable reputation for supplying high specification vehicles of the very best quality at extremely competitive prices. We have a strong and loyal customer base due to our straight forward, honest and relaxed approach."
Customer Reviews (296)
Audi S5 Purchase

Friendly, exceptional customer service from initial telephone call through to collection of vehicle a few days later. An absolute pleasure to deal with. Vehicle was immaculate in every respect as all of the other vehicles in stock appeared to be. Would not hesitate to use again!

Audi A4 allroad

On their letter heading it states where excellence comes as standard, I totally agree with this, if you are looking for a used Audi/BMW they should be top of your list.you will be greeted with smiling faces, I bough my car over the internet and it was as described and ready to be driven away, I would like to thank Matthew, Matt and Jason for all their help, when I am in the market for another used Audi/BMW these are the first people I will visit, thanks again, Kelvin Davidson.

Easy to deal with dealer/great customer service

I had a great experience with buying my new car (BMW 1 series) via Weybride Vehicle Consultants on lease (via PCP). They were really easy to deal with. I spotted a car on Auto Trader that had a great spec and was reasonably priced for it's age/milleage. They put a panaramic photo on here which i could see around the whole vehicle and zoom in. I bought it via P2P within 24h. I just signed the paperwork/scanned and returned it then the next day they dropped the vehicle off to my house the next day even though i lived 45miles away (so the whole transaction took less than 48j). Very good company to use for anyone looking to buy a used vehicle.

Reply from Weybridge Vehicle Consultants Ltd

Today

Pleasure doing business Dan! Good choice when opting for our delivery service - our drivers are fully equipped to provide the same handover experience you would receive if collecting from our dealership. Enjoy the car!

Great, friendly and trusting

Very pleased with my car I purchased from WVC! The customer service was faultless from me calling and reserving the car, to driving it away:) Very friendly guys and I would highly recommend them if you're looking to buy a new vehicle! One happy customer!

Reply from Weybridge Vehicle Consultants Ltd

Today

Really grateful for these kind words Fred.. that was an awesome little Audi TTS and you did well to snap it up quickly. Happy Motoring!

Great car dealership, would definitely recommend

My husband and I visited Weybridge vehicle looking for a BMW 1 series to replace our current car and we didn't need to look any further. The quality of the vehicles were excellent, so clean and mileage low. The staff are really friendly and helpful. We did a part exchange and within a week we had returned to pick up our vehicle. We also found out that you could even purchase online and have your car delivered. This is an amazing service and you can be more than happy to trust the good quality you will receive.

Reply from Weybridge Vehicle Consultants Ltd

Today

Thanks for the recommendation Amanda, we're pleased to hear you're enjoying the new car. Maybe next time you will be taking advantage of our buy-from-home-service! All the best, WVC