Weybridge Vehicle Consultants Ltd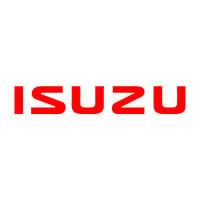 Weybridge Vehicle Consultants Ltd
Welcome to Weybridge Vehicle Consultants. Award winning 5 Star Rating – AutoTrader. We started in 2000 with just two cars, since then James, Matthew and their dedicated team have built one of the UK's oldest and leading Audi / BMW Specialists. We have now been appointed an authorised Isuzu dealership – Weybridge Isuzu. Our business has continually gone from strength to strength and has established an enviable reputation for supplying high specification vehicles of the very best quality at extremely competitive prices. We have a strong and loyal customer base due to our straight forward, honest and relaxed approach.
Customer Reviews (398)
Friendly, professional and good quality

Very friendly and professional experience. The car was in excellent condition, very happy with the purchase. I highly recommend this dealer!

Reply from Weybridge Vehicle Consultants Ltd

13 Days ago

Hi Paul, thanks for the great feedback, pleased you enjoyed the experience and glad you're happy with the car !! All the best for 2021 !! The WVC Team.

Great service. Would recommend.

Great garage, with friendly staff. Great service from start to finish.

Reply from Weybridge Vehicle Consultants Ltd

on 14 Dec 20

Thanks for the kind comments Hannah! All the best with the new car :) The WVC Team

Spot on service!

Fabulous experience from the website search through to visiting the showroom, test driving the car to purchasing and driving the car home. All within 3 days start to finish! Great service and easy to process documents for financing. Highly recommend.

Reply from Weybridge Vehicle Consultants Ltd

on 14 Dec 20

We're so glad you enjoyed your experience at WVC, Louisa. Thanks for your great feedback and we wish you many happy miles with the new BMW - Have a great Christmas!

A very professional car dealer - recommended

Matthew and James were really helpful and the company is a very professional outfit. Really happy with my car so far and so are the family. I'd seen a few Audis and this is definitely the best in terms of condition and fair price - it feels like a brand new car even though it's 2.5 years old. It was very well sourced, and all the cars at their premised looked in really great condition. Also, thanks Erik for bringing the car all the way to my house too.

Reply from Weybridge Vehicle Consultants Ltd

on 14 Dec 20

Thank you for the extensive review, John. It's always nice to hear that our cars stand out from the crowd and still feel like brand new! Sourcing these highly specified, well cherished examples isn't easy - but our 20+ years of experience and having access to 1000's of cars via our 'sell-my-audi' platform certainly helps! We hope you and the family have a lovely Christmas & New Year. Thanks again, The WVC Team

Audi Q5 purchased online

I rarely write reviews but I felt these guys deserve some feedback. I spoke to Matt just before the second lockdown and despite his last day before being furloughed, Matt was very helpful and patient and answered all my questions. No pushy sales speech just honest service. He made the effort to follow up on email copying James who also was extremely professional and delivered on all his promises. Due to lockdown, James sent across detailed videos of the car to give me comfort of the cars condition. It was a brave move for me as it was my first time buying a car online but from start to finish, the process was seamless. To the extend I was actually worried because it was too smooth. When the car finally arrived, it was in great condition, just as James promised it would be. Delivered on the day and time as promised. I would definitely recommend these guys to anyone and for sure, will be checking them out for my future car.

Reply from Weybridge Vehicle Consultants Ltd

on 08 Dec 20

Hi Ka ming, thank you for taking the time to write this glowing review. We strive to provide a great level of service regardless of the challenging times we're all facing! Thanks for your trust using our buy-from-home-service, we appreciate buying remotely can be a bit daunting especially when it's the first time. Enjoy the new car and we'll look forward to seeing you next time !! All the best, The WVC Team.