Johnsons Hyundai Tamworth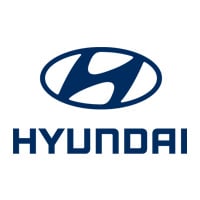 Customer Reviews (44)
Review from

Very satisfied

Johnsons Hyundai Tamworth staff were good because, the staff were friendly, efficient and knowledgeable, nothing was too much trouble

Review from

Very satisfied

I was happy with the service at Johnsons Hyundai Tamworth because Adam was lovely and explained everything to me in simple terms and helped me get a great deal!

Review from

Very satisfied

I was pleased with Johnsons Hyundai Tamworth and would recommend them because the service was incredible and they found me an amazing deal on my first car - the man was extremely helpful and told me everything I need to know.

Review from

Very satisfied

My experience at Johnsons Hyundai Tamworth was memorable because it was my first time buying a car and found it easy and polite got what I wanted at a good price with warrantee and recovery service until the car is 5 nowhere else offered all this

Review from

Very satisfied

I'd definitely recommend Johnsons Hyundai Tamworth because i went to the branch at Beggars Bush which is where i purchased my first motor 3 years ago. But i had a bit of a bad time when visiting and asked where the member of staff that sold me the first vehicle had gone and i was told Tamworth. I phoned Tamworth and was told "come over straight away and we will sort you out". I was greeted by the person who sold me the previous motor, new deal done within the hour.Spot onRichard.