Johnsons Hyundai Oxford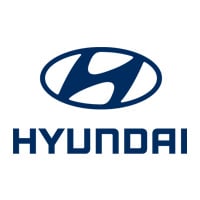 Johnsons Hyundai Oxford
"We at Johnsons cars Oxford will offer you an outstanding, professional and friendly car buying experience like no other. With access to over 500 cars in group stock, all price checked daily. Prepared to manufacturer standards by factory trained technicians – you can be sure to find the perfect car to fit your budget and lifestyle. Visit Johnsons of Oxford on the Botley road, where your motoring needs are our passion"
Customer Reviews (4)
Very impressed

Bought a really nice i30 for a good price. They were extremely helpful and provided a good finance deal for us.

Terrible dealer

We've used Johnsons for a long time for servicing due to convenience. Regular issues like £600 bills for MOT fails. When we say we will take the car away suddenly the issues are all advisory issues and the car passed. When looking to replace our car we took test drives here, it felt like they were doom and gloom. Horrible environment, terrible test drive where any queries were cut off and ignored. We learnt more about the car afterward, via our own research, key selling points as well. Overall it feels like they want your money but don't want to do anything to get your business.

Reply from Johnsons Hyundai Oxford

on 10 Jul 18

Thanks for your valued comments, we appreciate all feedback regarding our business. For us to investigate further, please email me on panders@johnsonscars.co.uk. Regards, Paul Anders - Sales Manager

Excellent dealer

Great selection of used Tucson models available. All the staff I spoke to could not have been more helpful.

Customer unattended to

Worst experience today at Hyundai dealer in Oxford. Pop in to inquire about buying a Tucson as recommended by a colleague. We try to look around initially and saw 2 dealers dealing with their respective customers, 2 people at the reception doesn't seemed to notice us hence we approach this lady to ask if we can talk to anyone, without any eye contact she said that some dealers are busy and some are on their break and ask us to wait then left. A lot of employee coming in and out of their offices without noticing us perhaps the way we look or dressed, after 45 Minutes we decided to go.