T C Harrison Spalding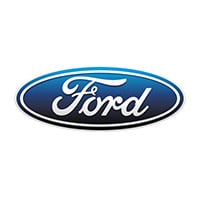 T C Harrison Spalding
"TC Harrison Ford is one of the largest privately owned Used Ford Car Retailers in the UK. All dealers are conveniently located in Derby, Burton, Spalding, Peterborough, Huntingdon, Stamford and St Neots. Established since 1931 we have the experience and the know how of what it takes to provide quality used Ford cars at affordable prices."
Customer Reviews (148)
Review from

Great to deal with Salesmen very good.

Great to deal with Salesmen very good. Was very helpful. Explained everything in great detail. Would fully recommend to anyone wanted to buy a new or used Ford.

Review from

Very good service when I purchased a…

Very good service when I purchased a used car very recently. Everything was explained in detail and from first looking at used cars to collecting my choice took just 2 days. Very happy.

Review from

Brilliant staff

I have picked up my car from them the other day and i would not be able to say that the service they provided was anything below excellence. Brilliant staff and very helpful. They will try and figure something out to help you buy the car you want. I had no problems with them, very knowledgable and smart. I cant praise them enough for their work. Highly recommended Thanks

Review from

Superb once again

Whilst there is a tiny element of hard sell this is to be expected when purchasing a car. However, this is far outweighed by the level of service given by the staff at TCH Spalding. It is this reason that makes people like me go back time and again. The team are, in my opinion, honest, helpful and genuinely trying to do their best to match the person with the vehicle that they are looking for. Thanks again, see you next time.

Review from

As usual the salesmen at TC Harrison - Simply the…

As usual the salesmen at TC Harrison Spalding were exceptional in their hospitality and knowledge. They made the process of exchanging one vehicle for another seamless. Thank you again guys.