Mercedes-Benz Of Derby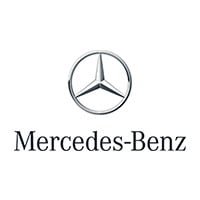 Mercedes-Benz Of Derby
We have a wide selection of fully approved used and nearly new vehicles ready and available to test-drive. Whether this is your first Mercedes-Benz or your next one, our Mercedes-Benz specialists are on hand to help you find something which meets your requirements. We know you may have already carried out plenty of research on what you are looking for, so we are on hand to take you on a test drive, source you something in particular or show you around our vehicles. We tailor everything around you to make your experience easy, comfortable and enjoyable. Buying a car is exciting, so we want to give you the confidence that you are getting the best value for money, an amazing experience and of course, the best car. Being part of the Inchcape Group means there are many benefits along with flexible finance options to choose from. And the journey doesn't just stop there, as we will always be on hand when your vehicle needs servicing, an MOT, genuine parts or simply just for advice. You can be sure that our fully trained technicians will give your pride and joy the TLC required. Plus, being part of the Inchcape family gives you free access to our Accident Aftercare benefit, available to all our customers. So please feel free to come and relax in our showroom and let us help you find your next car.
Services offered
New and Used Vehicle Sales
Part Exchange vehicles wanted
Flexible Finance and Insurance
MOT, Servicing and Warranty
Genuine Parts and Accessories
Accident Aftercare benefit for our customers
Delivery
Customer Reviews (184)
Review from

Will never go to Inchcape Derby ever again

Love the car. Good service whilst looking at it, good test drive. Once we had shaken hands on the deal it all went downhill. My trade in car had a pcp arrangement, the sales person said he would ring me with the settlement figure - didn't happen. He also promised to e mail the "order" (all the financial info) the next day. - didn't happen. I had to make several calls to finally get both of these, which was finally sorted by another of his colleagues. When we were arranging the pickup date, I asked if he would ensure it was filled up with fuel on collection, which we would pay for (I live 80 miles away & therefore not familiar with the Derby area)- didn't happen. I have a private number plate which he said he would have plates made to fit the merc - didn't happen. When I first viewed the car I checked to ensure the tyre kit was there, but when I got it home it was missing, so rang aforementioned sales person who texted back to say he would get one & post it to me. 3 days later I text …

Reply from Mercedes-Benz Of Derby

on 07 Apr 19

Hello Mrs Thomas, this is not what we hope to achieve at Inchcape Plc, please do make contact with us here at tellusmore@inchcape.uk should you require any assistance, please do accept our apologies.

Review from

Excellant service, 5 stars

5 stars: Excellent – no reservations, I would recommend this company to anyone.

Reply from Mercedes-Benz Of Derby

on 23 Mar 19

Hi Mr. Kevin White, we are very happy to have provided you with such a positive experience! Thank you so much again for your feedback! We hope you have a great day!

Review from

Great service

Great service, friendly staff, no hard selling. Took time to really explain exactly what all the features were and went over them again before I drove away. Would have no hesitations in recommending Inchcape Derby.

Reply from Mercedes-Benz Of Derby

on 20 Mar 19

Thank you again for taking the time to let us know how we did. We hope you have a great day!

Review from

service for my Mercedes E220

Received good customer care, job was done while waiting and it din't take long,

Reply from Mercedes-Benz Of Derby

on 15 Mar 19

Jerald Marozo, we are glad we could help! Thanks again for taking the time to leave us this information about your recent visit. Take care!

Review from

Car buying as it should be!

I have just purchased a new vehicle from Inchcape Mercedes-Benz of Derby and found the entire process a delight. The showroom was immaculately presented and all the staff professional and courteous. The sales team offered an excellent deal on both my new and trade in vehicles from the outset unlike my previous experiences at other dealerships where a continual battle would be necessary over days or weeks to get a reasonable deal. The sales consultant - Mark Rose was most knowledgeable and a pleasure to deal with throughout, answering any questions, giving a detailed explanation of my new vehicle's controls on the day of collection and phoning me the next day to ensure all was well. This was my first ever Mercedes purchase so whether this level of service is true of any Mercedes dealership I couldn't say but either way I would have no reservations in recommending Inchcape Mercedes-Benz of Derby to anyone looking to purchase a Mercedes in the future.

Reply from Mercedes-Benz Of Derby

on 15 Mar 19

Thank you again for taking the time to let us know how we did. We hope you have a great day!