Mercedes-Benz of Edinburgh (Newbridge)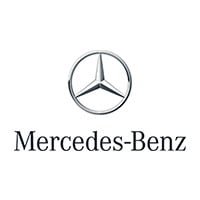 ASK ABOUT OUR FLEXIBLE FINANCE OPTIONS - COMPETITVE APR AND GUARANTEED FUTURE VALUE!
Customer Reviews (7)
Just perfect

I had been search for a particular model and found it at this showroom. After a call I visited and was met by a member of staff and we were looked after very well. We only visited Edinburgh for a weekend and the cost of shipping was shared.

Great experience

Brilliant can't say enough good things Regarding buying my C class. read all the negative reports and have to say not my experience well done team

Not happy

Went there to see the car, waited about 40 minutes and then a guy comes out with a bit of attitude. Hardly give us 5 minutes for 2 cars we were intrested. Opened the doors for those cars. We had a look. Like one car and asked few questions. Some of them unanswered because he was not sure. Very next day removed the listing for that car and Put it up back after few days. Did not give us any attention at all. They thought we are here for time pass, with kids and wintry weather. I don't know what they think of themselves. I would prefer going to fort kinnared branch instead of this one. Had a good experience with them previously.

Reply from Mercedes-Benz of Edinburgh (Newbridge)

on 31 Jan

Hi Abid, We're sorry to hear of the experience you have had and this is not the way we want our customers to feel. If you could contact us to provide further details that would be greatly appreciated as we'd like to investigate this further. You can reach us us on 0131 466 8000 or [email protected], asking for the attention of the General Manager. Kind regards, MB Edinburgh

Excellent Service ,

I would highly recommend Mercedes-Benz of Edinburgh. I dealt with a very professional sales Person.. I purchased a pre owned 2015 GLC 250 D 4Matic .I flew from Ireland to Edinburgh to view the car and it was exactly as he described over the phone. The car was in excellent condition and I am very happy with the purchase. I returned two weeks after the sale to pick up the car in it was in pristine condition. Sales Person was vey helpful and answered any questions I sent to him by email. He set up my online service for the car which shows when my vehicle is due for service and vehicle status at all time. Thanks again Mercedes-Benz Edinburgh. Newbridge.

Mis Advertisment

Wasted my time. After several emails many telephone calls and even a video describing the car, i decided to view with intention to buy same day as I thought id found perfect car.Costed me over £300 to travel to view car to find they had mis advertised it. Fobbed me off saying they would give me a free service to the car i now didn't want as it was wrongly advertised and 30 minutes later they amended there advert. Wont be leaving it going to contact CPRs and trading standards. Shame on you Mercedes. Also sure they where selling on behalf of a third party.