Cheshire Oaks Honda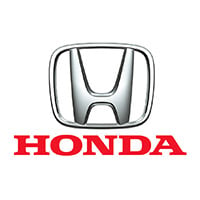 Cheshire Oaks Honda
The Holdcroft Motor Group is a family run business based in Staffordshire, Cheshire and Greater Manchester. Founded in 1966, the business is one of the country's largest privately-owned motor vehicle retailing groups, representing 12 franchises and selling new and used cars to all four corners of the UK. Our company philosophy is to deliver customer service excellence and offer outstanding value for money. We are renowned for our warm, friendly personal service.
Services offered
Used Vehicle Sales
New Vehicle Sales
MOT
Parts
Servicing
Part Exchange
Finance Available
Accident Repair
Motability
Customer Reviews (410)
Review from

Very satisfied

I had a great experience at Holdcroft Honda Cheshire Oaks because each of the staff members went above and beyond to make us feel welcome. They also ensured that they catered to my every need and provided me with all of the necessary information so that I could make a well informed decision when purchasing my vehicle. This is the second vehicle we have Prichard from Cheshire Oaks Honda and we would definitely do so again in the future.

Review from

Very satisfied

I'd recommend Holdcroft Honda Cheshire Oaks to anyone because The service offered was professional and informative , not pushed or pressured . The atmosphere in and around the showroom was pleasant and relaxed . The sale , the handover were conducted in a safe and friendly way . Thanks to Andre we are now very happy with our new car

Review from

Very satisfied

I had been to my local Honda dealership and was not particular happy as they employed a typical 'hard sell' approach. Dave at Cheshire Oaks Honda, however, was brilliant! His customer service approach was second to none, he was extremely knowledgeable and an experienced sales person. There was no hint of the outdated 'hard sell' approach, which was a refreshing change. Overall, my purchase was a great experience from start to finish. I would not hesitate to use them again even though it's miles away from where I live! Brilliant all round service!

Review from

Very satisfied

Holdcroft Honda Cheshire Oaks staff were good because they were very helpful Throughout the buying process and would definitely recommend them to family and friends

Review from

Very satisfied

I was pleased with Holdcroft Honda Cheshire Oaks and would recommend them because I was given a pleasant experience with no pressure during my discussion with the sales person Chris Goodwin.