Grenson Mitsubishi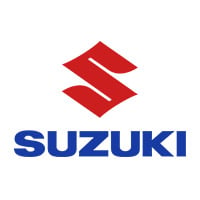 Grenson Mitsubishi
"We're Grenson Motor Company and we've been keeping Customers and their Families & Businesses on the road since 1977. We believe when you are a customer with us you become part of the Family and benefit from a relationship with us based on Trust, Customer Care & Peace of Mind Motoring with our Premier Care brought by our experienced and knowledgeable Teams. What do we love about our work? Helping Customers to find uncomplicated ways of purchasing & servicing their vehicles, whilst giving you value for money in the knowledge that many years of experience and reliability with our Amazing Manufacturers will give you peace of mind motoring. Come and see us and become part of the Grenson Motor Company Family, we are always here for you"
Services offered
New and Used Vehicle Sales
Finance
Parts and Servicing
Part Exchange
Customer Reviews (5)
Fantastic and stress free

Fantastic start to finish, The sales executive was great to deal with... stress free

Excellent

After my sister in law bought a Kia from his dealer earlier this year, I viewed test drove and Purchased a mitsubushi l200, my first pick, up from grensons, the salesman Jake was extremely knowledgable about the vehicle, nothing was too much trouble, the sale including my part exchange went very smoothly, the finance very competitive, the vehicle was prepared immaculately, would throughly recommend grensons for a new or used vehicle

10/10 Wish I could put 11!

Genuinely helpful and happy staff. Couldn't be more pleased purchasing my Outlander from them. In three years time, I will be coming back to Grenson for my new family car.

Ask what problem procedures are in place.

I purchased a new Mitsubishi PHEV in March 2016 and the car developed an electrical fault 5 - 7 months after the purchase. I was told by Grenson's on 5th Oct it should not be driven on the road. I had to arrange via Mitsubishi Assistance Programme (MAP) to return it to Grenson's which is 3 miles away. I was loaned a courtesy car whilst the fault was investigated. By 1st November, with no resolution in sight, I took legal advice and contacted Mitsubishi Finance who had loaned 50% of the purchase price at 0% and told them car was not fit for purpose. On the 4th Nov I received a call to say it was ready to be picked up. I spoke to the Engineer and he told me the problem was a faulty Radar sensor used for FCM, ASC and SCC functions. Mitsubishi had told them this part never fails and kept suggesting other solutions even though replacing this unit with another working unit would only take 30 minutes fitting. Grenson's nor Mitsubishi would comment on procedures when I wrote to them.

Great Customer Service

Just bought a Mitsubishi Colt Ralliart privately and had it serviced with Grenson Motors, for the big Colt Ralliart/CZT 60K miles/6 year service. This was a fairly comprehensive service and required a great deal of work and parts changing. The speed of the service was impressive as this was completed in less than 2 days. The servicing team always kept me well informed throughout the service, and called before ordering new unexpected parts. When I collected the car, a small windscreen chip was noticed, but there was no way to tell when this chip would have been created. The servicing team manager dealt with this extremely fairly and agreed to cover half of the costs to get this fixed. A member of the servicing team even stayed after working hours to supervise the crack being fixed. This is actually my 3rd Mitsubishi and the level of customer care given by Grenson is exactly why I am a returning customer. Thank you very much Vicky, Chloe, Belle and Matthew.