Evans Halshaw Ford Chester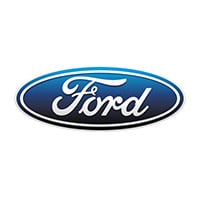 Evans Halshaw Ford Chester
"We are part of the UKs largest motor dealer group with over 20,000 quality used cars in stock to choose from. Call us to organise a test drive phone lines are open until 10pm Mon to Fri, 6pm Saturday and 5pm on Sunday.Our scale enables us to pass on the greatest possible value to our customers through our 'Every Day Low Prices' promise. We check our prices regularly, researching our local markets to make sure we present you with the best possible options for your next car, van purchase or service.\""
Services offered
New Vehicles - Part Exchange - Finance - Insurance - Servicing - Warranty - MOT - Recovery - Bodyshop - Paint Shop - Parts - Vehicles Wanted - Fleet
Customer Reviews (17)
EXCELLENT SERVICE RECEIVED

I called in to view a really well priced civic ex not expecting the car to be pristine for the price, but it was excellent all round. I went into the showroom and was greeted by sales exec Benn who couldn't have been more helpful in getting all the car details for us, swiftly collecting the keys and taking us out to view the car. We were pushed for time and arranged a test drive for the following day with no fuss at all. We arrived right on time next day and both the car and Benn were ready and waiting to go, we had a comprehensive and mixed test drive and although we didn't buy (engine was just too small for what I'm used to), Benn remained most helpful, pleasant and knowledgeable from start to finish and I will not hesitate to contact again if the right car pops up. I have to say that the excellent personal service we received does not reflect the average poor review score the dealership has on auto trader.

Excellent customer service

Went Looking to change my Renault GTline 62 plate with 125000 miles, in great condition and with FSH. I had seen a Mercedes with low mileage and this would do me just fine if I could get a good deal. I Walked into the showroom and a salesman ( Daniel ) asked me if he could help, he was very polite and not pushy at all, we discussed a price for the Renault which I was not entirely happy about but after test driving the Mercedes and explaining that my budget was fixed and if a deal was to be done he would need to review the price of the Mercedes or the Renault, he explained the price of the Mercedes was not negotiable but he would have a word with his manager about increasing the price of my trade in, which he did to my satisfaction and the deal was struck, I came back 3 days later to find the vehicle looking like new with a 12 month MOT and a service oil and filter before we exchanged he sorted out my Personalised number plate with DVLA on line,Well done Evans Halshaw Chester.

waste of a journey

phoned to view a car was told car had been released to the forecourt,and asked if i would like to book a test drive which i did, when i got to the garage was told the car was still on Bumpers lanes being preped and it wont be on the forecourt til the following day i rang two days later to go test drive the car to be told the car was still in the prep garage it was at this point i realised im wasting my time dont let them waste yours stay well clear!!!!!

A pleasure to deal with.

I found the perfect car we was looking for within our budget, very low mileage full Ford service history and the price was very reasonable. I must admit I was concerned after reading the reviews on here. However I can only speak highly of the experience we had with the staff. Everyone seemed helpful and friendly. The salesman we dealt was a pleasure to deal with. Even after we bought the car I asked him to do something for us and he did, no question and it did not feel any trouble. I would certainly recommend this garage.

Steer Clear!!

Wouldn't go here EVER again. Went to test drive a car, it was perfect, right price, everything. But when we returned off the test drive the car had been mysteriously sold over the phone while we were out... No problem, they had an identical car in another branch, but it was more expensive, we agreed to buy it and went home to wait for a phone call when the car would be delivered to the garage for viewing...... low and behold the phone call came and we were told the car was sold but they had another car which was dearer again. At this point I got suspicious and realise we were 'lured ' in with a reasonably priced car that was never actually for sale for that price. I have since spoken with an ex employee and was told this is regular practice!!