News
Volkswagen teases new electric crossover ahead of Shanghai Motor Show
After announcing the ID and ID Buzz concepts, Volkswagen announces a third ID concept car.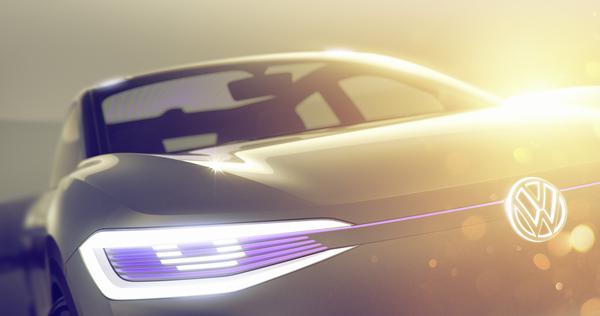 New electric crossover from VW
Third model announced in the ID family
Car will debut at Shanghai Motor Show
Volkswagen has teased its new electric crossover car, ahead of its reveal at the Shanghai Motor Show later this month.
The concept car is VW's first electric crossover, or 'crossover utility vehicle' as it calls it – a four-door coupe and SUV in one. The company is developing a range of zero-emissions vehicles with a long range, and this concept will be the third member of the ID family. It will join two other electric models that Volkswagen has already premiered: the ID hatchback, with a claimed range of between 249 and 373 miles, and the ID Buzz, a reimagined VW Microbus with up to a 373-mile range. This new crossover concept will be suited to both urban and off-road environments, the company has said, with four-wheel drive as standard. And, it will have a range similar to today's petrol-powered cars, so will hopefully reduce the 'range anxiety' found with other electric cars. The crossover will also be able to drive fully autonomously, like the ID and ID Buzz concepts. To activate this mode, drivers will need to push the VW badge on the steering wheel. The wheel will then retract electrically into the dashboard, where it will form a single unit with the displays and controls. The car will recognise its surroundings using laser scanners, ultrasonic and radar sensors, and cameras. However, if this vehicle goes into production, there will need to be several law changes before the steering wheel could retract, as currently, drivers need to keep their hands on the wheel at all times.