News
Petrol power for Volkswagen Passat and Tiguan
For the first time, Volkswagen has added the option of petrol engines to its latest Passat, with more petrol options for Tiguan buyers.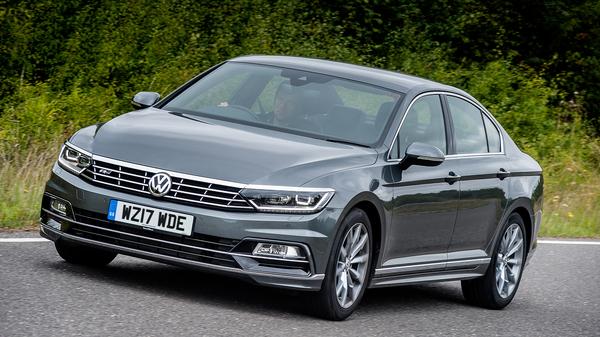 Four new petrol engine options
Cost around £1,900 less than diesel equivalent
Available to order now
For the first time, buyers of the Volkswagen Passat Saloon and Estate, will be able to order their new cars with petrol engines, with Tiguan buyers also being offered a bigger range.
Until now, Volkswagen had only offered Passats with diesel power, apart from the Passat GTE plug-in hybrid. Volkswagen has added four petrol engines to the model ranges, after saying that more buyers are keen to choose petrol engines. The Passat Saloon and Estate will now be available with a 1.4-litre TSI unit with 125PS, a 1.4-litre TSI unit with 150PS and active cylinder technology (which shuts down two cylinders in certain circumstances to boost fuel consumption), a 1.8-litre TSI unit with 180PS, and a 2.0-litre TSI with 220PS. The sporty R-Line trim will also be available with an entry-level engine for the first time: the 1.4-litre TSI with 125PS. And for business and fleet users, the Passat SE Business with a 1.4-litre TSI 150PS, and manual six-speed gearbox, will have a BIK rating of 22%. The new petrol engines will sit alongside the existing diesel engines, and will cost around £1,900 less than the diesel equivalents.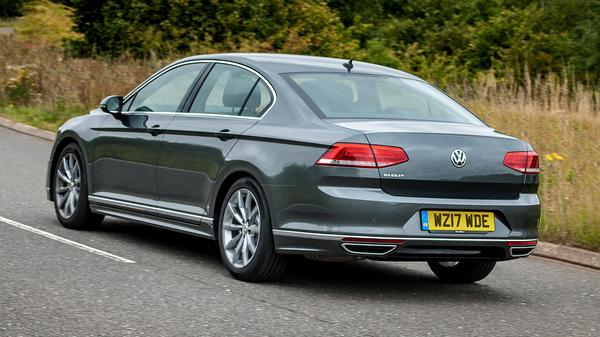 Volkswagen Tiguan
In the Tiguan, seven new petrol derivatives have been added to the existing range.
The 1.4-litre TSI with 125PS and two-wheel drive has been introduced into the SE and SE Nav trim levels, bringing the starting price down to £25,000. The 1.4-litre TSI with 150PS and an automatic gearbox will now be available on the SEL and R-Line trim Tiguans, with a starting price of £29,900 (SEL trim).