News
Renault reveals revised version of Clio RS hot hatch
Following hot on the heels of revisions being announced for the rest of the range, Renault has confirmed details of flagship, high-performance version of the new Clio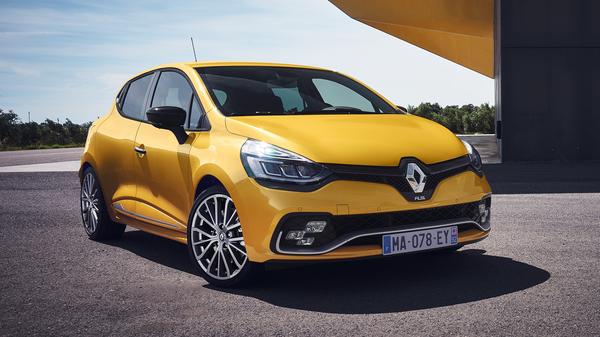 Clio RS available with choice of two power outputs
Three chassis settings – Sport, Cup and Trophy – on offer
GT Line model provides much of RS's style, but with lesser engines
Renault has revealed the first images and details of the forthcoming hot hatch version of its new Clio, the Clio RS.
The changes to the looks of the car are immediately obvious, with the RS – its initials stand for Renault Sport, who developed the car – receiving the same revisions as the rest of the new Clio range, which was announced last month. That means redesigned front and rear ends, but the new RS stands out from lesser Clios by also having unique sills and alloy wheels, as well as something called RS Vision. This arranges the LED lights in the wide front bumper into a pattern that apes a chequered flag. Buyers can choose from three different chassis settings, ranging from the road-friendly Sport through Cup (strengthened, and with larger alloys) to Trophy, on which the car sits lower to ground and which will be more suited to track use. Common to every version is a 1.6-litre turbocharged engine paired with a six-speed semi-automatic gearbox, but the car comes with two power outputs. The Sport and Cup models have 197bhp, while the Trophy cars have 217bhp, as well as the option of a bespoke exhaust from specialists Akrapovic.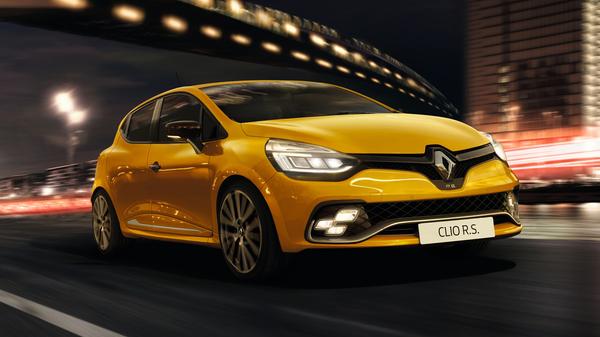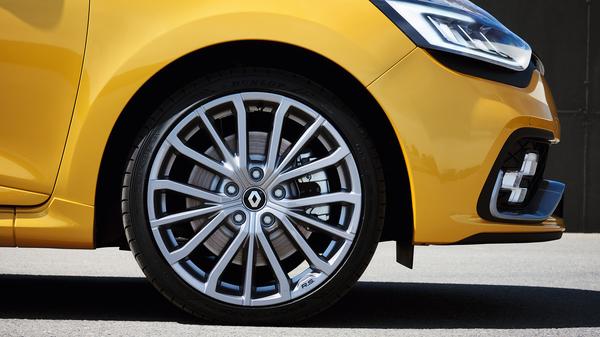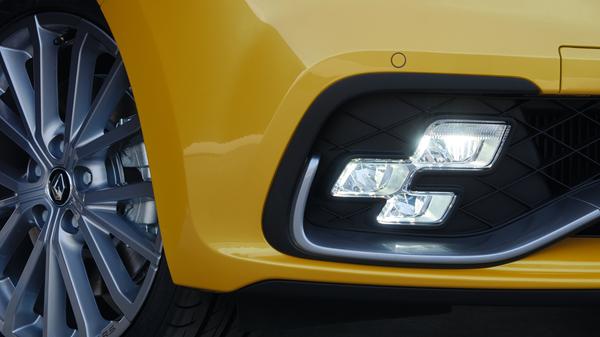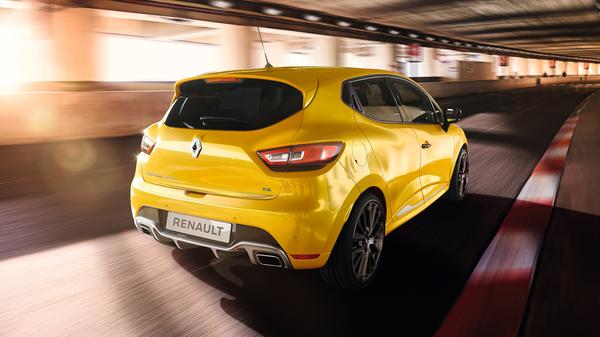 The company is yet to announce performance figures for the less powerful version, but it has confirmed that the Trophy will be able to dash off the 0-62mph sprint in 6.6 seconds, as well as reaching a top speed of 146mph. That puts it just ahead of what is sure to be its arch rival, the
Ford Fiesta ST
.
For buyers who can't stretch to the cost of the RS or who just want its style without the ultimate performance, the company has also announced details of a GT Line package. This gives buyers much of the RS's look – Dark Metal scoops in the front bumper, along with RS-like side sills, unique alloy wheels, a chrome tail pipe and a Dark Metal rear bumper panel – but will be available with less powerful engines. There's no word yet on the prices of the new car, but we expect a slight rise over the current model, suggesting that the RS will start at no more than £20,000. However, Renault has confirmed that the order books for the new car will open in September.
Find a Clio Renaultsport in our classifieds