News
New Infiniti QX50 SUV revealed
Infiniti shows off new mid-size SUV ahead of its official unveiling.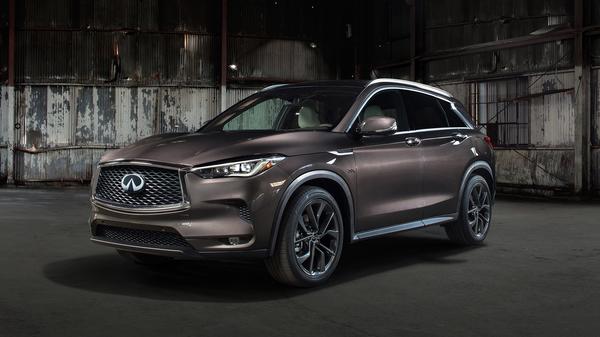 New SUV to rival Audi Q5 and BMW X3
New engine technology maximises performance and efficiency
Infiniti promises class-leading interior space
Infiniti has revealed its new mid-size SUV, the QX50, ahead of its official unveiling at the Los Angeles Motor Show next week.
The image above shows what the QX50 – a rival for the Audi Q5, BMW X3 and Mercedes GLC – will look like. The car is built on an all-new front-wheel drive platform that offers the option of four-wheel drive. Infiniti also claims the new platform gives the QX50 class-leading interior space. It's powered by an all-new turbocharged petrol engine that can adjust the way it burns fuel to maximise power and efficiency. Infiniti claims it delivers its 268 horsepower with the fuel efficiency of a four cylinder diesel engine, although no fuel economy or CO2 figures have yet been released. We do know it'll be mated to a continuous variable automatic gearbox (CVT), and will cover the 0-60mph sprint in 6.3 seconds, before hitting a top speed of 143mph. The car will also be offered with a system called ProPilot Assist, which takes care of accelerating, braking and steering when moving along in traffic.