News
Alfa Romeo Giulia Quadrifoglio to cost from £59,000
Alfa confirms that the flagship version of its new Giulia compact executive range will cost only a little more than its less powerful BMW M3 rival, with orders opening this week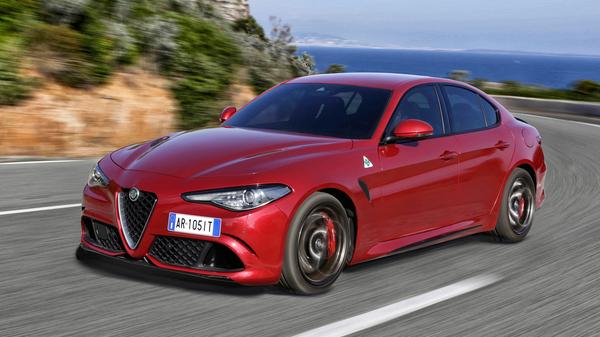 New range-topping QV version of Giulia will rival BMW M3 and Mercedes-AMG C63
Standard kit includes active suspension and aerodynamics; 0-62mph in 3.9 seconds
Available to order shortly, with prices for the rest of the range announced later
The high-performance, range-topping version of the new Alfa Romeo Giulia will cost from £59,000, the company confirmed today at a special announcement at the Goodwood Festival of Speed.
With a 503bhp bi-turbo 2.9-litre V6 engine, the Giulia Quadrifoglio is a rear-wheel drive saloon that will dash off the 0-62mph sprint in less than four seconds. All of which means that, in terms of performance and price, the new Alfa is aimed squarely at the BMW M3 and Mercedes-AMG C 63 - except that its Ferrari-inspired V6 has more firepower than both German rivals. To generate such performance, the car uses a wealth of lightweight components – including carbon fibre for the bonnet, roof, active front splitter, rear spoiler and some body panels, as well as aluminium for the doors and wings. We spoke to Alfa UK Manager Damien Dally - who said: "I think customers in this area of the market spec exactly the car they want, regardless of price, but we live in a price sensitive world, and psychologically we knew we wanted to be under £60,000 and delivered that."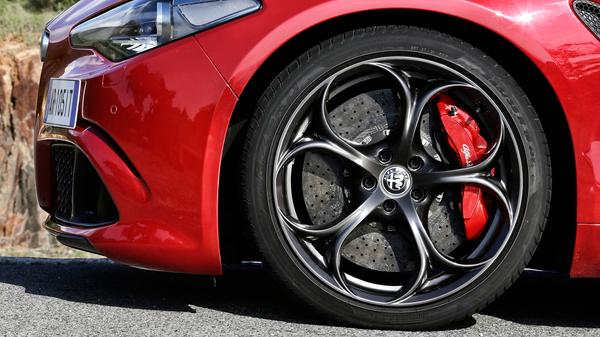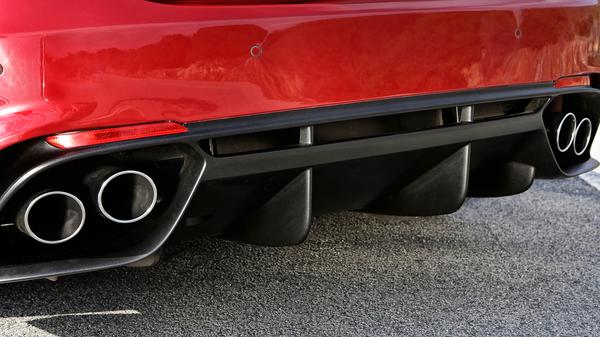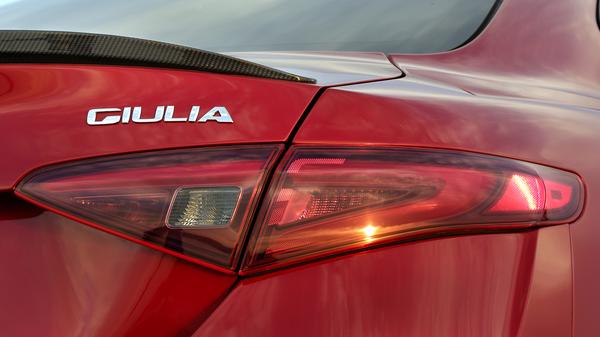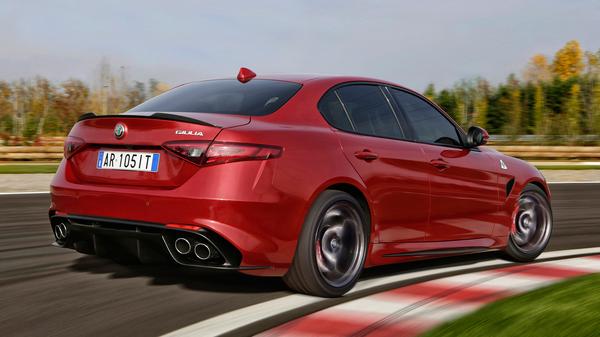 For perspective, that makes the hottest Alfa Giulia £2,395 more expensive than the standard BMW M3 and £1,700 cheaper than the Mercedes-AMG C 63, but while details of the options list are currently scarce, it's hardly lacking in its standard kit.
The equipment on offer reflects the car's status as flagship, and includes 19-inch alloy wheels, a sports exhaust system and bi-xenon headlamps; both the aerodynamics in the front bumper and the suspension are 'active', while among the standard safety kit are Autonomous Emergency Braking, Lane Departure Warning, Blind Spot Monitoring, Forward Collision Warning and a rear-view camera - hence this car's five star safety rating from Euro NCAP. Inside, the sports front seats are heated and trimmed in leather and Alcantara, while the specification also includes a 7.0-inch TFT instrument cluster, Alfa's new 'Uconnect' infotainment system with an 8.8-inch screen and sat-nav, DAB radio, dual-zone climate control, automatic lights and wipers, and cruise control.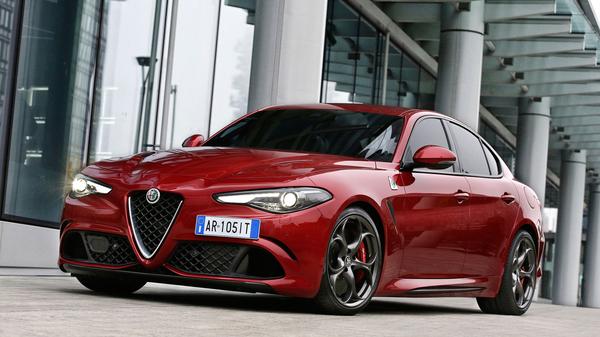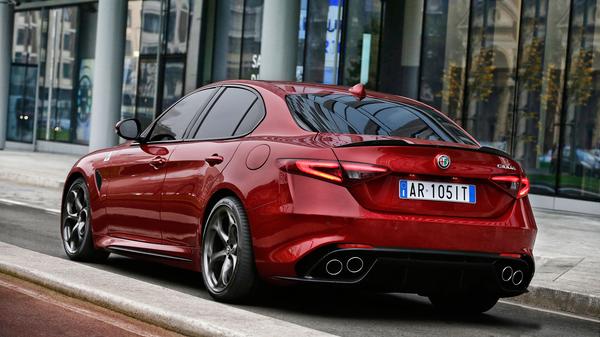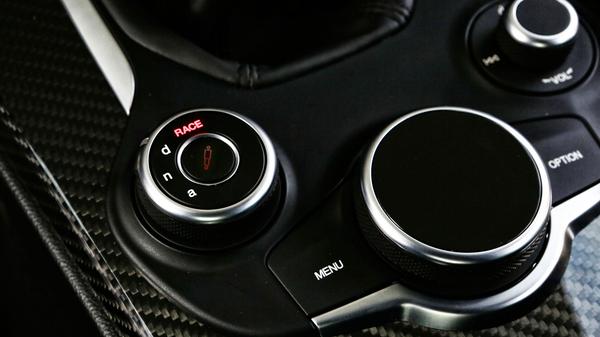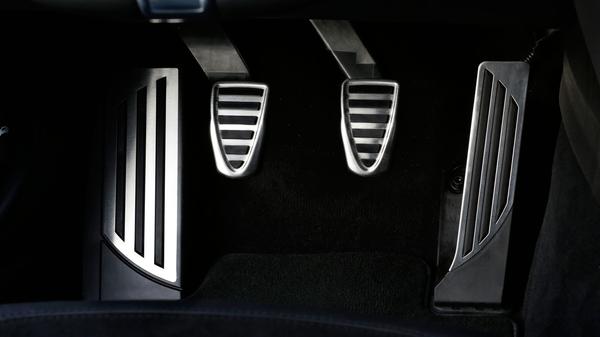 Mr Dally also told us he excepted that due to its pre-launch hype, the new Quadrifoglio could make up as much as a fifth of the order bank for the new Giulia, at least in its first year, allowing Alfa Romeo to reach a totally new audience. "We have some 4C owners and other Alfisti [Alfa enthusiasts] who we know are interested in the QF, but it'll mostly be conquests."
The Giulia Quadrifoglio will be available to order shortly, and details of the rest of the Giulia range and full UK prices will be announced by the end of July, once the residual values are revealed, although the on sale date will be later, in October. Mr Dally did give us clue as to a starting price though, saying the Giulia will range sits "between £30,000 and £60,000" and so avoided the hard-fought lower end of the saloon segment, steering well clear of more mainstream competitors. As a final note, he also categorically confirmed that "there will definitely not be an estate version of the Giulia, ever." and commented that although the Giulia's predecessor, the 159 was actually quite popular as a Sportwagon, Alfa Romeo's focus would be set firmly on its forthcoming pair of SUVs, rather than chasing the dwindling volumes for estates.
Click here to read our First Drive review of the Alfa Romeo Giulia