News
Jaguar Land Rover developing off-road, self-driving SUVs
Under Project Cortex, in collaboration with the University of Birmingham and machine learning experts Myrtle AI, JLR is working on the highest level of self-driving technology, that will allow cars to go off-road and drive themselves in any weather condition.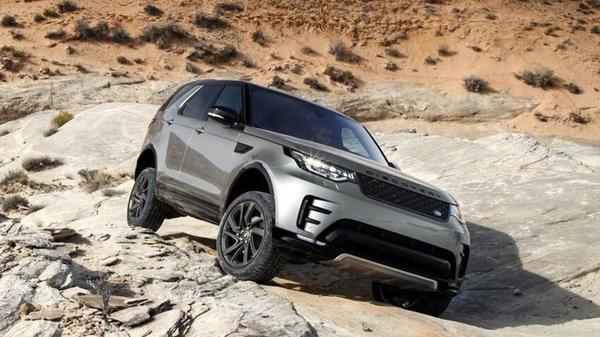 Named Project Cortex, JLR is developing all-terrain, off-road SUVs that can drive themselves
The cars will be able to drive themselves in any weather condition
JLR working with the University of Birmingham and Myrtle AI to develop the tech
Jaguar Land Rover (JLR) has announced it is developing self-driving, off-road cars, that can tackle any weather condition.
Under project Cortex, JLR is working on technology that will combine acoustic, video, radar, light detection and distance sensing (LiDAR) data, live, and in real time. Having all the data combined will allow the car to adapt to any environment, JLR says. The cars will also be capable of machine-learning, so will behave in increasingly sophisticated ways, and be able to handle any terrain or weather condition. Project Cortex forms part of JLR's company vision, to make the self-driving car work in the widest range of real-life, on- and off-road driving environments and weather. The company is already working on developing fully and semi-automated vehicle technologies, offering customers a choice of the level of automation, and keeping them safe. JLR will go about developing its autonomous off-road technology through algorithm development, improving and optimising its sensors, and physical testing on off-road tracks in the UK. There has been quite a lot of debate around the levels of autonomy when it comes to driverless cars, and what each one means. Project Cortex will be developing autonomous technology on levels four and five. According to JLR, level four is high automation, where the car can operate by itself in specific environments such as in cities or on motorways, without driver intervention. Level five means no human control of the vehicle is needed, and the vehicle can complete a journey without any human intervention. Chris Holmes, connected and autonomous vehicle research manager at Jaguar Land Rover said, "It's important we develop our self-driving vehicles with the same capability and performance customers expect from all Jaguars and Land Rovers. Self-driving is an inevitability for the automotive industry and ensuring that our autonomous offering is the most enjoyable, capable and safe is what drives us to explore the boundaries of innovation. Cortex gives us the opportunity to work with some fantastic partners whose expertise will help us realise this vision in the near future." Project Cortex is a 30-month project launched in March 2018 in collaboration with technology companies, the automotive industry and academia, and JLR will be working with the University of Birmingham, and machine learning experts, Myrtle AI. The aim of the project is to create highly capable self-driving vehicles. The project is jointly funded by the government and industry.