News
Clarkson and Mercedes team up for new Emirates First Class suite
Emirates' new ultra-swanky cabins draw on the Mercedes-Benz S-Class for inspiration, and Jeremy Clarkson handles promotional duties.
First Class users get individual luxury cabin
Emirates uses S-Class limo as inspiration
TV's Jeremy Clarkson fronts new advert
Emirates regularly tops global Best Airline lists, and it's aiming to keep that reputation with its new First Class cabin, which draws on luxury cars for inspiration.
Designed in collaboration with Mercedes-Benz and inspired by
the latest S-Class limousine
, the First Class cabins in Emirates' Boeing 777 fleet feature levels of luxury that most of us mortals can only dream of. So car-inspired is the new look, in fact, that Emirates has hired Jeremy Clarkson to promote it.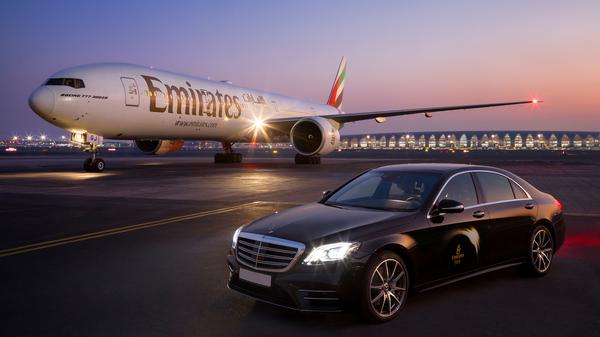 Those flying up the front in the revamped fleet will luxuriate in individual cabins with hardwood floors, mood lighting and a great view even in the centre of the plane, thanks to an outside view from HD cameras, displayed on a mock window screen. There's also a 32-inch TV screen and leather-clad seat, which turns into a bed.
All First Class passengers travelling to and from Dubai airport – from which Emirates is based – will get complimentary transport in a fleet of Mercedes S-Classes. The new cabins are available from December 1.