News
CES 2018: Future Nissans will read your brain
Nissan unveils technology that will read a driver's brain waves, while Toyota and Pizza Hut work on a self-driving pizza delivery truck. It's all happening at the CES technology show in Las Vegas.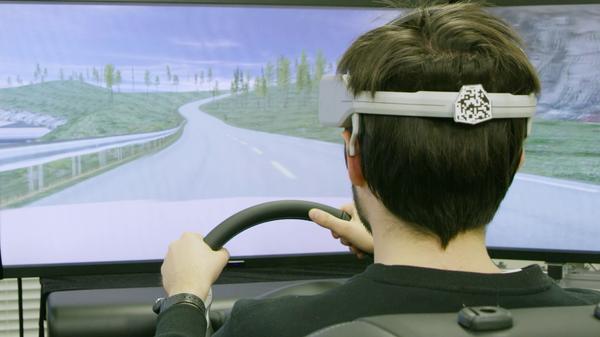 Brain-to-Vehicle (B2V) technology reads brain waves
Nissan say it'll improve reaction times between driver and car
Pizza Hut and Toyota developing self-driving pizza delivery truck
Nissan has unveiled new technology that lets cars read your brain as you drive.
The Brain-to-Vehicle technology, or B2V, scans the driver's brainwaves in real time and uses it to improve driving performance in both normal and self-driving cars. It showed off the new systems at the Consumer Electronics Show (CES) in Las Vegas. Nissan says it is the first manufacturer to bring real-time brain activity into the act of driving. It has built devices and algorithms to understand the signals given off by the brain while a driver is behind the wheel. Such information can be used to predict driving manoeuvres hundreds of milliseconds before they happen. This information can be used to make the car react more quickly to driver inputs, from cornering to unexpected braking. In self-driving cars, it can help inform the vehicle about what someone inside the car expects the vehicle to do in different situations, and increase comfort accordingly. "When most people think about autonomous driving, they have a very impersonal vision of the future, where humans relinquish control to the machines. Yet B2V technology does the opposite, by using signals from their own brain to make the drive even more exciting and enjoyable," said Nissan executive vice president Daniele Schillaci. "The potential applications of the technology are incredible," Dr Lucian Gheorghe, senior innovation researcher at Nissan, said. "This research will be a catalyst for more Nissan innovation inside our vehicles in the years to come." Don't expect to see the next
Qashqai
attach electrodes to your head before you take the kids to school. But in ten years' time, who knows? Your car may know what you're going to do before you even do it.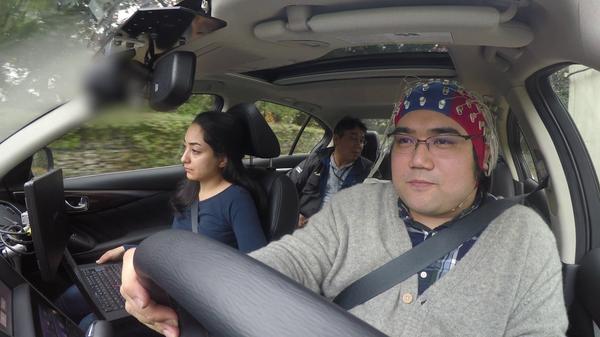 Automatic Pizza
Also at CES, Pizza Hut and Toyota announced a collaborative effort to develop a self-driving pizza delivery truck. Based on Toyota's e-Pallette concept self-driving vehicle, the automatic pizza truck has drawn comparisons to an episode of hit TV show Black Mirror. In the latest series, a self-driving pizza truck causes a death, and leads viewers down a very dark path.
Weirdly, there was no mention of that from Pizza Hut or Toyota in the press release.