News
Beast from the East could cause pothole misery, says RAC
Motoring organisation suggests the recent cold weather could make already pothole-ridden UK roads even worse.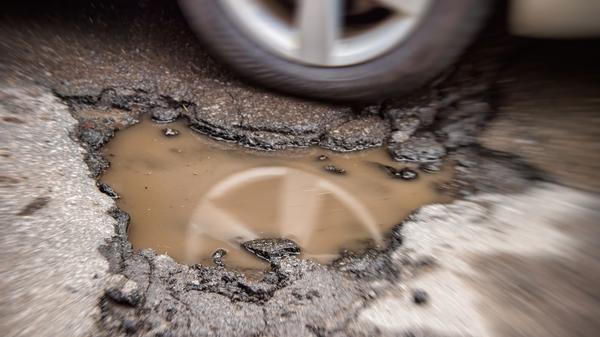 March 8 is National Pothole Day
RAC predicts a rise in potholes after recent cold weather
Urges action from authorities to prevent damage to road users
The UK could be heading for a plague of potholes cause by the
recent cold weather
, according to motoring organisation the RAC.
As temperatures rise again after the Beast from the East brought extreme cold weather over from Russia, the RAC fears that water seeping into cracks in already pothole-ridden roads will have frozen, expanded and caused further damage. The comments were made on National Pothole Day, which seeks to bring more awareness to the issues potholes cause road users, and to put pressure on the Government and local authorities to act and fix them. The RAC publishes a quarterly Pothole Index, which tracks vehicle breakdowns caused by damages shock absorbers, suspension components and wheels. The next, due in April, should give an indication of the state of UK roads in the first three months of 2018. The last report showed an 11% rise in breakdowns cause by potholes during the final quarter of 2017, compared to the same period in 2016.
RAC spokesman Simon Williams said: "While the snow caused serious short-term travel disruption, motorists will sadly be suffering its consequences for months and possibly years to come as our roads were already in a poor state of repair before the extreme cold weather hit. Unfortunately, Siberian weather was the last thing our roads needed as the freezing conditions wreak havoc with any road surface that is in bad repair.
"We fear that this Spring we may see the emergence of almost as many potholes as daffodils. And, although this is the season that is supposed to signal the start of better, warmer weather, this year we think it's likely to be the start of even worse road surfaces for motorists to drive on. "Despite a succession of Government 'Pothole Funds' the state of the UK roads is still poor." The RAC is urging motorists to report potholes on its website, at
www.rac.co.uk/potholes
.