News
Auto Trader's 'Great British Grand Tour' to be published this week
Starring three of the greatest Grand Tourers that are built in Britain and some of the country's greatest roads, our film is not to be missed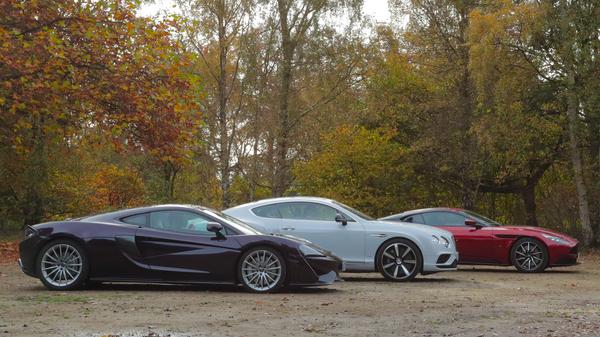 Bentley, Aston Martin and McLaren tackle epic British road trip
Assessed by Auto Trader's expert road testers…
…who go on to reveal their favourite of the three
It's not just Messrs Clarkson, Hammond and May who have a Grand Tour hitting screens very soon. Auto Trader, too, is putting out its own version of the Grand Tour.
In our film, which will be published in the next few days, our expert testers take three of this country's greatest Grand Tourers – the brand new Aston Martin DB11, the Bentley Continental GT and the McLaren 570GT – on a classic Grand Tour to Scotland. To get a full flavour of what goes into each car, they collect each one from the factory that built it: the Aston from Gaydon, the Bentley from Crewe and the McLaren from Woking. And, with all three gathered, they then hit the road together. Travelling in convoy, the three take in the sights of Edinburgh before heading to the majestic, open roads and stunning scenery of Glencoe and the Highlands. And, in that time, Jon Quirk, Ivan Aistrop and Paul Bond assess how the cars feel, the impression they leave and, most importantly, how great they are to drive. Finally, against the stunning backdrop of Blair Castle, they'll declare which is the grandest of Grand Tourers. Which is it? Well, you'll have to watch our film to find out… For more trailers, keep an eye on our
Twitter feed
and
Facebook page
.
Update
This film has now been published, and you can see it by clicking
on this link
.