Feature
100 years of Citroën
We celebrate 100 years of Citroën, looking back at how the brand pushed boundaries across the industry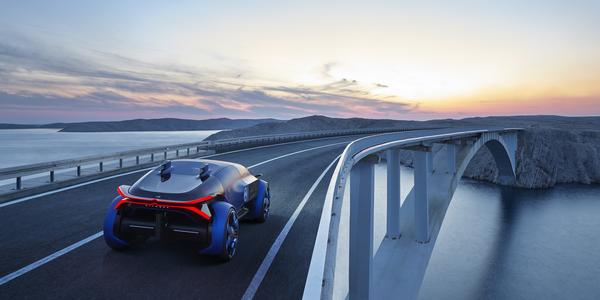 Citroën launched its first car 100 years ago in June 1919 and its centenary celebrations are in full swing, most recently with a gathering of 100 classic cars in a Parisian street close to where it once had its main factory.
Citroën
is, of course, proud of its French identity and reputation as both a style leader and technical provocateur. But in the 100 years it's been in business it's not only pushed boundaries in how cars are built and driven but also how they're marketed and sold.
Citroën: 100 years of comfort
Having its name in lights on the Eiffel Tower back in the 20s is an early example of guerrilla advertising on an epic scale, the marketing of cars specifically for women drivers and early use of financing to help customers into new vehicles among other initiatives. And where allusions to power, performance and sporting prestige have dominated the wider car industry Citroën has always stood apart, focusing instead on ride comfort, functionality and style as its core values.
Hence the theme of '100 years of comfort' for a gathering of historic models to be driven and sampled by journalists attending the centenary celebrations. And how ideas developed a century ago are still relevant to this day. There are simply too many cars in Citroën's back catalogue to drive them all in one morning. But an opportunity to spend some time with its more iconic models is a chance to see how themes we're now familiar with were first expressed.
Citroën Traction Avant: an early pioneer
Take the famous Traction Avant for instance. Launched in the mid-30s, at first glance it looks very much like every other car of the era. In fact, it's one of the more significant moments in modern car design, the Traction Avant an early pioneer of technology like front-wheel drive, independent suspension and unitary construction that remain the foundations of nearly all cars sold today.
You don't need to understand the engineering to appreciate the benefits either. Front-wheel drive is safer and more predictable and improves cabin space. In the Traction Avant, Citroën took full advantage of this and the modern construction to create a lower and more spacious cabin – better for ride comfort and practicality and meaning long-wheelbase versions could even seat eight. Just like the people carriers it built decades later.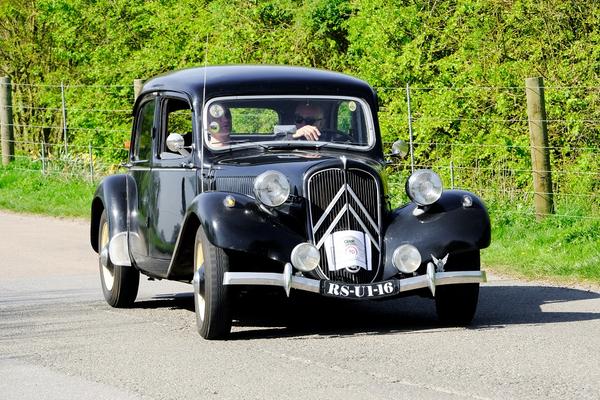 Citroën's front wheel drives
Front-wheel drive also features on another iconic Citroën – the 2CV and cars like the Dyane, Mehari and Ami derived from it. Suspended high on tall, skinny wheels and with simple, air-cooled engines these cars were simple and tough but also incredibly comfortable on all sorts of surfaces. From the plastic-bodied, open-sided Mehari to the wildly-styled Ami, the 2CV and its related cars were functionally pure but stylistically bold. And even today there is still nothing plusher on a bumpy road, though the minimalism, odd controls, lack of performance and crazy lean angles take a little accounting for in modern traffic.
At the same time as building functional cars Citroën was also pushing the boundaries of style and technology, the DS of 1955 coming just over 20 years after the Traction Avant but appearing from an entirely different age. It still looks out of this world today, the incredible styling as breathtaking now as it was then. And in engineering terms it was a triumph, the sophisticated multi-level suspension putting a luxurious, high-tech twist on the bump-smothering character of the 2CV. Its name and character have even inspired Citroën's
DS sub-brand
, which lives on to this day.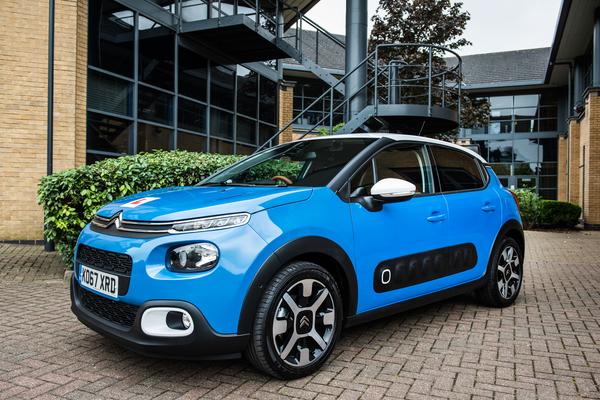 Modern Citroëns
From the DS there's a clear line of evolution through the CX of the 70s and 80s, the XM, the C5 and the C6, the latter heralded as a modern classic and boldly interpreting Citroën cues for a more modern era. And after a period of more conservative design Citroën has now got its mojo back, once again turning functional ideas like bubble-wrap style protective door panels into style statements.
That swagger and confidence seen in earlier Citroëns is now very much back in evidence and adapted to modern tastes, from the functional appeal of hatchbacks like the C1 and
C3
through to the
C4 Cactus crossover
and SUV-inspired models like
the C5 Aircross
. The C4 Spacetourer meanwhile interprets the practicality, comfort and style of the Traction Avant, DS and the cars that followed into a more modern template. So happy birthday to Citroën – 100 years of doing things its own way has created an incredible legacy, not to mention some fabulous cars.