Expert Review
Seat Leon SE Coupe hatchback (2012 - 2016) review
Read the Seat Leon SC coupe (2013 - ) car review by Auto Trader's motoring experts, covering price, specification, running costs, practicality, safety and how it drives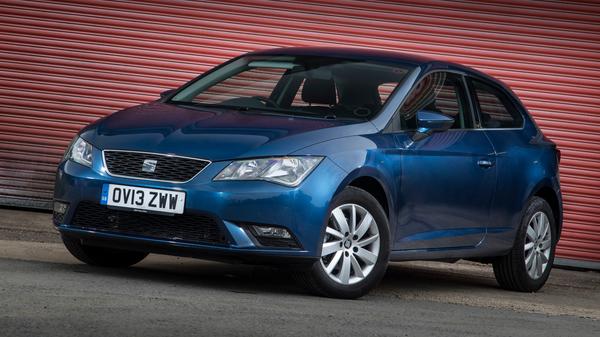 The Auto Trader expert verdict:
The three-door Leon (or 'Sports Coupe' as Seat insists upon calling it) is a deeply impressive piece of kit. It looks great, handles really well and loses little in terms of spaciousness compared to the widely acclaimed five-door. It also comes with an impressive amount of tech – even on basic versions
Reasons to buy:
Excellent to drive
Impressive economy and emissions
Huge amount of style for the money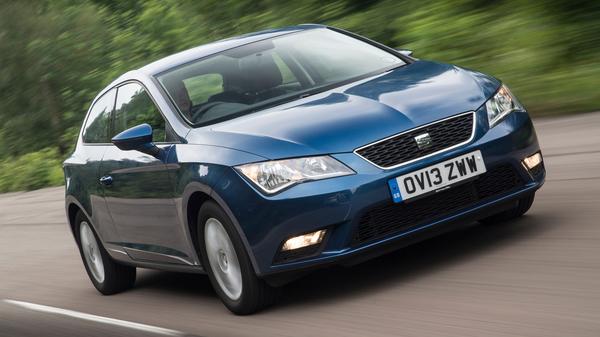 How good does it look?
"

Aggressive and angular, the SC looks every bit the coupe that Seat says it is

"
Seat says that the Leon SC is the best-looking car the company has ever produced and, frankly, it's hard to disagree. The athletic, sporty stance is carried over from the five-door model but, thanks to the shorter wheelbase and more pronounced shoulder line, the SC looks even better. Aggressive and angular, the SC looks every bit the coupe that Seat says it is – the sharply raked roofline and heavily creased body make it look taut and muscular, while the lower ride height, twin exhaust pipes and deeper front and rear valances on the top FR trim further enhance the car's sporty aesthetic. The triangular LED daytime running lights in the headlamp clusters are also a triumph – adding an air of sophistication to what is already a very attractive design. One area where the SC may feel disappointing, in terms of styling, is when it's viewed from the rear. The resemblance to the Volkswagen Golf, on which it's based, is clear to see. This is nit-picking, but in a design as successful and attractive as this one, it can look a touch incongruous.
What's the interior like?
Interiors in previous Leons have been somewhat disappointing and this version, as with the five-door, has seen a massive improvement inside. All the controls are well laid out and easy to use, while the touchscreen infotainment system is attractive to look at and a joy to use. That said, it's clear that the interior lacks the flair of the exterior. Large expanses of black plastic greet you as you step in, with very little breaking up the rather dingy theme. This is a small complaint, however, as mostly it's solidly built and ergonomically designed, although if you have bottles in the central cup holders, you may catch your elbow on them when changing gear.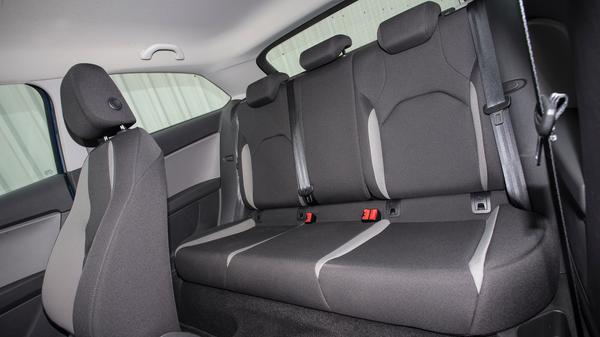 How practical is it?
"

Once you're in the back, it's a comfortable place to be and there's plenty of space for two reasonably sized adults

"
While there have been a few sacrifices made in this version as opposed to the five-door, it's still pretty good for a 'coupe'. Of course, getting in and out of the rear seats is trickier than in the larger model, due to the fact that there are only two doors. Once you're in, though, it's a comfortable place to be and there's plenty of space for two reasonably-sized adults and definitely three children. Headroom is also at a premium back there, however, thanks largely to that steeply raked roofline – Seat has plainly stated that a compromise has been made in this area, with function taking a back seat (pardon the pun) to form. Bootspace is unchanged from the five-door Leon, at 380-litres and it's a good shape, too, although some may find the high load-lip a struggle to get heavy items over.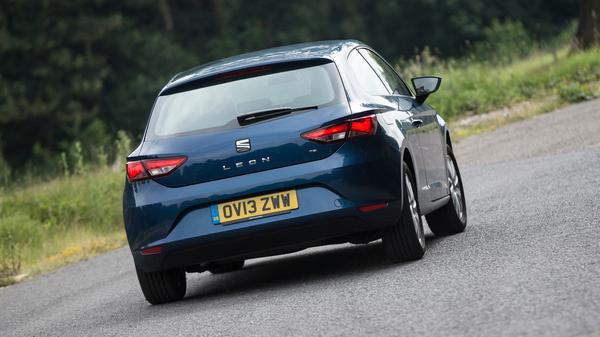 What's it like to drive?
"

The shorter wheelbase on the SC means more agility than in some of its VW group siblings

"
The Leon SC is based on the same platform as the excellent VW Golf, Audi A3 and Skoda Octavia and with this comes a huge amount to like. There's no doubting its refinement and composure. The shorter wheelbase on the SC also means more agility than in some of its VW group siblings, while the steering is quick, accurate and reasonably feelsome – a rarity in this age of electro-mechanical power steering; it really is a genuine pleasure to drive this car. While the ride is firm (especially in 'sporty' FR trim) it's never uncomfortable and retains its composure, even over poor surfaces. This means the SC is capable of making decent, unruffled progress while still keeping the driver entertained.
How powerful is it?
The SC can be had with a variety of petrol and diesel engines. Of the petrol units, we tried the base 103bhp 1.2-litre and the 138bhp 1.4-litre, both of which proved strong and willing performers, making for effortless progress. Out of the two, we expect the 1.2-litre to be the big seller – it's more economical than the 1.4 and provides enough performance for everyday driving, getting from 0-62mph in 10 seconds flat and is smooth, frugal and never feels underpowered. We also drove the 103bhp 1.6-litre diesel and the 148bhp 2.0-litre unit. Again, of the two, we expect the 1.6-litre to be the big seller, coming as it does with the inherent tax, emissions and economy benefits over its more powerful brethren. Also available at launch are a 1.8-litre, 178bhp petrol and a 181bhp version of the 2.0-litre diesel engine.
How much will it cost me?
All SCs come with stop/start as standard which, combined with impressively efficient engines and lighter weight all round (the SC is up to 100kg lighter than previous Leons), means that none of them cost the Earth to run. The most frugal is the 1.6-litre diesel, which emits just 99g/km of CO2 and averages 74.3mpg, while the least efficient is the 1.8-litre, 177bhp petrol four-cylinder which emits 137g/km of CO2 and returns 47.9mpg.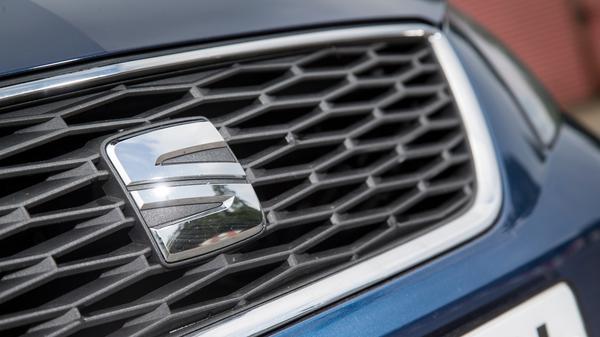 How reliable is it?
"

Seat has a good rating on Warranty Direct's Reliability Index

"
As it shares many of its components with brands such as Audi, Skoda and Volkswagen, the Leon SC is likely to be just as reliable, if not more so, than its sister cars. Seat also has a good rating on Warranty Direct's Reliability Index, although the SC is too new to have contributed to this directly.
How safe is it?
The five-door Leon achieved a five-star rating from the Euro NCAP crash-testing authority. This included a 94 per cent score for adult protection and 92 per cent for child protection. Although the three-door version hasn't been tested as yet, the SC uses the same chassis and has all the same safety equipment, such as electronic stability control, anti-lock brakes and seven airbags as standard.
How much equipment do I get?
The amount of equipment that comes with the Leon SC is impressive. The Easy Connect touchscreen infotainment system is included across the range and comes with Bluetooth mobile phone and music streaming as standard, as well as an SD card slot, AUX-in port and a CD player, while air-con is also standard. Optional on SE models and standard on FR is the Optical Park system, which uses the touchscreen to show the predicted path of the car when reversing.
Why buy?
Perhaps a more salient question would be why wouldn't you buy? Unless the extra practicality of the five-door is a priority, there are few reasons why you wouldn't choose this version and save £300. The extra style on offer from the SC is well worth the compromised practicality and it eclipses rivals such as the Vauxhall Astra GTC and Renault Megane Coupe in terms of handling, engines, gearboxes, style and price. It doesn't quite have the same solid feel inside as its intra-family rivals such as the VW Golf and the Audi A3, but it is considerably cheaper and so this is forgivable. It's an excellent car and one that Seat should be proud of.