Expert Review
Porsche 911 Coupe (2011 - ) 991 review
The iconic Porsche 911 has been given a new lease of life with a range of turbocharged engines, more power and some staggering special limited editions. Is it still the best everyday supercar and all-rounder in the class?
The Auto Trader expert verdict:
When it comes to performance cars, Porsche knows its stuff, and this revised sixth generation '991' Porsche 911 remains the benchmark for both car makers and customers. 'World's best sports car' isn't a phrase the Auto Trader test team throws about liberally, but this could just be it, especially any of the cars wearing the famous 'GT' badge.
Reasons to buy:
The best all-round sports car on sale
GT-like ride quality and refinement
Easier to live with than ever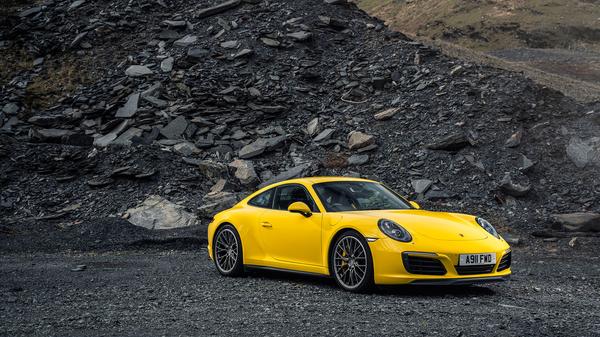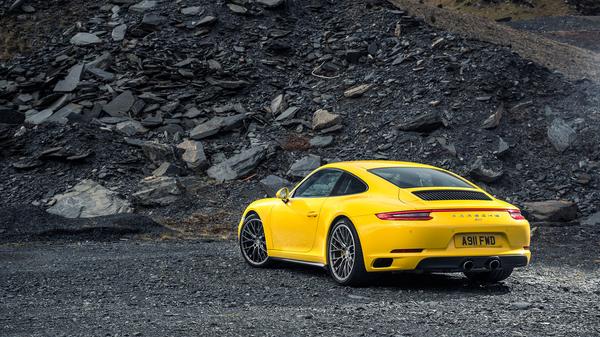 How good does it look?
The
Porsche 911
is not exactly a silhouette ripe for reinvention, but the current model is the longest, widest and tallest version yet. It features a new set of angular looking daytime-running LED headlights, the wing mirrors have been relocated into the doors and 20-inch alloys now come as standard on the Carrera S. The refreshed model for 2015 also has new air wider air vents at the front, and the slats in the engine cover are now vertical, along with a new, close-set twin-exit exhaust. Cheaper models have smaller alloys, and the engine, trim and variant (4S, Turbo, GT3, etc) will largely determine how the car looks, with the sportier variants gaining plenty of go-faster add-ons. As with all 911s, you can also customise everything, with loads of different options for the wheels, paint, brakes, badges, and so on, so that no matter what your taste, you'll find a 911 to suit it.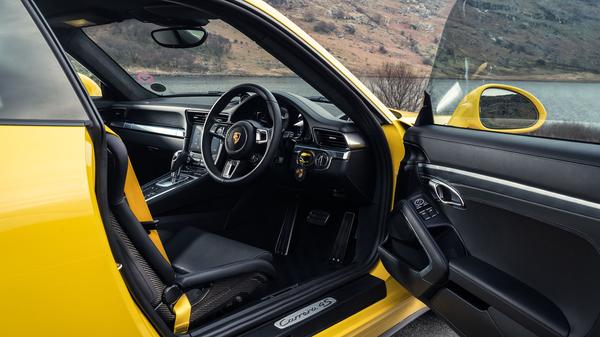 What's the interior like?
"

All the materials are as high in quality as we have seen on any sports car

"
Desire is in the detail, from the facia that gives a nod to the old five-dial layout, right through to the car-shaped key. The centre console is simpler than it was before, with a touch-screen display, Apple CarPlay connectivity and fewer buttons. All the materials, from the leather to the real aluminium slivers in the doors, are as high in quality as we have seen on any sports car, although the cabin does feel decidedly old-school in layout, and a touch over-complicated when compared with the likes of the latest Audi R8. There are signs of modernity, though, including a sharp LCD screen providing driver information inside one of the dials. The pedal and seat positions are nigh-on perfect, visibility is surprisingly good for this type of car, and all shapes and sizes of driver will be able to get comfortable easily.
How practical is it?
If ever there was a brief for an everyday supercar, the Porsche 911 nails it. In the car park, it's still relatively low-key and compact so remains one of the easier sports cars to live with. There's a reasonable amount of load space up front where the front boot remains unchanged at 135 litres, and while the rear seats are apologetically small for people, they do afford you some handy extra loadspace for bags. There's also the fact that many of the 911's rivals don't have rear seats at all, and if you fold them down, you'll be surprised by how much stuff you'll be able to squeeze in. One complaint is the shortage of storage space in the cabin. Trying to get even small items into the narrow, oddly shaped door pockets can be a real faff. The coffee cup holders also provide a slight area of nervousness, because once they've been unfurled - rather beautifully - from the dashboard, they cause your beverage to bounce around precariously over a lot of those important electronic controls.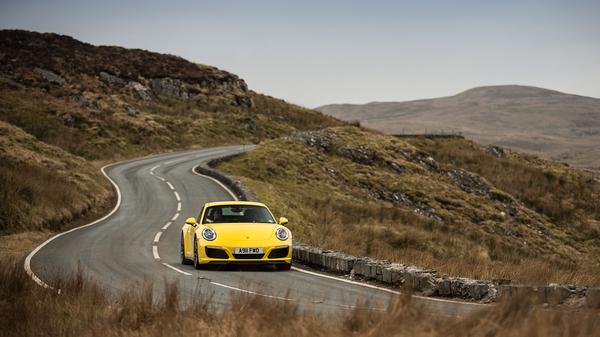 What's it like to drive?
"

There's compliance that would feel good in a hatchback, never mind a sports car

"
Driving the Porsche 911 still has that memorable and beautiful balance of instinct and analysis when you want to push. It doesn't bully the road into submission like a
Nissan GT-R
, but feels more fluid in working with the driver. Yet the longer wheelbase has also given this car more GT-like pretensions when you need to hit the motorway. Most pleasingly, the tiresome road noise that bothered generation after generation of 911 has been eradicated. At lower speeds, too, there's a compliance and composure that would feel good in a family hatchback, never mind a high-performance sports car. Every model in the range comes with adaptive dampers, so it can be as supple or sporty as you desire at the press of a button. The new electro-mechanical steering may has (marginally) dialled back some of the communication levels of previous hydraulic setups, but it's still direct, well weighted, offers fine feedback and saves fuel. The car comes in both rear- and four-wheel drive formats, and both have tenacious levels of grip and traction - outstripping almost all of its competitors in this regard, both through corners, and off the line. This means you can exploit as much of the performance as you desire, rather than having to constantly manage the throttle, while waiting for the wide rear tyres to hook up. Sportier version such as the Turbo, GT3 and GT3 RS take the poised handling to the next level, and will embarrass almost all other cars of this type, whether on the road, or at a race track.
How powerful is it?
The 911 range is so varied and complex that it feels like there are more models on sale than stars in the sky. The entry-level Carrera has a 3.0-litre six-cylinder turbo engine producing 364bhp, which will be enough for many drivers, while the Carrera S gets the same motor, but with a higher output of 414bhp. That makes the S our favourite of the bunch, because it provides a useful bit of extra sparkle over the Carrera, but without taking the price of the car – or the rate of acceleration, for that matter – astronomically high. The Carrera 4 and 4S models have the same engines but with four- rather than rear-wheel drive. Further up the range are the Turbo and Turbo S models, which have 3.8-litre engines giving 532bhp and 573bhp, respectively. Both are mind-bogglingly fast, but while they're incredibly exciting, we reckon these models are overkill, both in how rapid they are and how much they cost. The Turbos both come with the PDK twin-clutch gearbox as standard, while it can be added to the more humble versions as an option to replace the (clunky and sometimes slightly confusing) seven-speed manual gearbox. You can't really go wrong with the PDK thanks to its immediate reactions and slick shifts. If you're lucky enough to get your hands on one of the few GT3, GT3 RS or 911R limited edition models, you'll be getting a racecar-derived engine delivering pace that's utterly bonkers.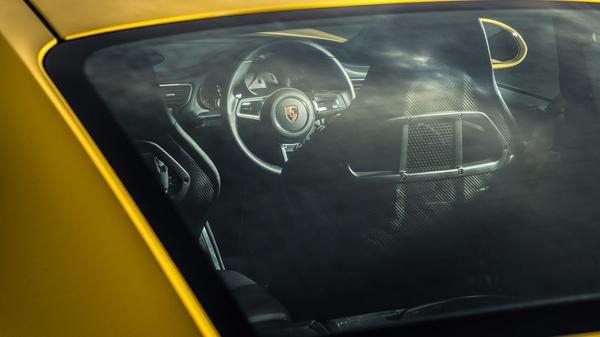 How much will it cost me?
"

The 911 Turbo and Turbo S still both manage a combined figure above 30mpg

"
How a 911 Carrera S can simultaneously pump out 414bhp, while delivering 36.7mpg and emitting CO2 at a rate of just 174g/km (PDK), is pretty astounding. In fact, thanks to its long final ratio, even the manual model is not too thirsty, especially when compared with rivals that have larger V8, V10 and V12 engines. The insanely quick 911 Turbo and Turbo S still both manage a combined figure of over 30mpg, and only the GT3 RS will drink fuel like a racing car. Don't get too comfortable, though, as servicing your Porsche 911 will not be cheap, and neither will the bills for insurance or tyres. That said, these bills will be comparable with - if not cheaper than – they will with the 911's rivals. One word of advice, though: Porsche is rather fond of making you pay through the nose for every last piece of equipment, and adding too many options can add thousands of pounds to the transaction price, so make sure you spec your car carefully, and ensure that everything you want is fitted. And, remember that the options you choose will also impact on the resale price, so choose wisely.
How reliable is it?
Our strong owner review ratings - not to mention the fact 80% of all global 911s sold since the 964 are still on the road - are a pretty good indication that you are buying one of the most coveted and reliable sports cars in the business. You also get a three-year, unlimited mileage warranty, and there have been few reports of this generation of 911 going wrong.
How safe is it?
"

The latest 911 has stronger brakes than before to improve stopping distances

"
All versions get twin front, side and curtain airbags as well as a sophisticated electronic stability control called Porsche Stability Management (PSM). Security Research Centre also scores it a maximum five-star rating for resisting drive-away theft. The latest generation of 911 has stronger brakes than before to improve stopping distances in an emergency, and a number of active safety systems are available as options. These include adaptive cruise control, land departure warning, a speed limit warning, and an ISOFIX mounting point for a child seat on the front passenger chair. However, the latest 911 does not have autonomous emergency braking, unlike some of its rivals, including the Audi R8 and Mercedes AMG GT. It hasn't been tested by Euro NCAP, either, in any of its various forms.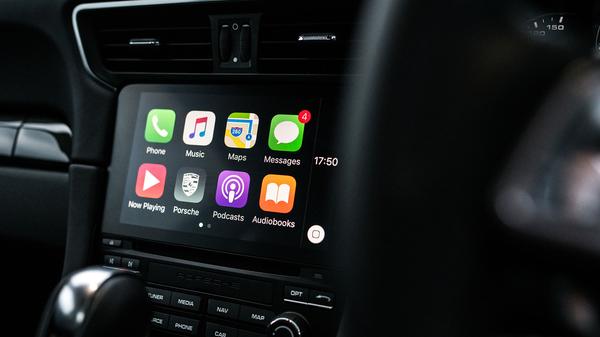 How much equipment do I get?
"

Cruise control and parking sensors are all curiously absent from the standard kit roster

"
The standard 'Carrera' models offer the best value for money, but still come woefully short of offering the kind of equipment you'd expect on such an expensive, exclusive sports car. All models have dual-zone climate control, alloy wheels, Bi-Xenon headlights and leather upholstery, plus the new touch-screen sat-nav and infotainment system, a reasonable nine-speaker stereo and DAB radio. However, cruise control, Bluetooth, parking sensors, heated front seats, and other essentials are all curiously absent, and only appear (at some cost) way down the options list. Only the Turbo model receives substantially higher equipment levels than the base Carrera models, as it should considering it's eye-watering price tag. The options list also includes a host of personalisation and performance upgrades, from carbon ceramic brakes, to different appearance packs, paint finishes and decals, but you don't really need any of it, and we'd spend the money on things that'll come in handy on every drive.
Why buy?
Because the latest Porsche 911 is yet another classic in the making. It's more complete than ever; faster, better riding, better handling, more usable and more refined. The new Turbo engines do mean that occasionally, the flagship Porsche now feels more like a finely tuned appliance than a sports car, but there's no arguing with the increase in real world performance and improved economy. It's also still one of the few sports cars that's as discreet and practical everyday as it is exhilarating when the mood strikes you.