Expert Review
Mercedes-Benz GLE Class SUV (2018 - ) review
The Mercedes GLE is one of the poshest SUVs out there. Find out whether its glamorous interior and the option of seven seats make it our off-roader of choice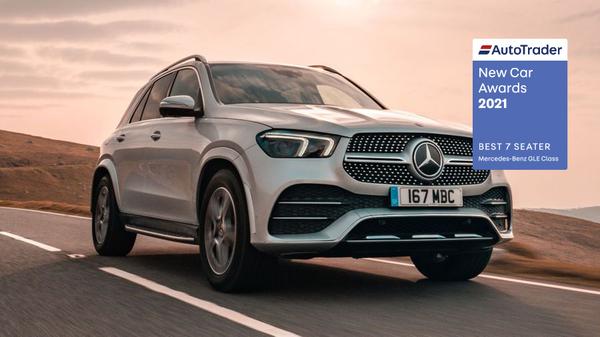 The Auto Trader expert verdict:
Available new from £64,650
The GLE is Mercedes' mid-range SUV - below it sits the GLC, above it the gigantic GLS. It now comes with the option of seven seats, however, making it pretty much all the Mercedes you'll ever need. With the brand's new infotainment system aboard, a spacious interior and some smooth engine choices, this is possibly the perfect premium SUV. All aboard.
Reasons to buy:
State of the art infotainment
Space for seven
Powerful engines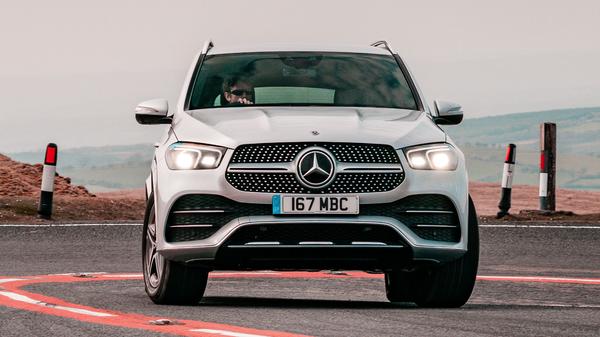 Running costs for a Mercedes-Benz GLE Class
Costs vary enormously within the GLE range, because there are so many trim levels and petrol and diesel engines to choose from: roughly speaking, the more powerful the engine, the more it will cost you throughout the year. For example, while the 300d diesel choice is the most frugal, it is also the gruff and (relatively) slow choice. And actually, it will still cost fleet drivers a pretty penny in BIK tax. Personally, we'd stump up the extra for the 400d version which might cost you more initally but has similar fuel bills and offers far more thrills.
Reliability of a Mercedes-Benz GLE Class
The three-year warranty doesn't have a mileage limit, which is handy if you do long distances every year. There's also three years' roadside assistance on offer. While Mercedes as a brand tends to be a mid-table performer in owner surveys for reliability, the GLE actually beats its competitors in the premium large SUV segment roundly. Bear in mind that with four-wheel-drive systems there are more moving parts to go wrong, and that new infotainment system hasn't been put to the test over a lengthy period of time yet.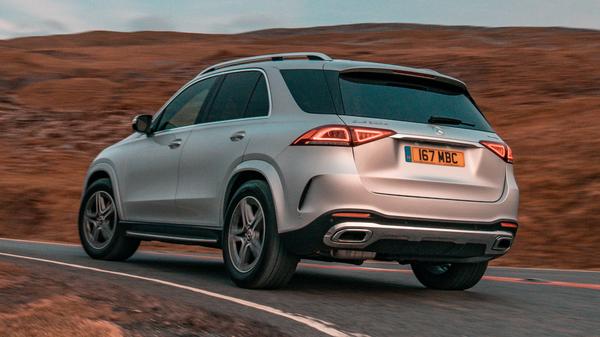 Safety for a Mercedes-Benz GLE Class
Four-wheel drive offers more grip in wet and slippery conditions than two-wheel drive, giving owners a stronger sense of security in winter. There's also a generous standard kit package aboard, including the usual lane-keep assist, cross-wind assist, blind-spot warning, emergency braking, and by sitting up high, the driver has a good view of the road ahead, past obstacles, to developing hazards. Parking sensors, forward cameras and 360-degree cameras relay crystal-clear images onto your screen to help with parking and the bonnet pops up if it senses an imminent collision with a pedestrian.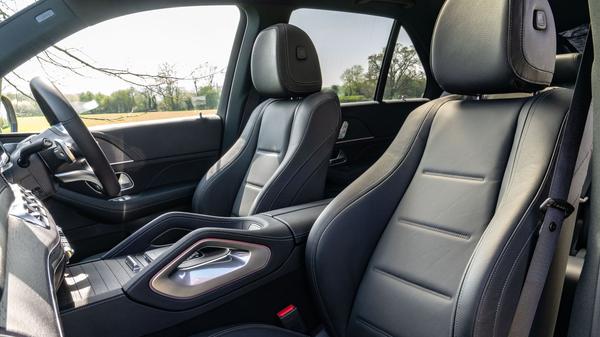 How comfortable is the Mercedes-Benz GLE Class
There's plenty of room both lengthways and widthways for five adults to travel long distances in peace and quiet, and, if you have the seven-seat layout, two children can travel in comfort in the rear. At motorway speeds the cabin is impressively quiet, and the optional panoramic sunroof fills the interior with light. There's loads of storage for small and large items, and the second row of seats has electric adjustment which is handy when you're trying to cram everyone in in a rush. All the seats fold flat easily, leaving a large load space for DIY fans.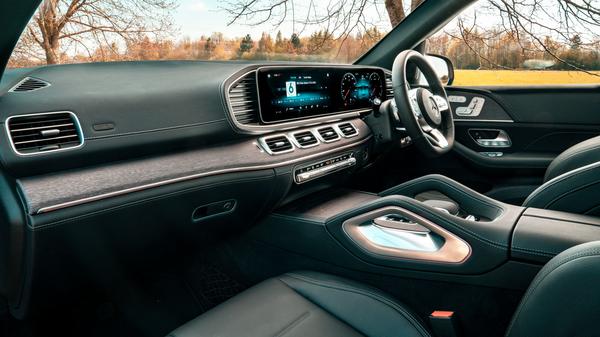 Features of the Mercedes-Benz GLE Class
That infotainment system is a real step change for the industry, leaving all competition in its wake. Cool stuff includes the ability to swipe through your music collection via an interactive curved gallery on the large touchscreen, and satnav that has an augmented reality function - as you approach the next junction, the view changes from map to a front-facing camera, with a blue arrow imposed on the screen showing you which road to take. You get the usual modcons: powered tailgate, LED lights, and interior LED strips which change to one of 54 colours, including red when you turn the temperature up, and blue when you turn it down. There's a good sound system, or a better one if you pay for it, and USB ports, smartphone connection, Bluetooth and every other toy you can think of.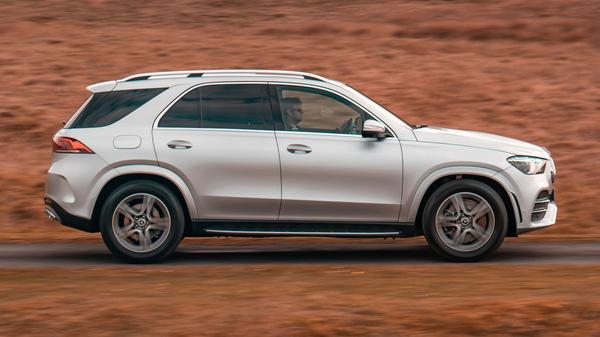 Power for a Mercedes-Benz GLE Class
There's the 300d, 350d and 400d in the diesel range, and a 450 mild-hybrid petrol engine. All are mated to a nine-speed automatic gearbox. We tested the 400d, a 3.0-litre diesel engine with 330 horsepower, which is fantastic - smooth, quiet and fast, with an immense amount of shoving power to get you going, and make light work of this large, heavy car. It also means this version is ideal for towing - Mercedes offer a special Towing Package which allows you to haul up to 3500kg. At speed, the car feels capable and refined, with precise steering and a compliant ride.