Expert Review
McLaren GT Coupe (2019 - ) review
Supercar dressed up as a grand tourer? That's the McLaren GT.
The Auto Trader expert verdict:
McLaren is not known for its softer, lifestyle-focused cars, so don't expect this GT, which stands for grand tourer, to be like other GTs in the market. Comfort and space are all relative when it comes to powerful, lightweight McLarens…
Reasons to buy:
Stunning design
Exhilarating performance
Status symbol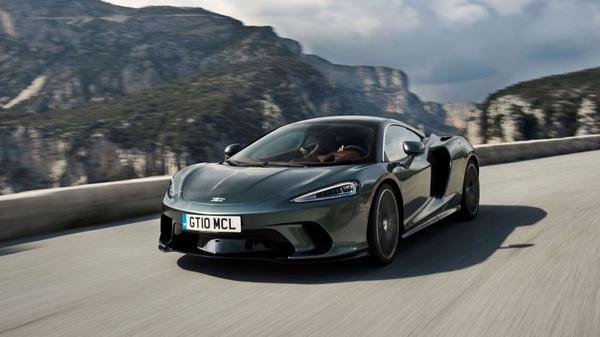 Running costs for a McLaren
Expect hefty ownership bills, from insurance, to road tax (at 270g/km of CO2 it's at the high end), to fuel bills (McLaren quotes 23.7mpg but if you want to have any fun in it - and you will - that will plummet). But frankly, when you buy a car with a starting price of £163,000, you expect some eye-watering additional costs. It's par for the course. As for residuals, McLaren's tend to be pretty strong, but we'll see how many GTs they sell before we comment further.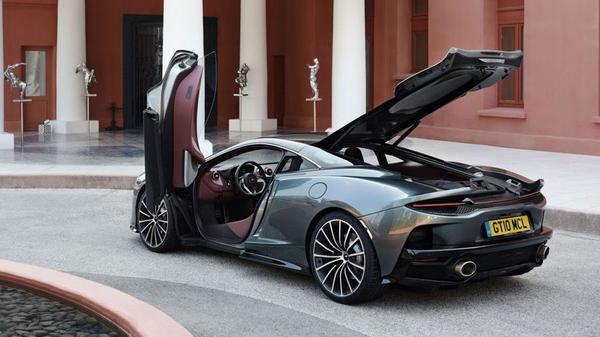 Reliability of a McLaren
The GT is an all-new car from McLaren, so it's a waiting game to some extent, although this is a tight-knit company with a small production line, so a glimpse at how the other models are doing largely suffices. While the reliability of the V8 engine has been tested in other models and given a seal of approval by journalists with one on long-term loan, there are sometimes a few niggling glitches with McLarens, like windows that refuse to go all the way up and sensitive warning systems. The biggest complaints were with the previous infotainment system, but the new version has hopefully put paid to those.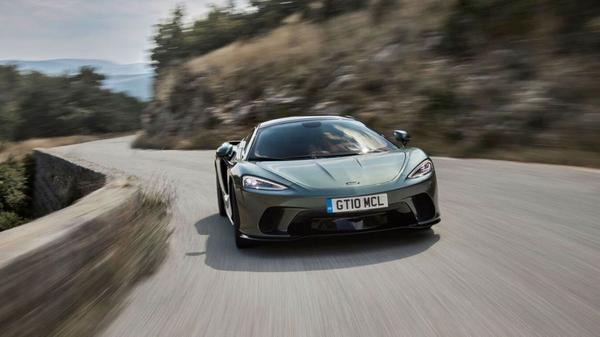 Safety for a McLaren
While there are minimum safety aids in the car, to keep weight down, McLarens are all made from carbon-fibre tubs, or a "MonoCell" as they call it. This goes a long way to protecting occupants in the event of a crash that would crumple the body of other cars, because carbon fibre is light but very strong. You do get electronic stability control, anti-lock braking, a traction control system, brake assist and hill-hold assistant technology that keeps the brake discs clean. There are driver and passenger front and side airbags, and safety for the car itself is pretty high: there's an alarm with tilt sensors and electronic immobiliser. A rear-view camera and parking sensors are options.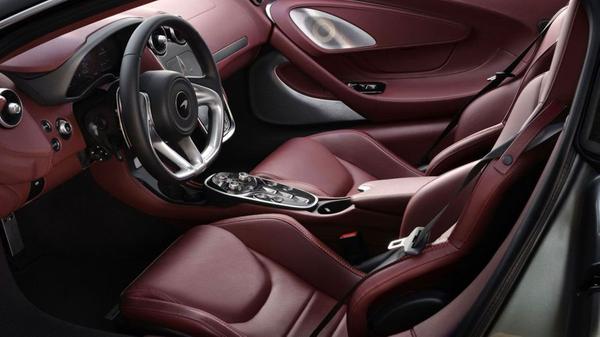 How comfortable is the McLaren
This is the most comfortable McLaren to date. But it's all relative. There is plenty of storage for weekend luggage, with a bay behind the seats accessed via a beautiful glass lifting-roof section, plus a deep storage area under the bonnet (the car's engine sits behind the occupants). The extra Luxe Pack gives you power-adjustable and heated seats, ambient lighting, soft-grain leather, a lined luggage bay floor, and power-adjustable steering column. The Practicality Pack adds a vehicle-lift button and electrically folded heated door mirrors, as well as parking sensors and rear-view camera.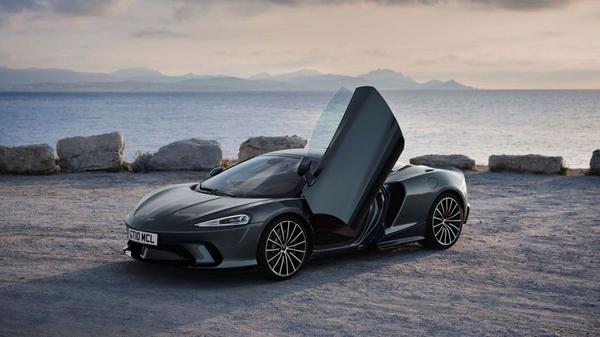 Features of the McLaren
The GT has more practical stuff in it than any other McLaren to date, to suit passengers on long journeys. You get new software for the infotainment thank goodness, because the old version was frankly not good enough. There's a 7in high-res screen and digital instrument cluster, and the system can be controlled by voice as well as touch. There's smartphone integration and Bluetooth telephone with USB ports. Our test car had the Premium Pack, which comes with an upgraded 12-speaker Bowers and Wilkins audio system, full LED headlights and chrome-tipped headlight bezels. Inside, there is demonstrably more space than in other McLarens, as well as more leather surfaces. Oh and a cargo net….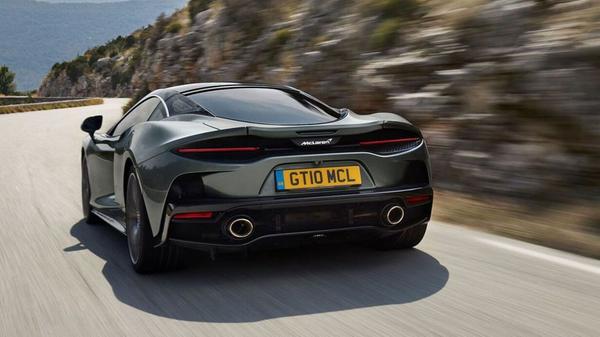 Power for a McLaren
What a strong performer. This takes the best element of a GT (long-legged, smooth cruising) and the best elements of a supercar (rapid acceleration, fierce brakes and precise steering). The twin-turbo, 4.0-litre V8 engine has 620 horsepower and 630Nm of torque. It pushes this pulsating beast to 60mph in 3.1 seconds. Yes, that's right. And yet the design is elegant, feminine, and graceful, with a languid, stretched roofline and low silhouette. It's quite the head-turner, especially when you plant your right foot. If it's a weekend warrior you're after, this is not the supercar for you, and if it's a gentle cruise along the Cote d'Azure this is not the GT for you. But if you're after a punchy race across the continent in style, this does the job.