Review
McLaren GT Coupe (2019 - ) review
Supercar dressed up as a grand tourer? That's the McLaren GT.
The Auto Trader expert verdict: ★★★★★

★★★★★
4.0
McLaren is known for building lightweight supercars that are all about driver fun, not for grand touring, which demands space, practicality and comfort. But McLaren has revolutionised the GT for the modern era, dialling up the performance side of the equation
Pros
Great looks

Amazing power

British-built supercar
Cons
Not as comfy as a Ford Focus

Not as practical as a Ford Focus

You really want cons when it does 0-62 in 3.2sec?
Interested in buying a McLaren ?
How good does it look?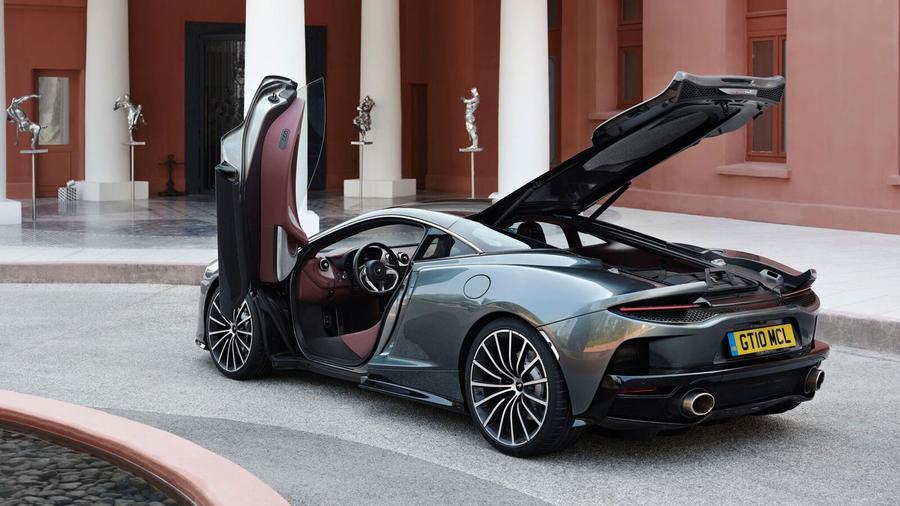 McLaren has successfully navigated the fine line between designing a car that is still recognisably a McLaren, and building one that looks suitably different to the others (570S, 570GT, 540C, 600LT, 720S). The styling may well also appeal to more women (fingers crossed - this is still an overtly male brand). Gone are the grills, flares, ducts and swoops that mark out the aerodynamic design of more sporty models, and in come simple surfaces and graceful lines.

The trademark deep windscreen, glass roof, rising scissor doors and raised exhausts are still there, but it looks altogether softer.

What's the interior like?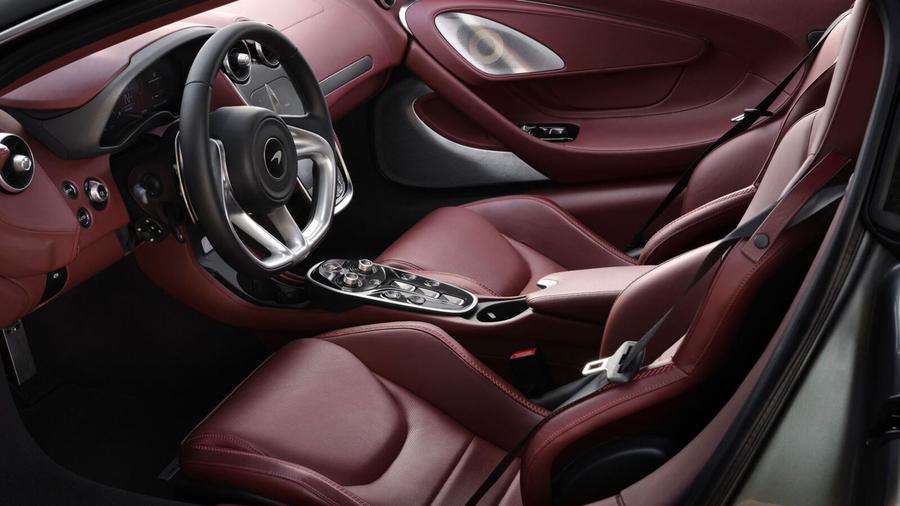 If you're expecting wood veneer and thick leather seats, as per the Bentley Continental GT, you've come to the wrong place. McLaren has not thrown the baby out with the bathwater, and is sticking to its ethos of incredible performance through light weight. That means that while there is leather everywhere, the surfaces of the cabin are pared back to their essentials, with two beautifully thin, countered seats and svelte dashes. It's a masterclass in minimalist luxury.
How practical is it?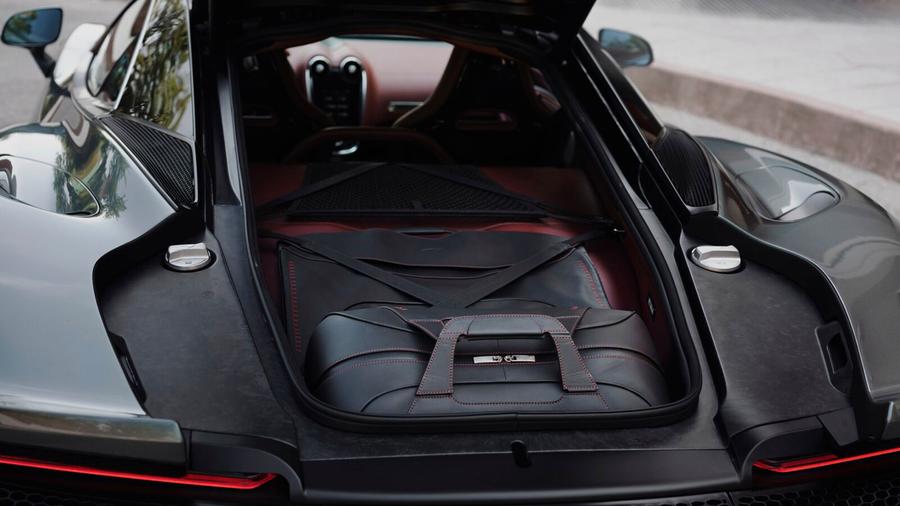 For a GT, this is not the most practical car. For a McLaren, however, it's the most practical car ever. Everything is relative. The most important aspect - space - is actually well taken care of. The focus is on the new rear luggage deck, accessed via a glass tailgate. Trimmed with leather, it is carefully crafted to float up over the engine and exhausts system, providing enough space for one set of golf clubs, or one set of skis, and a small weekend bag beside it.

But the big space is at the front, under the bonnet (the engine sits in the middle of the car, for better balance). The storage here is so deep, we easily fitted in two aircraft carry-on suitcases with some room to spare. In total, there is roughly the same luggage space as in a Ford Focus.
Inside, there are generous storage areas in the doors and an additional shelf for small bags being the seats.

The other fantastic bit of design which makes this car suitable for everyday driving conditions is the ground clearance. Despite appearing to sit low to the ground, the car traversed all manner of speed humps and cushions without using the additional nose-lift function on a steering-wheel stalk.

What's it like to drive?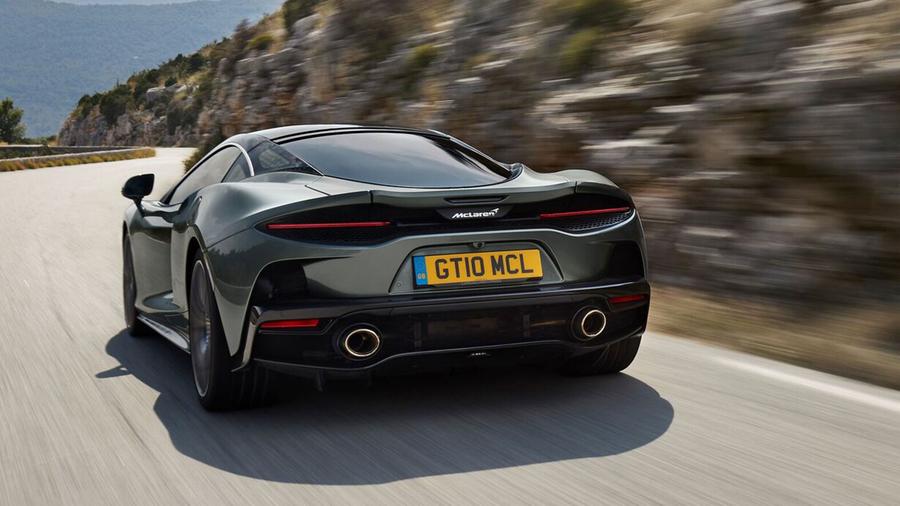 This is, at heart, a roaring supercar. Push the starter button and the engine sounds docile enough, but if you switch the powertrain button into Sport mode, valves open and the exhausts crack. Don't do it if you want to stay friendly with the neighbours.

McLaren has always - brilliantly - split its driving modes into powertrain and handling settings, with the option of Comfort, Sport or Track for each setting. So you can choose to have the engine in Sport mode, loud, with faster gear changes, but keep the suspension in Comfort mode. We preferred both settings in Sport mode, which bizarrely seemed to offer a more supple ride quality, too.

On the road, the cabin is surprisingly quiet, which is necessary for covering long distances in a GT.
The wide, deep windscreen and glass roof means there is quite good visibility, but you'll be wanting some of the additional equipment listed below to aid parking manoeuvres.

How powerful is it?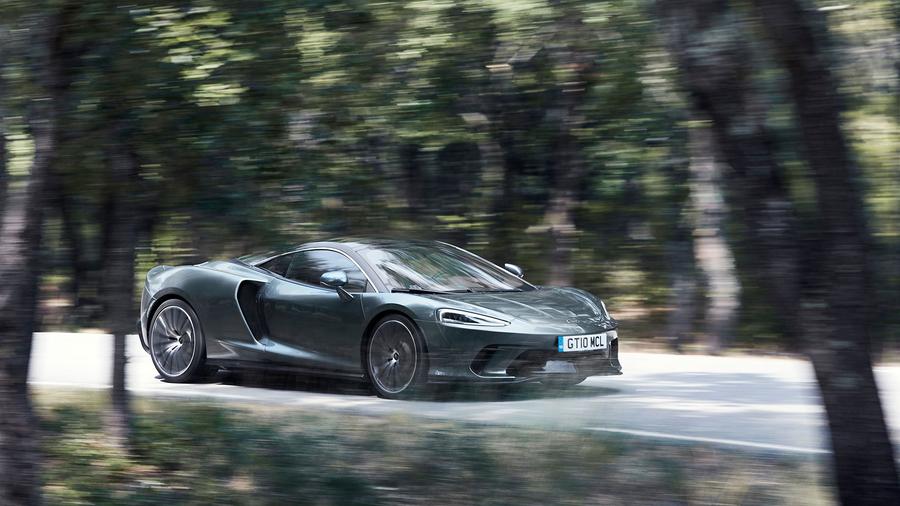 This is a very, very powerful car, although thankfully gone are the days when that meant you'd lose the rear end at 40mph if it was vaguely wet outside. The engine is a 4.0-litre, twin-turbocharged V8, producing 620 horsepower and driving the rear wheels; you can hear those turbos whistling pleasantly as you whirl your way up the rev range. It'll accelerate from 0-62mph in 3.2 seconds; there are quicker McLarens out there, but this is a GT, where an element of comfort means the absence of that last surge of power. It's all irrelevant unless you're on a track, anyway: the result on the public highway is a super-fast car which will take your breath away under acceleration, with its apparently endless supply of power. If you want to keep your licence points-free, you'll need to be careful with your right foot.
How much will it cost me?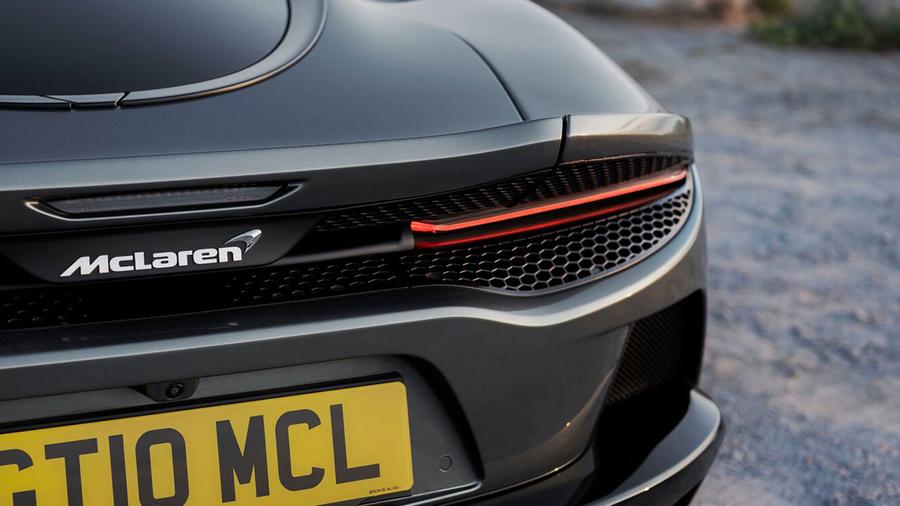 This is a supercar-based GT, built by a low-volume manufacturer in Woking, England, and as such doesn't come cheap. You'll be paying well into six figures once you've got the equipment you desire on it (see below): we'd conservatively estimate you can add another £20,000 to the base price to get the car you want. You'll also go through fuel at the speed of light, and insurance will be sky high. But what price pleasure? In these days of electrification and automation, a full-blooded roaring V8 is worth its (light) weight in gold.
How reliable is it?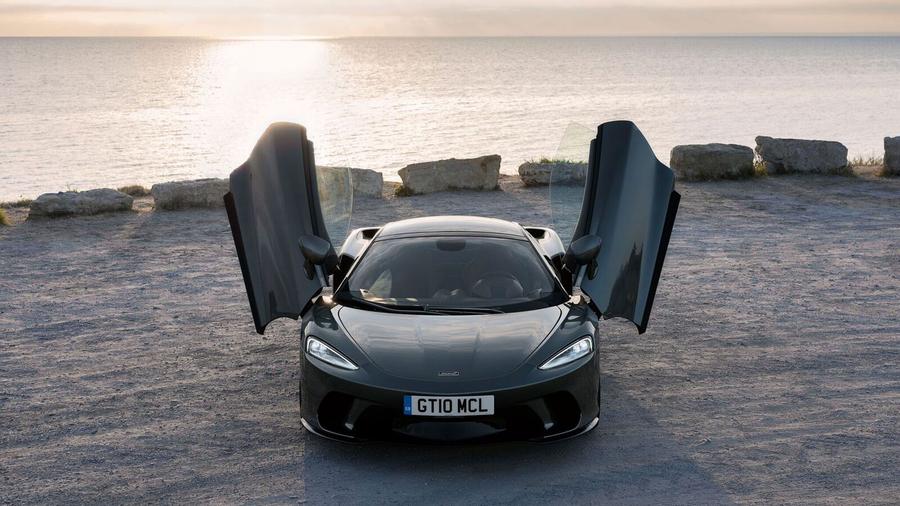 This is a new model and two thirds of the car are not shared with any other McLaren, so we'll wait for owner feedback. One thing of concern on previous McLarens was the sat-nav system, which often seemed to glitch. Happily, there is an all-new system in the GT, which includes real-time traffic information, and we had no issues with it on the launch drive in France.

Customers get a three-year, unlimited-mileage warranty and McLaren offers an Extended Warranty programme for up to 12 years.

How safe is it?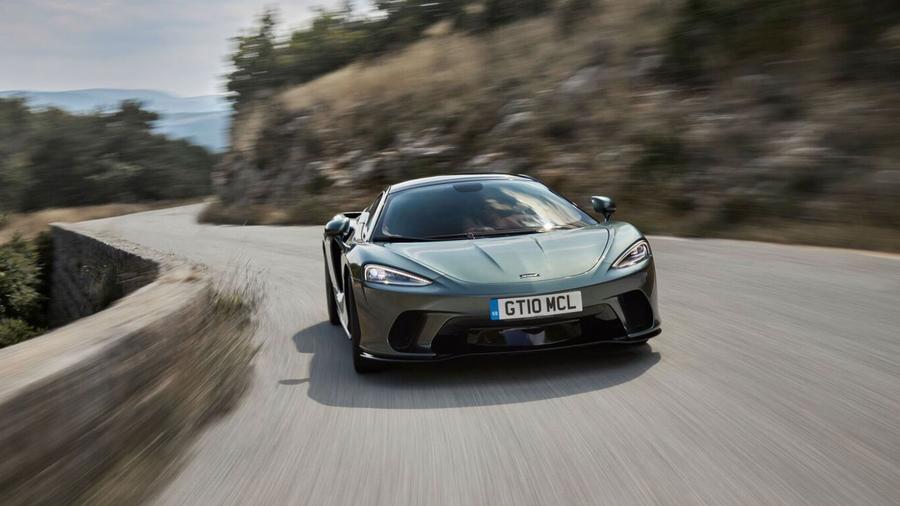 There are driver and passenger front and side airbags, stability control, anti-lock brakes, a traction control system, a brake-assist system and hill-hold assist to stop you rolling back.
Should you crash and flip the car onto its roof, there is an emergency handle to pop open the gullwing doors, which otherwise would be unable to rise.

Many of McLaren's safety systems however, are to do with the safety of the car from thieves: there's an alarm with tilt sensors, and electronic mobiliser and keyless start.

How much equipment do I get?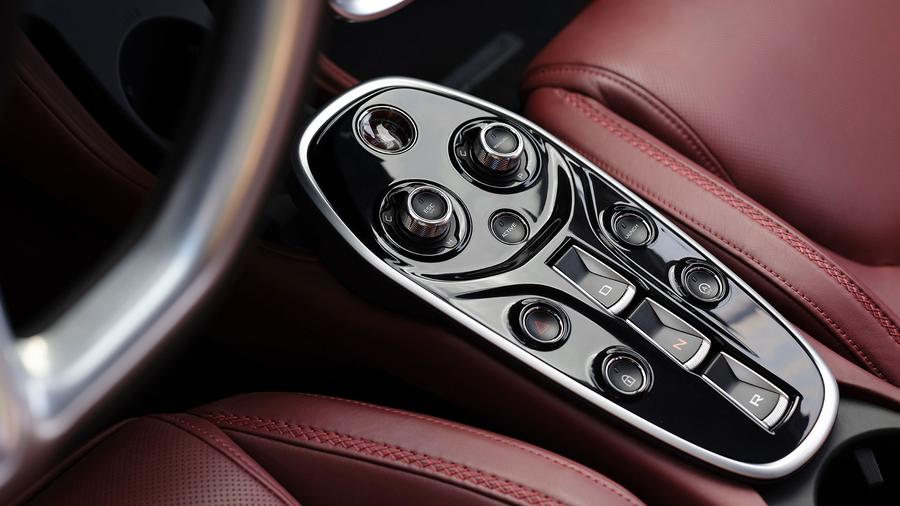 The standard version of the GT comes with a 7.0-inch infotainment touchscreen that controls everything from sat-nav to audio to ventilation. Happily the head graphic on the air-con is still a racing helmet, in a little reminder of the performance capabilities of this car.

You also get a screen in the instrument dials which will display turn-by-turn sat-nav directions. There's iPhone integration via a USB charging point and a four-speaker audio system.

The Luxe Pack gives you ambient lighting, more leather, knurled aluminium tips on the stalks and power-adjusted and heated seats. You can also specify 15-spoke alloys, a sports exhaust and privacy glass for that tailgate. A Practicality Pack gives you a rear-view camera, front and rear parking sensors, electrically folding and heated door mirrors and the aforementioned vehicle lift for high surfaces.

Choose the Premium Pack and you'll get LED adaptive headlights, Bowers and Wilkins 12-speaker audio, cabin air purification with pollen filter and a soft-close function on the powered tailgate.
Any more than that, like a bespoke paint job, you'd be best talking to the magic makers at MSO (McLaren Special Operations).

Why buy?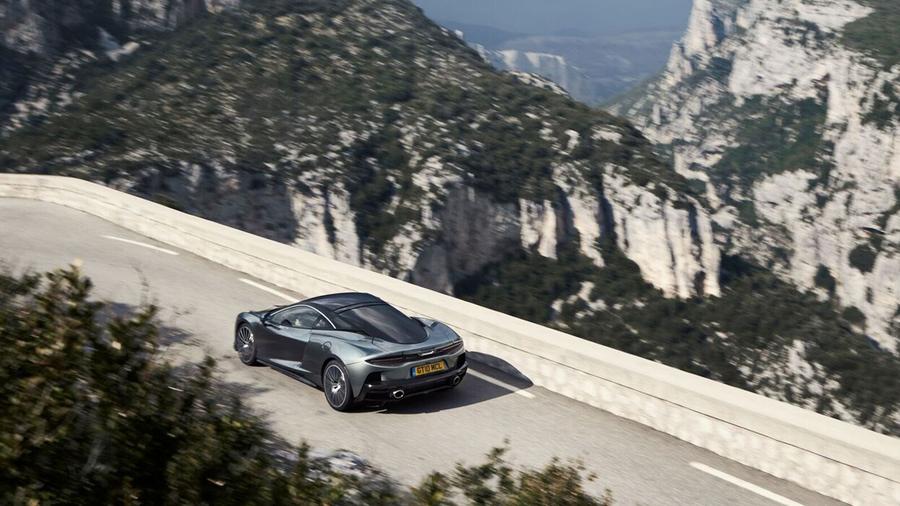 Because it's a McLaren. Because it's British. Because, if you're a woman, there are far too few women driving McLarens around. Because you'll never need to go on Tinder again.
Interested in buying a McLaren ?