Expert Review
Lexus GS 300h Saloon (2013 - ) review
The Lexus GS is a wholly credible alternative to the default German saloons that tend to dominate the lucrative executive car sector.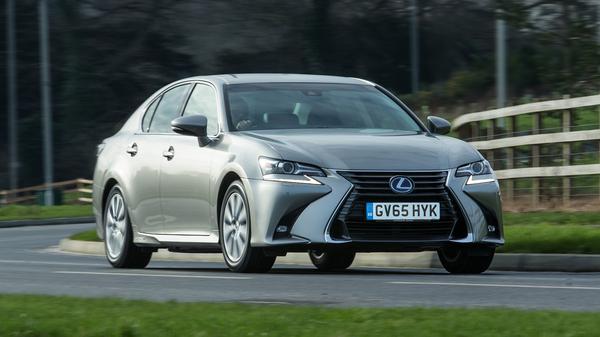 The Auto Trader expert verdict:
It may not be as engaging to drive as some of its competitors, but the Lexus GS is attractively priced, beautifully built, exceptionally refined and particularly well-equipped. What's more, because it is powered by a petrol-hybrid powertrain, which produces relatively low CO2 emissions, it's also a very attractive proposition for company car drivers.
Reasons to buy:
Quiet and comfortable
Impressive standard equipment
Attractively priced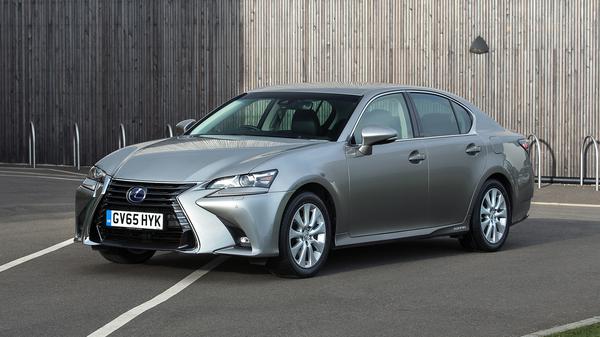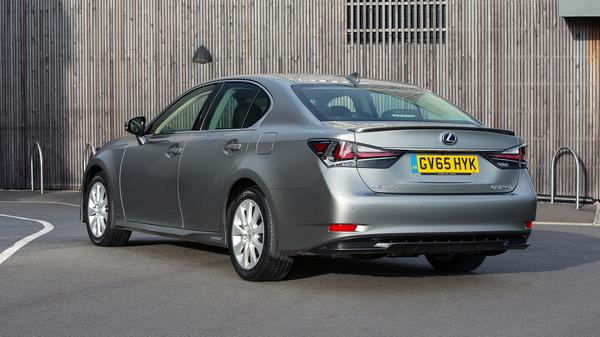 How good does it look?
It comes as no surprise that, in this ultra-conservative class, the GS follows an understated three-box saloon design theme similar to that of its German rivals. That said, given the precise alignment of all the body panels and the deep, lustrous paint finish, Lexus could certainly teach its German counterparts a few things about fit and finish. If you're feeling a tad adventurous, F Sport trim will give you a bit more on-road presence, thanks to its extravagantly proportioned honeycombed grille, protruding front bumper, subtle side sill mouldings and larger alloy wheels.
What's the interior like?
It's impossible not to be impressed by the overall fit, finish and attention to detail inside the GS. Decked out with appropriate quantities of leather, with slick switchgear, satin-finished buttons set against piano black inserts that subtly reflect the subdued LED ambient lighting, it actually feels more like being inside a top-end luxury car than mere middle-management conveyance. The enormous 12.3-inch multimedia display can show two sets of information side-by-side, and it's at its best displaying the sat-nav mapping in one half and the trip computer in the other. This is controlled by a mouse-like device that you can grasp, move, and click; allowing you to skip through the functions displayed on the screen while doing your best to keep at least one eye on the road ahead. It may be relatively old-school and not as intuitive as BMW's i-Drive system, but it's infinitely better than the infernal track-pad fitted to more recent Lexus models. Even if you spend hours piling on the miles, you'll remain unflustered thanks to comfortable, supportive seats and a steering wheel and pedal box that are perfectly aligned to provide an excellent driving position.
How practical is it?
The GS is plenty roomy up front, but if you have to consider sitting behind a chauffeur, be warned that rear legroom is not that great; and, because the hybrid's batteries are located under the floor, the rear seats are quite elevated, too. This take its toll on rear headroom, but rear passengers do gain a rather regal view out, both to the side and straight ahead. It also means that your kids will be able to see over the tops of the door trims and gaze out on previously unimagined delights. Consequently, games of I-spy will no longer be limited to cabin components. Of course, the primary reason for re-locating the batteries under the rear seats is to improve boot space, but even so, at 450 litres, the GS's boot it is still quite snug compared to the 520-litre compartment you get in a BMW 5 Series.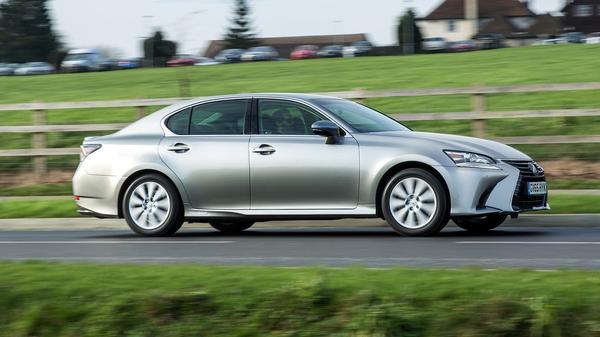 What's it like to drive?
"

You get the feeling you are driving a large motor that prefers to glide rather than hustle

"
In much the same way that it looks and feels quite stately inside, the GS responds best to a 'considered' driving style. Lexus claims it has tuned the suspension and calibrated the steering to improve the responses of this latest car, but you still get the feeling you are driving a large motor that prefers to glide rather than hustle. You do feel the odd clatter when driving around town and over larger lumps and ridges across country, but because the suspension is so quiet, you're more inclined to forgive the physical intrusions. The steering is lightly weighted and ideally suited to schlepping around town, yet it's also reassuringly secure at motorway speeds. It's not exactly 'connected', however, so you're left guessing a bit as to your exact road position when indulging in a bit of spirited cornering. That said, what the GS lacks in agility, it more than makes up for in long-distance waft-ability. With near-anaesthetising levels of road- and wind-dampening and so little mechanical chatter from under the bonnet when on a relaxed motorway cruise, the GS is a match for many luxury cars costing three times the money.
How powerful is it?
Every model in the GS range is a hybrid, and the entry-level point comes in the shape of the GS 300h, which combines a 2.5-litre four-cylinder petrol engine with an electric motor. Providing you employ a gentle enough right foot, you can take off and cruise around town solely in electric mode, with just the whirring of the electric motor and a virtuous emissions-free conscience for company. Also, because the electric motor seamlessly summons the petrol engine into life, you're not subjected to the usual whirrs and clanks from the starter motor that afflict many stop-start diesel execs. Our dislike of CVT gearboxes and their lazy power delivery is well documented; but, while the occasionally slow responses of the Lexus's transmission can be frustrating, the feeling of lost connection that causes revs and noise levels to soar under forceful acceleration is less of an issue in the GS thanks to its exceptional sound deadening. Once the car is up and running above 30mph, it performs well and the system switches smoothly between petrol and electric power. The 300h is plenty quick enough for everyday use, but if you do want something with a few more beans, then there's the GS 450h. This has a 3.5-litre V6 petrol engine coupled to its electric motor and it gives appreciably stronger performance. It also has an additional twin-speed final drive gearbox, which gives it a much higher top speed than the 300h.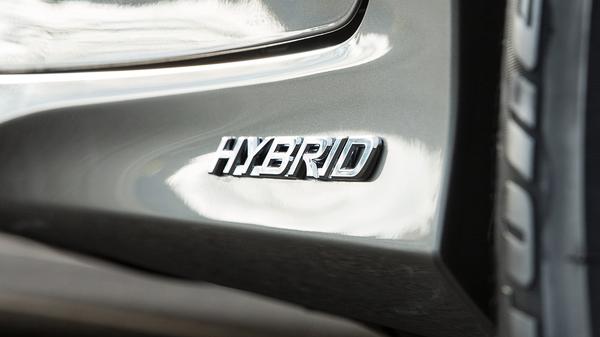 How much will it cost me?
"

Because the GS is taxed as a petrol car, company car drivers don't face the 3% diesel-engine surcharge

"
Even though the range doesn't have what most buyers consider a must-have – a diesel engine – the GS's vital statistics may still work in your favour. Because the GS is taxed as a petrol car, company car drivers don't face the 3% diesel-engine surcharge. All well and good if you're not the one picking up the fuel tab, but there is still the suspicion that hybrid powertrains perform best at low speeds, and actually gobble even more unleaded – when factoring in the additional weight of the batteries and electric motor – than a traditional petrol car does when cruising motorways. That's a shame, really, because the obvious attraction of a low CO2 output and a subsequent low rate of BIK tax looks very tempting indeed.
How reliable is it?
Some prospective buyers may be dissuaded by suspicions over the longevity of hybrid battery technology and the negative effect that it has on residual values - but these are unfounded. If there are any worries, the standard warranty lasts for five years or 100,000 miles – whichever comes first – and you can extend the cover for a further two years, either by a one-off payment or in monthly instalments. Additionally – and perhaps most importantly – Lexus has a survey-topping reputation for reliability and excellent customer service, and we fully expect this model to continue this reputation, particularly as Warranty Direct's figures show that the previous version of the GS is among the most reliable cars in the UK.
How safe is it?
The GS is fitted with 10 airbags, with variable-force control (depending on the severity of the impact) for front occupants, as well as a host of electronic aids, including Hill Assist Control and a tyre pressure warning system. An advanced Pre-Crash Safety (PCS) system using a radar to detect an unavoidable collision primes the brakes, steering and seatbelt pretensioners for maximum response. If the driver does not hit the brakes, the system will apply them automatically to reduce the speed at impact. An optional Driver Monitor Camera can detect facial expressions, including when the eyes are closed, to alert the driver.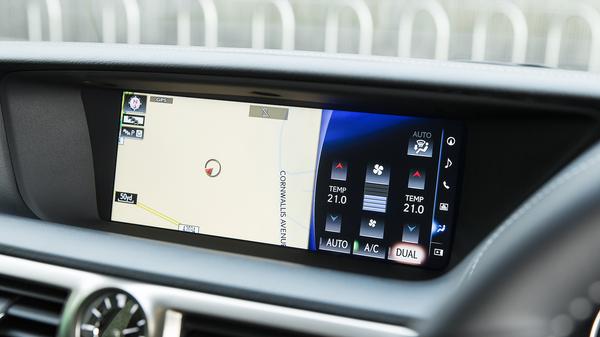 How much equipment do I get?
"

A dash-dominating 12.3-inch screen gives a clear view of the sat-nav and infotainment menus

"
Even the entry-level GS gets 10-way electrically adjustable, heated, leather seats, electric steering wheel-adjustment, dual-zone air-conditioning, keyless entry, cruise control, automatic lighting, rain-sensing-wipers, parking sensors and folding/heated rear-view mirrors. Additionally, a dash-dominating 12.3-inch screen gives a bold, clear view of the sat-nav and various infotainment menus. If you're feeling exceptionally flush, top-of-the-range cars add fine Nappa leather seats, complete with 18-way electric adjustment, 'butterfly' headrests and rear-seat heating. Additionally, you'll also get one of the clearest head-up displays currently in production, blind-spot monitoring, a stonking 17-speaker Mark Levinson stereo, and a powered boot lid.
Why buy?
In a perfect world, we'd ditch the GS's continuously variable transmission in favour of a traditional automatic gearbox; and, while we were about it, we'd up the driving engagement and factor in a bigger boot, but other than that… If you're not hung up on German badges and you prefer your executive motor to be more about quality, comfort and refinement, rather than raucous revelry, then the GS might just do it for you.