Expert Review
Jaguar F-Type Coupe (2019 - ) review
The Jaguar F-Type is the spiritual successor to the iconic E-Type, but the latest version is a contemporary take on the traditional British sports car. It's a two-seat coupe or drop-top, and comes with rear wheel drive or four wheel drive, large engines or small, depending on which version you go for.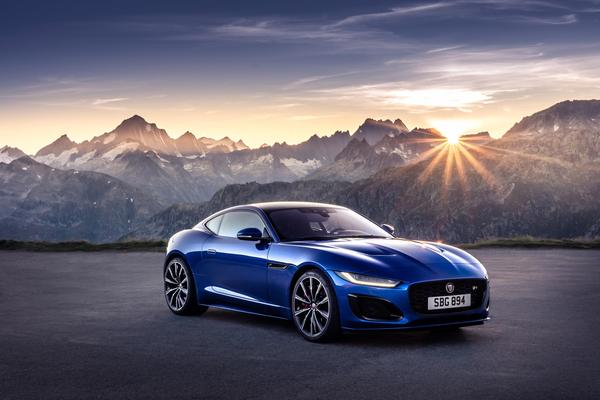 Words by: Erin Baker
Last updated on 27 April 2020 | 0 min read
The Auto Trader expert verdict:
Available new from £62,380
Very few sports cars can rival the Porsche 911, but does the Jaguar F-Type Coupe? It looks fantastic and it's brilliant fun to drive, but it doesn't make much financial sense due to comparatively poor resale values. If you get one, you'll have a blast, but just don't tell the bank manager.
Reasons to buy:
Looks the business
Good mix of ride comfort and handling prowess
Incredible soundtrack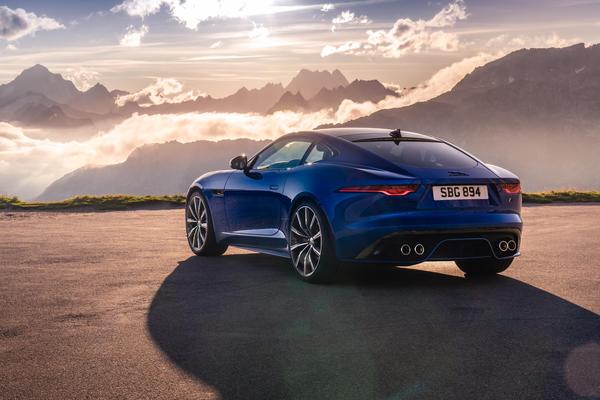 Running costs for a Jaguar F-Type
While the flagship F-Type R reaches almost six figures without options, the other F-Type models are reasonably priced for a two-seat sports car when costed against their competitors. Insurance and car tax will naturally cost you, however, because, whichever version you buy, you're paying for a powerful sports car that drinks petrol. The entry-level F-Type is the best bet for budget-conscious shoppers, with a reasonable amount of kit on board as standard. Warning: don't expect great residual values, although they could be stronger for the 2020 facelifted model, which has been well received, but it's too early to tell.
Expert rating: 3/5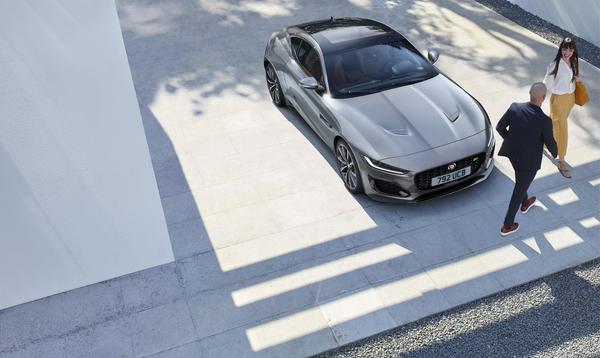 Reliability of a Jaguar F-Type
There's a three-year, unlimited-mileage warranty which can be extended, and three years' roadside assistance from new. Jaguar as a brand finished almost bottom of a major 2019 reliability survey among owners. While we don't hear many complaints about engineering or mechanical issues with Jaguars, and all the engines in the F-Type are used in other models across JLR, we do hear a lot of anecdotal problems among owner of both Jaguars and the sister brand, Land Rover, when it comes to electronic glitches.
Expert rating: 2/5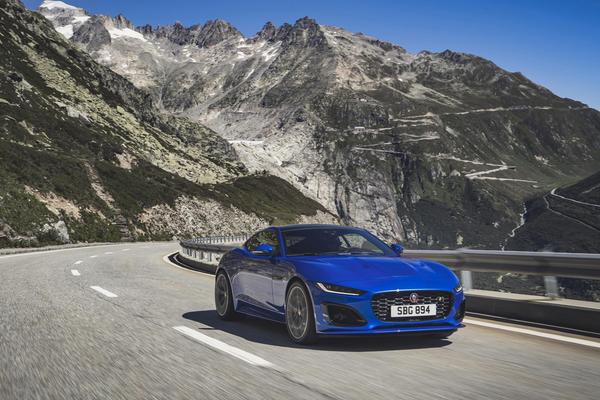 Safety for a Jaguar F-Type
Stability control and four airbags are standard across all versions, plus you get the all-important extra grip for four-wheel drive as the power increases to the F-Type R. There's an "active bonnet" which means it senses when a collision with a pedestrian is imminent and releases the bonnet to provide extra cushioning. There's the usual lane-keep assist, emergency braking, traffic-sign recognition and blind-spot warning systems.
Expert rating: 3/5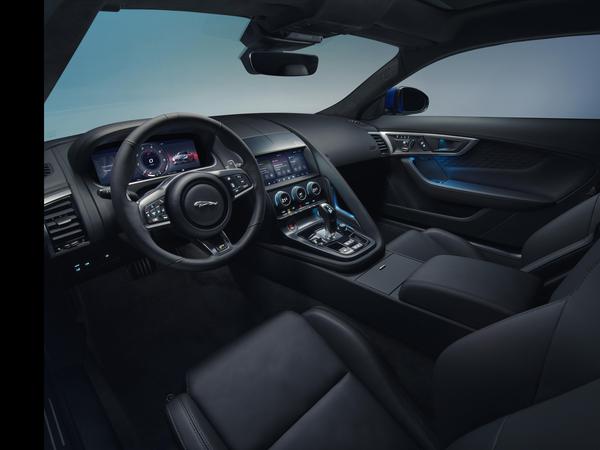 How comfortable is the Jaguar F-Type
One of the reasons purists don't favour the F-type is for its size: its considerable width makes it hard to place on the road. But the flip side of that is plenty of room for two large adults to travel some distance in comfort, especially with the seats so close to the floor, which means lots of head space too. Plus the boot has ample space for a large weekly shop, and is easily accessible thanks to the entire tailgate rising from the roof. Unlike some rivals, it's not a two-plus-two seating arrangement, so no space for two small children in the back, and there's limited storage in the front, with a little glove box and centre storage for a few small items. If specified with the panoramic glass roof, it's a surprisingly light and airy space in which to travel.
Expert rating: 4/5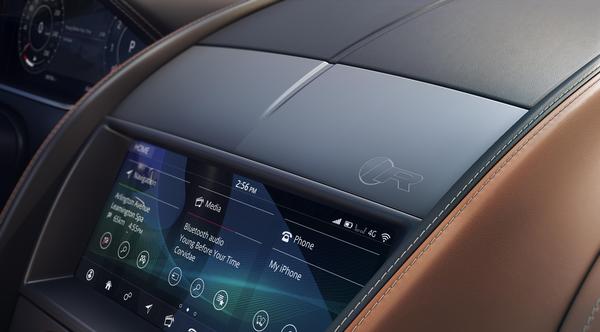 Features of the Jaguar F-Type
Childish, we know, but we still love it when you turn on the start button and the air vents rise in their housing out of the dashboard. The infotainment system is badly in need of an upgrade to match the likes of BMW, Audi and Mercedes, but for the 2020 refresh, there is at least an updated digital display behind the steering wheel now. This alters via buttons to show different information, and the two traditional dials are also digital. You get the usual functions such as Bluetooth and a good digital satnav, but a rear parking camera is an option. Turn up the base on the audio and you get a reasonable music experience, but audiophiles will be wanting the optional upgrade for surround sound.
Expert rating: 3/5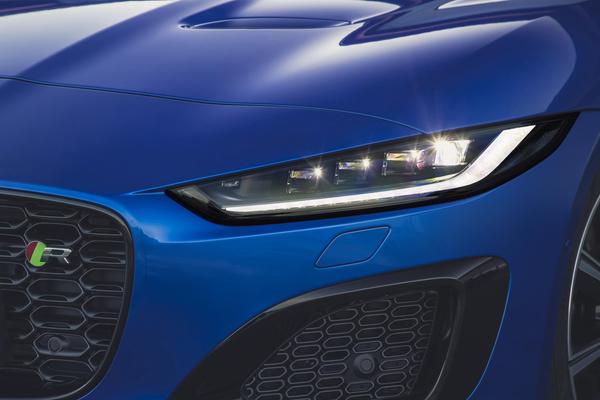 Power for a Jaguar F-Type
There are three engines on offer: a 2.0-litre, four-cylinder job for the P300 version, a 3.0-litre supercharged V6 and a 5.0-litre supercharged V8 in the F-Type R, which also comes with all-wheel drive as standard, while the rest have a sports car's traditional rear-wheel-drive powertrain. Power rises from 300 horsepower for the P300, 380 horsepower for the V6, 450 horsepower for the lower-powered V8 version and a supercar-standard 575 horsepower for the F-Type R. All versions have an eight-speed automatic gearshift. The F-Type R is frankly astonishing in its rapid acceleration, and the accompanying noise from the exhausts: push the exhaust button inside and you get even more snap and crackle. But for mere mortals, we'd suggest the entry version, which also hits a sweet spot and provides some classic British B-road fun.
Expert rating: 4/5