Expert Review
Chrysler Delta Hatchback (2011 - ) review
Read the Chrysler Delta hatchback (2011 - ) car review from Auto Trader's experts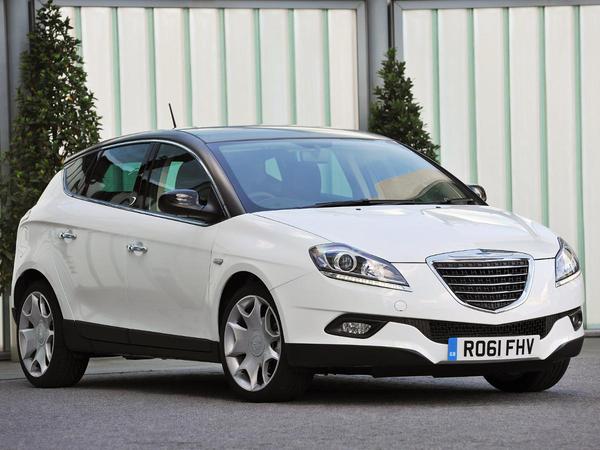 The Auto Trader expert verdict:
The car badged overseas as a Lancia Delta now gets Chrysler grilles and badges so it can be exported to the UK where Lancia has no sales network. It's at the luxury end of the mid-sized hatchback market, so it's pricey, but you get a lot for your money.
Reasons to buy:
Space. Massses of it
Engines – for performance and economy
Stylishly furnished
How much equipment do I get?
Exclusivity and luxury are the things Chrysler is relying on to set the Delta apart from the Volkswagen Golf, Vauxhall Astra, Ford Focus and Nissan Qashqai. There's a generous level of equipment even on the base S model, though this does mean a high starting price for the range. SE is the best-balanced spec, while Limited is exactly what it suggests – offered only with the 2.0-litre diesel.
How good does it look?
The Chrysler Delta is not a new car – it's been around since 2008 as a Lancia – but it's new to the UK, and is only able to be here because Chrysler has come under the ownership of Fiat. Lancia has no dealers in the UK, but Chrysler has, so with some suitable grille- and badge-swapping the Delta can be made available for right-hand-drive markets. It is, shall we say, a car that will polarise opinions. Some people think it oozes modern style. Others take a diametrically opposite view.
What's the interior like?
There's something rather glamorous about the cabin of the Chrysler Delta. The shapes, materials and detailing – and the sensation of space – all make it feel a bit special, and by the time you get to SR spec, the third tier of four, there's soft leather on the dash and doors, a black instrument panel surround, classy metallic-effect areas and chrome on the door handles and air vents.
How powerful is it?
One thing you can't criticise the Chrysler Delta for is its family of turbocharged  engines – 1.4-litre petrol units and 1.6- and 2.0-litre diesels. They all deliver strong torque for good driveability, which in turn permits high gearing so that motorway journeys are calm and economical. Which is best? It's a toss-up between the 138bhp petrol engine and the 1.6 diesel.
How practical is it?
If you want just one reason to buy a Chrysler Delta, space would be it. In most versions the rear seats slide backwards and forwards and recline by up to 25 degrees, so you can juggle passenger and boot space to suit the needs of the moment. With the rear seats as far back as they will go there's room for basketball players to sprawl. Alternatively, you can fold the rear seats to expand the cargo deck, although that leaves a step in the middle. There's some storage space under the boot floor, but not much inside the cabin.
How reliable is it?
There are no UK reliability records for the Delta because it has never been sold here, but there are no horror stories lurking in foreign consumer reports, either. If materials and build quality are anything to go by the car should be okay, although the fit and finish is not quite up to Volkswagen Group standards.
What's it like to drive?
The Chrysler Delta is based on an extended version of the old Fiat Group mid-sized platform from the Bravo rather than the newer and much better underpinnings from the Alfa Romeo Giulietta. At best, the ride on UK roads is unresolved, and though the steering is direct it's also too light. Whatever you do, resist the SR versions with 17-inch wheels and low-profile tyres – they make the car far too firm and clattery, and stir up quite a lot of road noise to add to the ambient noise in the cabin.
How much will it cost me?
With prices starting at more than £16,500, the Delta offers nothing for buyers on a limited budget, and given Chrysler's past history, its promises of strong resale values are not entirely reassuring. The 2.0-litre diesel, at nearly £26,000, is certainly a punt we would not be prepared to risk. All the engines promise respectable fuel economy, and the 1.6 diesel with a semi-automatic gearbox is in the lowest company car tax band. Servicing is needed at two-yearly intervals (18,000 miles for petrol engines and 21,000 for diesels).
How safe is it?
The Chrysler Delta got a full five stars when it was crash-tested by Euro-NCAP, its only weakness being the modest protection it affords any unfortunate pedestrian who gets in its way. It has stability control and a full set of airbags on every model, plus a hill holder to ensure faultless getaways on the steepest gradients.
Why buy?
If you want to stand out from the herd in your street, avenue, close or cul-de-sac, the Chrysler Delta will pretty much guarantee success. Not only is it visually striking, but it will also be a comparative rarity. It's also extremely spacious and versatile.