Used Mclaren 600LT Convertible
With 9 used Mclaren 600LT Convertible cars available on Auto Trader, we have the largest range of cars for sale available across the UK.
Used Mclaren 600LT Convertible cars in stock
Is the Mclaren 600LT a good car?
Read our expert review

Words by: Erin Baker
"McLaren has an impressive stable of road and race cars, and a few, like this 600LT, that offer the best of both worlds. "LT" stands for "long tail", meaning a more aerodynamic, more powerful version of a road car. The 600LT sits at the top of the Sports Series, and is essentially a quicker, more aggressive, stripped-out version of the 570S coupe."
Read the review by category
Running costs for a McLaren 600LT
Compared with a Ford Focus, this will cost you a lot to buy, run, service and repair. Compared with a Porsche 911 GT2 RS or a Ferarri 488 Pista or Lamborghini Huracan Evo, however, things look more rosy. McLaren engines aren't the most thirsty out there, so, if you act all gown up, you might see 25mpg on a long motorway run. Obviously, if you explore the limits of this car's amazing performance, you'll be refuelling on an almost hourly basis. This car has been, rightly, so raved about by the media, that residuals should be strong, especially as the run is limited to 12 months' build supply.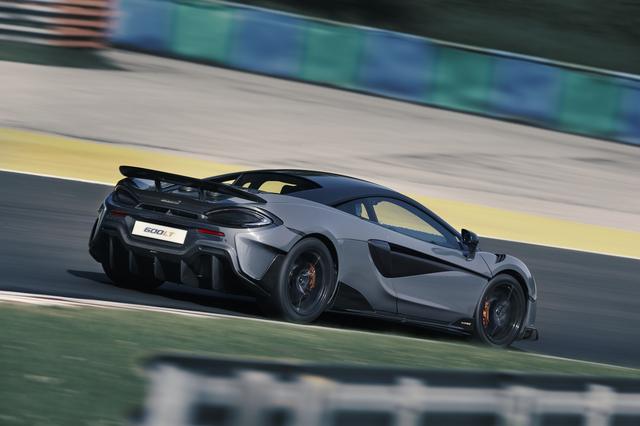 Reliability of a McLaren 600LT
As this is essentially a lightweight 570S, with some more power, general build quality is the same for both, as are any issues that stretch across the McLaren brand (we give you sensitive warning systems that ping to tell you the nose has lifted when it hasn't or the boot isn't shut when it is). The biggest complaints have traditionally been with the previous infotainment system; the new system appears to have rectified them. The chassis and powertrains tend to age well, although this engine has had 30 extra horsepower squeezed from it, but McLaren engineers know their stuff and don't stress their cylinders.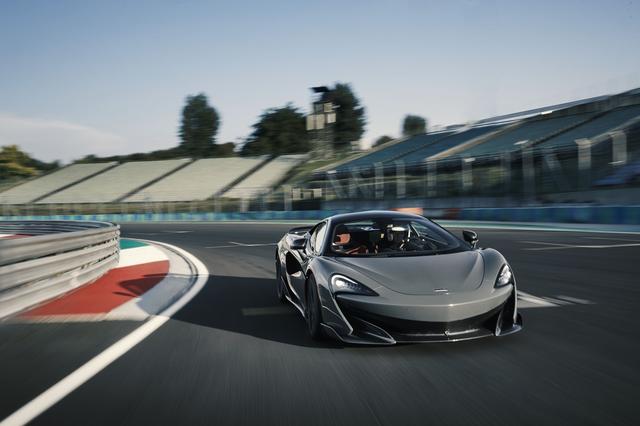 Safety for a McLaren 600LT
The 600LT is a stripped-out version of an already lightweight 570S, so heavy additional safety kit was never high on the agenda. However, like all McLarens, the body of the 600LT is made from a single carbon-fibre shell, which gives it rigidity and strength in the case of a crash. There are front and side airbags for both occupants, and the brakes are just phenomenal, with an extra boost function for heavy trackday braking. there's also traction control and a function that allows you to control how much rear-biased slippage you allow on a circuit, keeping things tidy through corner exits. A rear-view camera is standard.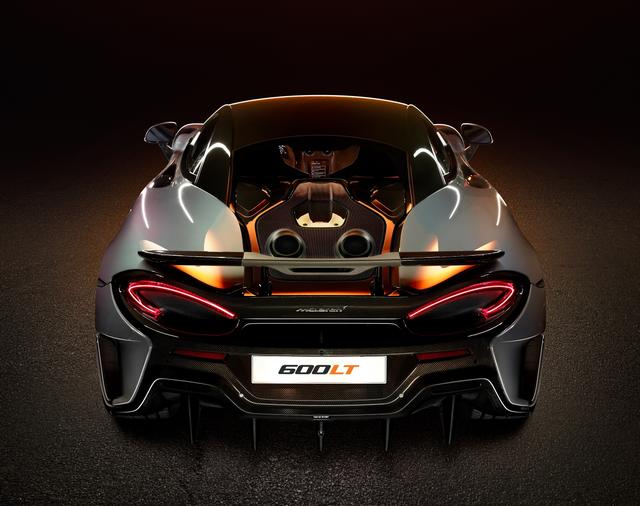 How comfortable is the McLaren 600LT
You'd expect this car to ride like it's on bricks, because most track-focused cars have their suspension settings tightened to within an inch of their life to keep the chassis pinned to the tarmac at all times. However, the men at Woking have clearly had in their minds at all times a picture of this car on the Surrey roads, with all the bumps and ridges, and so this car has a wonderfully supple ride. That deep windscreen means there's plenty of light in the cabin, and it's strangely a perfectly fine place for two adults to sit on long journeys, with the possible exception of the thrumming exhaust note. So we rate its comfort highly, not because this compares favourably with a Volvo, but because it compares very favourably with the vast majority of trackday cars out there.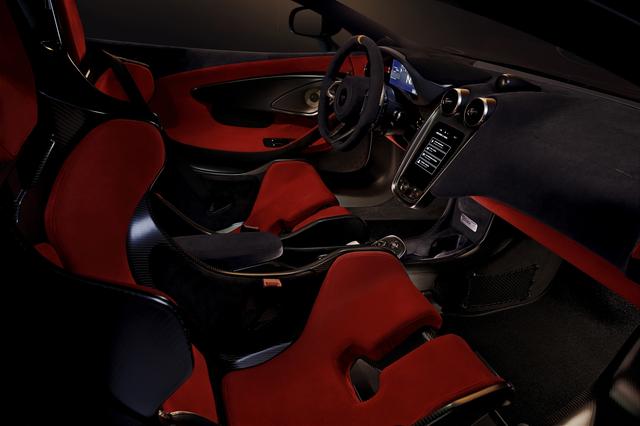 Features of the McLaren 600LT
The cabin is devoid of any creature comforts, as a trackday weapon should be. Instead, you get a great sports steering wheels with carbon fibre inserts, a 12 o'clock marker to show the right way up, and a flat bottom, plus huge carbon flappy paddles for rapid gear changes. There's the option of clever carbon-fibre lightweight seats which may not be comfy, but save 25kg in weight. You can even jettison the air-con and the stereo if you want to save even more weight in the pursuit of performance. You still get a 7in touchscreen display and digital dials behind the steering wheel giving you performance read-outs.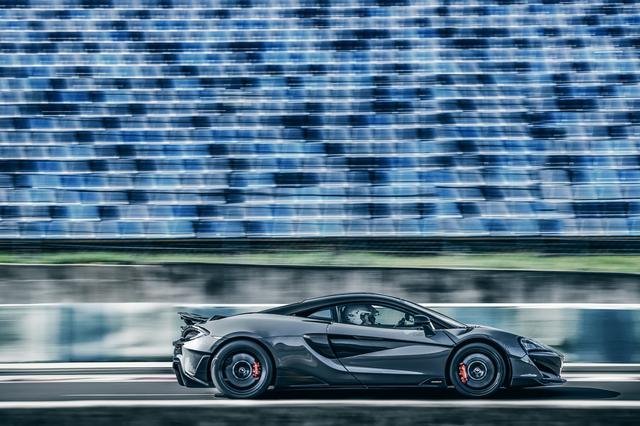 Power for a McLaren 600LT
Possibly our very favourite supercar of 2019 for its power delivery, finely balanced handling and extraordinary brakes. If you like circuit work, but want one car that does road and track, it's this one. We tested it at the Hungaroring back to back with its donor car, the 570S. Like that car, the 600LT has a mid-mounted 3.8-litre twin-turbo V8, with 600 horsepower and 620Nm of torque. Top speed is 214mph, and it'll do 0-62mph in an eye-watering 2.9 seconds. For that, you really will need a track. Plant your right foot, blip through the seven gears and just feel the punch of power in your back as the rear tyres surge forwards. Hit the brakes and the car just sinks on its haunches with barely a wriggle from the tyres. It's a truly amazing car.