Used Mclaren 540C
With 12 used Mclaren 540C cars available on Auto Trader, we have the largest range of cars for sale across the UK.
Used Mclaren 540C cars in stock
Is the Mclaren 540C a good car?
Read our expert review

Words by: Phill Tromans
"It's almost difficult to justify buying any other McLaren than a 540C, so good is the British manufacturer's cheapest model. It's a superb sports car that offers huge pace with fantastic levels of control and a wonderful experience behind the wheel. Think carefully before you spend more."
Read the review by category
How good does it look?
The 540C is based on the same underpinnings as its bigger, more powerful and more expensive siblings, the 570S and the 570GT. You'd have to really know what you're looking for to tell them all apart, though. For the record, the bumpers are slightly different, and the wheels, too, but not much else. There's no badge on the outside that shows that you've opted for the cheapest car in the range, so instead you can enjoy the sweeping bodywork that's derived from aerodynamic performance as much as anything else. McLaren includes 19-inch alloy wheels at the front and 20s at the back, housing iron brakes or carbon-ceramics if you pay extra. Blue or silver paint is standard, but you'll have to pay more for any other colours.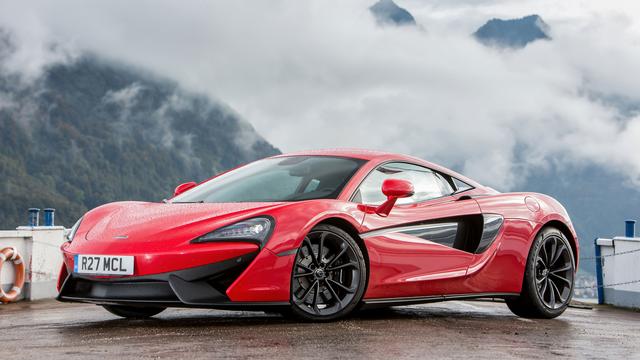 What's the interior like?
Raise the very supercar-like dihedral doors and you'll plop into a cabin that feels confined, cockpit-like and focused, but with excellent visibility forward through a big windscreen. The seats are low and firm, and manually adjusted as standard (electric seats are an optional upgrade), but they'll keep you nicely in place and the positioning is excellent. The wheel extends to come and meet you, and infotainment duties come caourtesy of a centre-mounted, portrait-orientated touch-screen that isn't the most intuitive to use. Build quality is very good, with plenty of leather and solid plastics (or carbon fibre, if you pay extra), but the design is functional, rather than flamboyant.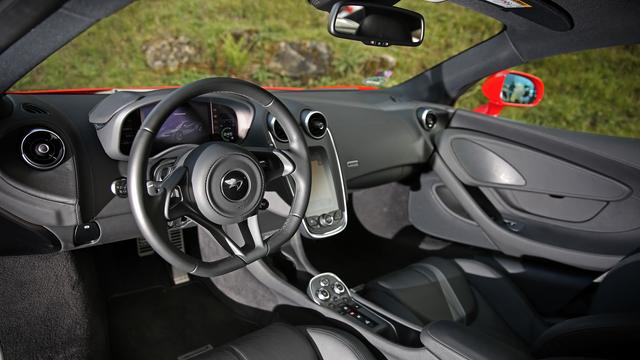 How practical is it?
Practicality probably wasn't a priority for the 540C's designers, although one of its marketing taglines is "for the everyday", so it needs to be tolerable to live with. Space is sufficient for two large adults, and there are a couple of cupholders and a storage space under the armrest, as well as some small door pockets and a glove box. A decent-sized shelf behind the seats can cope with a couple of weekend bags, and there's a small boot space under the bonnet that'll swallow a couple more, but don't expect to be able to fit full suitcases in there.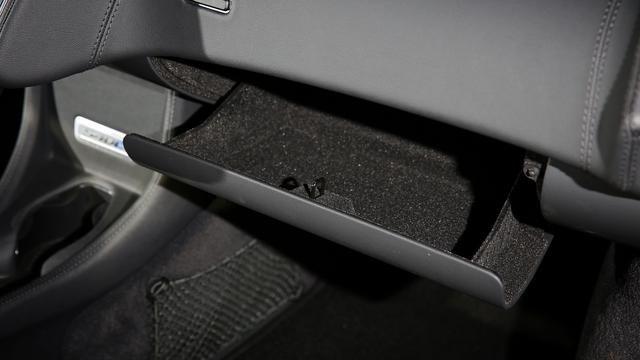 What's it like to drive?
Driving the 540C is a joy, as it's one of the most well-balanced and communicative sports cars on sale. The ride is firm, as you'd expect for a car of this type, but considering its performance potential it's remarkably civilised over bumps. When the road opens up, the steering is full of feel and weight and it'll whip between corners with astounding ease. Other McLarens in the range have more sophisticated suspension set-ups but you're unlikely to miss them unless you drive several models back-to-back, as the 540C feels planted yet playful. It's a lot of fun without being intimidating at speed.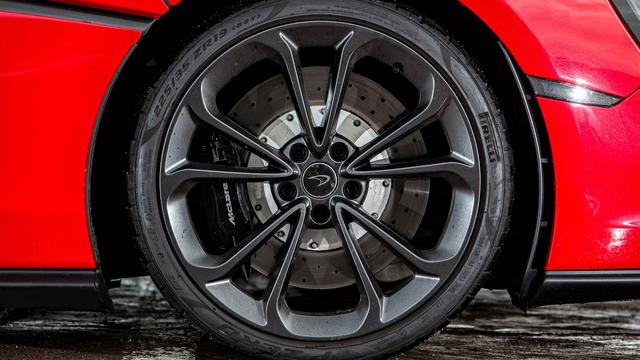 How powerful is it?
Behind the seats of the 540C is a twin-turbocharged 3.8-litre V8, which – as the name suggests – makes 540 horsepower. That's plenty in any car, let alone a lightweight sports car made largely from carbon fibre, and consequently the McLaren is a very, very rapid machine. Despite all that power, it's easy to drive around town, and the automatic gearbox is unobtrusive, quick to respond and silky smooth. Open it up and the delivery is constant and insistent and hammers on the speed from around 3500rpm. Sure, it's not quite a ludicrously powerful and frantic as other McLarens, but that's why it's cheaper. It doesn't have the multi-layered sound of the V10 found in Audi's R8, either, but it's still emits a pleasing roar as the horizon hurtles closer. Hit the brakes and the pedal travel is long and weighty enough to allow inch-perfect modulation, which should please those that take the 540C onto a circuit.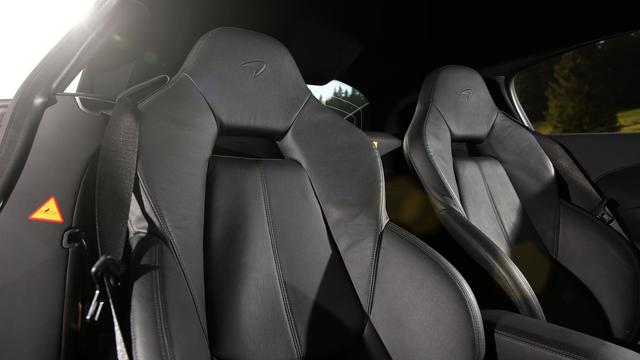 How much will it cost me?
Well, less than any other McLaren, but still a lot. The 540C is a good 20 grand less to buy than the 570S, but it's still well north of £100,000, and demands the kind of spending that would also get you a Porsche 911 Turbo or an Audi R8. Those rivals don't have the fun factor of the McLaren, even if they're a bit more sensible and usable every day. The 540C will give you better fuel economy than the Audi, although both return considerably less than the Porsche. The 540C won't be cheap to service and maintain, either, but we expect the McLaren to hold its value well compared to both the rivals mentioned, which could make it much easier on the wallet overall.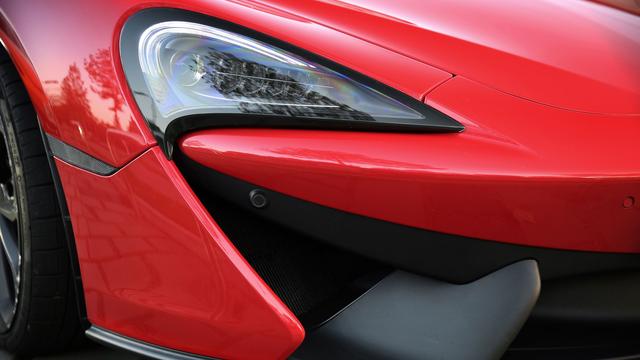 How reliable is it?
With McLaren selling such small volumes, it's difficult to get any meaningful reliability data on the firm's models. Early problems with electrical systems on the first cars seem, anecdotally, to have been ironed out, but it'll take time get a true picture of how dependable McLarens are.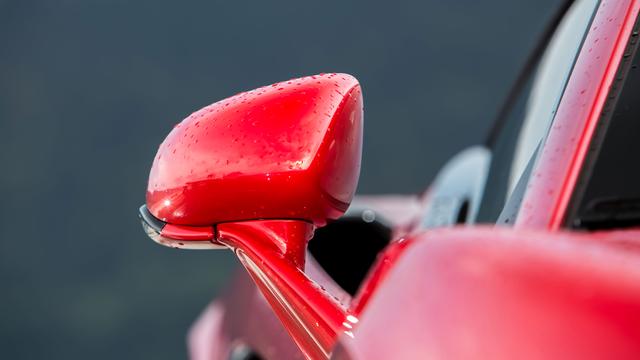 How safe is it?
The 540C is built in small numbers, which means it probably won't be crash tested by safety organisation Euro NCAP. However, the car is built around a very strong carbon fibre tub which should hold up well in a collision. It comes as standard with four airbags, but lacks any of the active safety features – such as automatic emergency braking – that some rivals boast.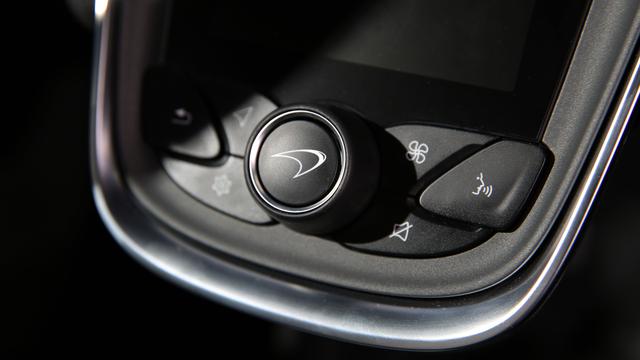 How much equipment do I get?
Quite often, sports cars are rather spartan in terms of equipment but the 540C is relatively well appointed; although having said that most premium hatchbacks come with more kit for considerably less money. The basics like sat-nav, DAB radio, Bluetooth and cruise control are included, but both seats and steering column are manually adjustable. Upgrades include a luxury pack, which gives you electric, headed sports seats, a Bowers & Wilkins sound system and some floor mats. You can also choose a rear parking camera and parking sensors, and carbon ceramic brake discs for extra performance.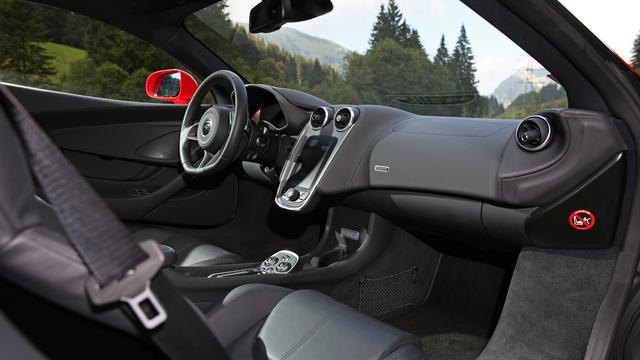 Why buy?
Because you want a sports car in which you can have a whale of a time, and at this price point the 540C is as fun as it gets. The Audi R8 sounds better, and would be slightly more comfortable to live with day-to-day – as would the Porsche 911 Turbo – but given an open road and time to enjoy behind the wheel, we'd pick the 540C every time.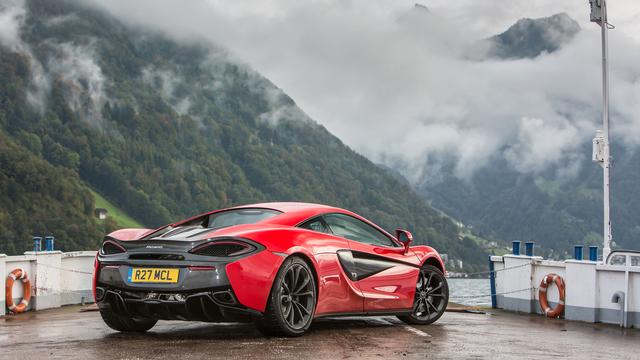 McLaren 540C Coupe (2015 - ) review
The 540C is McLaren's entry-level sports car, albeit one that still costs north of £100,000. It's got lots of power and lots of technology and offers a stout challenge to cars like the Audi R8.