Used Lotus Exige
With 40 used Lotus Exige cars available on Auto Trader, we have the largest range of cars for sale across the UK.
Used Lotus Exige cars in stock
Is the Lotus Exige a good car?
Read our expert review

Words by: Dan Trent

Additional words by: Auto Trader
"Raw, noisy and thrilling, the Lotus Exige makes any rival sports car – supercars included – feel a little bit boring and sanitised in comparison. That may not be everybody's cup of tea but in a world where everything is made easy for drivers it's nice to get in a car that makes you work for your thrills, the reward being a driving experience like no other. It's expensive and against the Porsches, Jaguars or others you could buy for equivalent money looks poorly equipped and practically compromised. But as a shot of espresso is to a frothy cappuccino it's a very different taste, and for real driving enthusiasts who drive hard on road and track alike a very special machine. Now in its swansong, the Final Edition reviewed here is a fine farewell for a much-loved sports car as Lotus looks to go electric."
Read the review by category
Running costs for a Lotus Exige
If the Elise from which it is derived is about delicacy and lightweight thrills the Exige is a more brutal, intense and expensive twist on the same formula. It's a very pricey car to buy upfront, the Cup 430 version nudging into six figures and not far off supercar money. And against that kind of pricetag the minimalist Lotus vibe is stretched to its limit, especially when you consider the quality of the rivals you could have for equivalent money. At this level purchase price is only one consideration, though, and retained value is a bigger consideration. If you can avoid the temptation to rack up lots of miles the Exige holds its money well, so depreciation is less of a concern than it might be with, say, a Jaguar F-Type or even a Porsche 911. In terms of daily running costs the Exige is built for performance, not efficiency, and will guzzle fuel if you're enjoying the performance on offer. But buyers will know what they're getting into and buying with their eyes open about the day to day costs.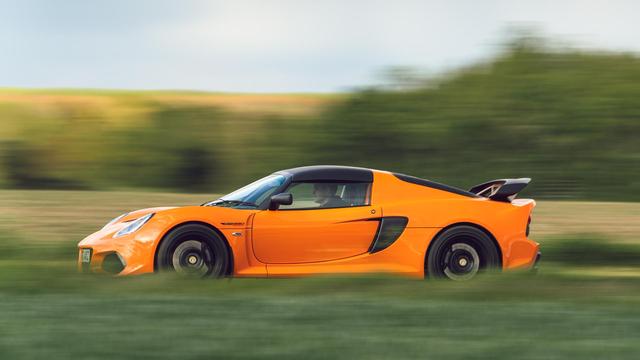 Reliability of a Lotus Exige
Lotus has come a long way from the 'lots of trouble, usually serious' jibes of years gone by. Its adoption of Toyota engines helps confidence in the general reliability, the engine and gearbox in the Exige adapted and modified by Lotus based on reliable foundations. Compared with more modern rivals the Exige is also a very simple car, meaning less likelihood of being stranded by a random computer glitch. If anything does go wrong the chances are you'll be able to fix it with a set of spanners, rather than plugging into a dealer's diagnostic system.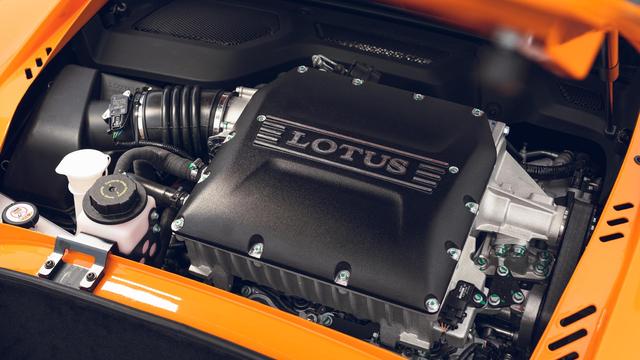 Safety for a Lotus Exige
No bones about it, the driver takes the responsibility for their safety in the Exige and it's down to you and not the computers to keep it right side up. That's how enthusiasts like it, though, and the lack of lane-keeping assistance and blindspot beepers is exactly what makes it such an exciting machine to drive. The lack of even power assistance to the steering means you feel any loss of grip through your fingertips rather than being alerted by a flashing light on the dash, which may seem alarming at first but soon becomes natural. There is at least ABS and Lotus's clever traction control can actually 'read' grip levels and react accordingly, which is hugely confidence inspiring, especially if you are pushing it to the limit on track.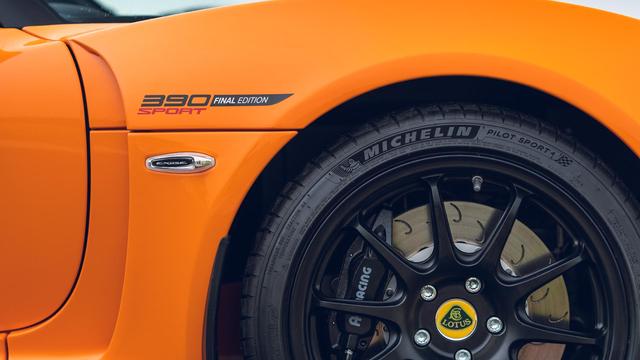 How comfortable is the Lotus Exige
If you want a relaxing, comfortable long-distance GT car look elsewhere. Just getting in and out of the Exige is a challenge, thanks to the huge box-section sills that make up the aluminium structure and make climbing aboard about as graceful as posting yourself into a letterbox. They also push driver and passenger into the centre of the car, meaning it's an intimate space to share with another person and a bit of a squeeze for bigger-boned occupants. At parking speeds the steering is heavy enough through the tiny wheel to lift you out of your seat with the effort and it's a noisy place for racking up the miles. Sounds like hell? Maybe for some. But the return on this investment is an incredibly vivid driving experience that makes pretty much any other sports car feel boring in comparison. You get out what you put in with the Exige, and if you're a keen driver and willing to apply yourself to what you're doing the rewards are considerable. There is no fancy adaptive suspension but because the Exige is so light Lotus can use relatively soft springs without compromising the precision keen drivers crave. The dinkier Elise is probably the better car if you're doing more road driving, but if you want a taste of a track car you can enjoy on both circuit and twisty road alike the Exige takes the Lotus experience to another level. Think of it as a four-wheeled superbike rather than a car and you'll have a sense of what it's about.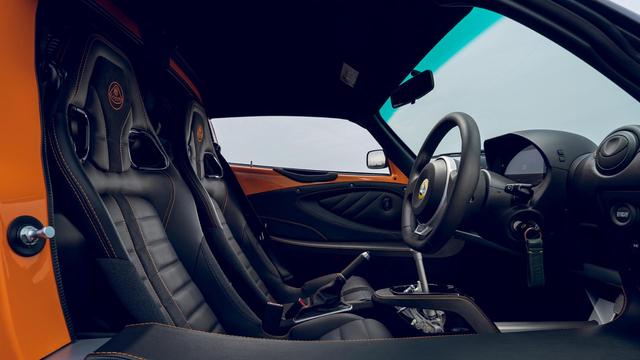 Features of the Lotus Exige
There are three main levels to the Exige range, mainly related to increasing amounts of performance and track-optimised focus. Relatively speaking the Sport 390 is the most road-optimised, though cruise control, air-conditioning, carpets, floor mats and even additional sound deadening are still cost options. You do at least get a new digital dash display, which changes according to which driving mode you have selected. As well as more power the Sport 420 gets fancier seats and a range of options for circuit driving, including fire extinguisher system and additional carbon fibre aero parts. By the time you reach the range-topping Cup 430 more of the optional upgrades are standard, along with special Alcantara trimmed seats. The Final Edition cars get decals celebrating their special status and a build plaque inside to confirm it.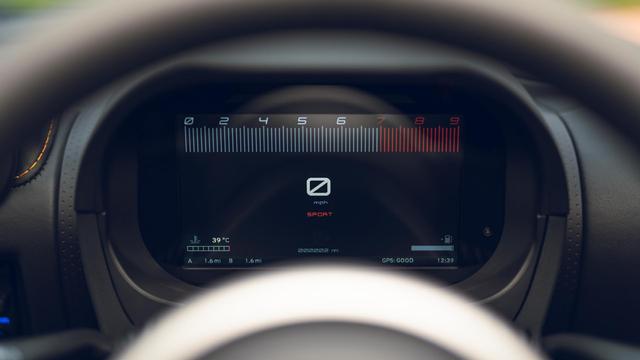 Power for a Lotus Exige
There is nothing subtle about the power in the Lotus Exige, the supercharged Toyota V6 developing a thumping 390 horsepower even in its most modest trim. That's enough as it stands but in a car that weighs less than a Fiesta ST it's nothing less than brutal, 0-62mph coming up in just 3.8 seconds on its way to a limited 172mph top speed. The latter may seem some way off the 200mph benchmark for entry to the supercar club but the Exige is as much built for the corners as it is the straights, with huge reserves of grip and incredibly precise handling that lets you drive it to the limit with total confidence. At low revs you could be forgiven for thinking the engine sounds a little tame but stick with it, let the rev counter pass 4,000rpm or so and a totally different character is unleashed as all hell breaks loose. This is actually quite useful, given you can drive quietly through the villages and save the noise and drama for the backroads where you won't be disturbing anyone.