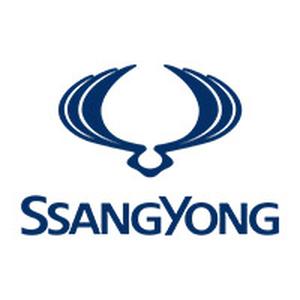 SsangYong Korando E-Motion lease deals
Lease a Ssangyong Korando e-motion for an all-electric SUV that perfectly blends functionality and power in a straightforward family-oriented design. Its WLTP-certified electric range of 211 miles provides great coverage for both daily commutes and longer weekend trips. The SUV's rapid charging capability, reaching up to 100kW, minimises idle time, ensuring you're always ready to go. Beyond its performance, the Korando e-motion boasts a generous 551-litre boot space, outdoing many rivals in terms of capacity. The ride is smooth and nearly silent, enhancing the pleasure of every trip. Powered by a 61.5kWh battery, the SUV ensures dependable and efficient energy use. When you lease over a 2-5 year period, you can enjoy peace of mind with the 7-year warranty. Discover a more spacious, quieter, and efficient driving experience with the Ssangyong Korando e-motion. If you're looking to drive an electric family SUV without any hassle, our Ssangyong Korando e-motion lease deals are the perfect option. Once your finance application is successful, we'll arrange delivery of the vehicle and you'll simply pay affordable fixed monthly rental payments with no hidden costs or fees. You can choose to pay a lower initial rental payment for your lease, making it easier to access a new car rather than saving up a lump sum. Explore our Ssangyong Korando e-motion leasing offers below and order online at Auto Trader, Britain's biggest matchmaker....
We're showing the cheapest price for each car. Edit your terms to personalise results.