Feature
Ford celebrates Transit Day
Ford welcomes Transit owners to its Dunton campus to celebrate the many and varied ways owners use their vans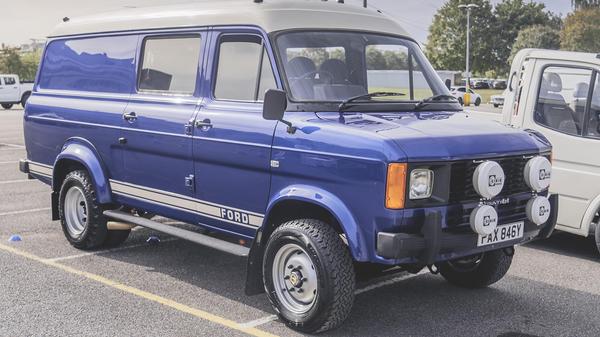 Words by: Dan Trent
Published on 3 October 2023 | 0 min read
The timeless 'backbone of Britain' tagline Ford once used to advertise
the Transit
rings true to this day,
the Custom
still the biggest selling vehicle of any type in the UK while
electrified versions of its big brother
push ahead with a more sustainable vision of the model's future direction. To celebrate Ford held the first Transit Day at its UK headquarters in Dunton, in the hope it can become a regular fixture in the calendar ahead of the vehicle's 60th birthday in 2025. And we went along with our own Transit Custom, bought by your correspondent as a family vehicle a couple of years back and
covered in a series of long-term updates here
.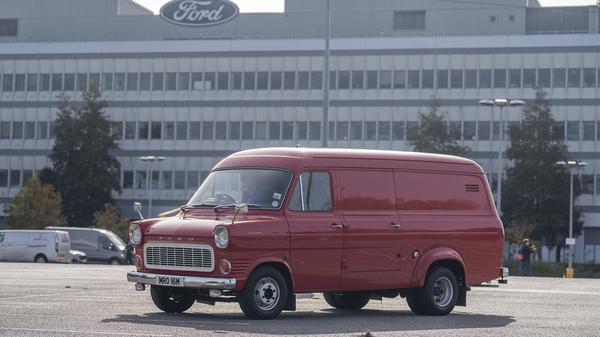 The Changing Face Of Transit Drivers
While typically considered a commercial vehicle, leisure users are an increasingly important market for vans, be they for conversions into campers or simply as spacious vehicles ideal for supporting families in whatever weekend activities they may enjoy. Because while SUV has become shorthand for the 4x4s and crossovers dominating the mainstream passenger car market we all know the people who need a sports utility vehicle in the literal sense tend to drive vans.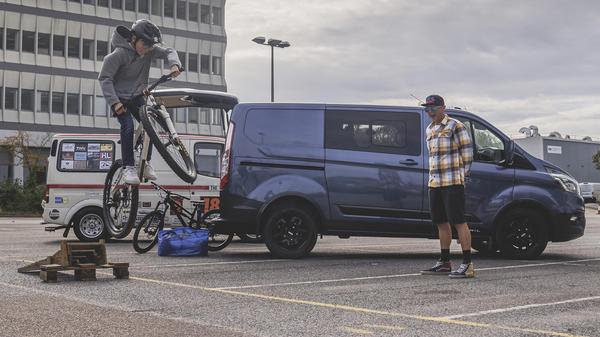 The Transit's core user base remains the traders, businesses and fleets that have depended on its no-nonsense dependability for over half a century now, many examples of which were on display to underline this vital role the Transit still plays in working life in all sectors.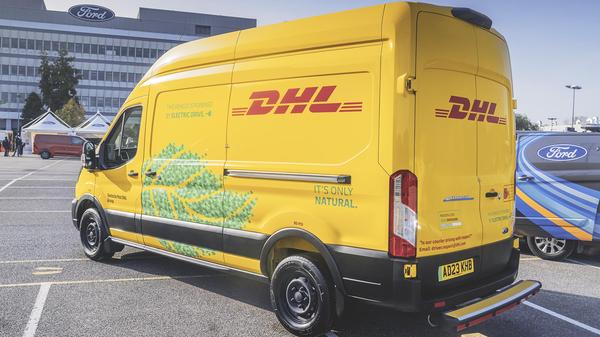 A Transit For Every Need
Led by a convoy of Transits of all ages, shapes and sizes rallied by ex-Ford worker Peter Lee of the Transit Van Club, owners assembled at Dunton to compare ownership stories and look at the many and varied ways they're used for both business and pleasure. As Lee reflected in his introductory words, many early Transits were driven into the ground by hard-working owners who treated them as little more than 'wheelbarrows' in his words, making the presence of some carefully preserved examples of first-gen models especially evocative.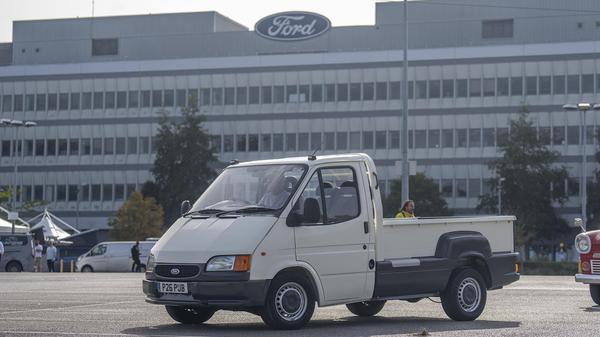 All generations were on display in a diverse range of bodystyles and configurations, all the way up to the next-generation Custom for fans to check over ahead of its pending launch into the market. The team from Ford Pro were also on hand to show how the firm doesn't just sell vans, it also offers entire packages bundling leasing, servicing and more for fleets big and small. Keeping everyone going were food and refreshments ranging from fish & chips to ice creams and coffees, all served (naturally enough) from businesses running Transits adapted for just that purpose.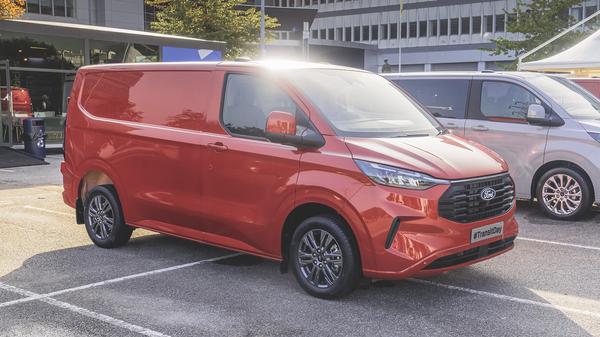 Test drives around the Dunton campus in the E-Transit and the opportunity to rub shoulders with the people from Ford who build, develop and sell the Transit also underlined the shared passion from all involved, a lucky few even getting a ride to remember in the all-electric 1,400 horsepower Supervan 4.2 on the adjacent test track.
Impressive stuff for a test event, and one enjoyed by all lucky enough to attend. Watch this space for news of future Transit Days as well, Ford promising they will only get bigger and better from here.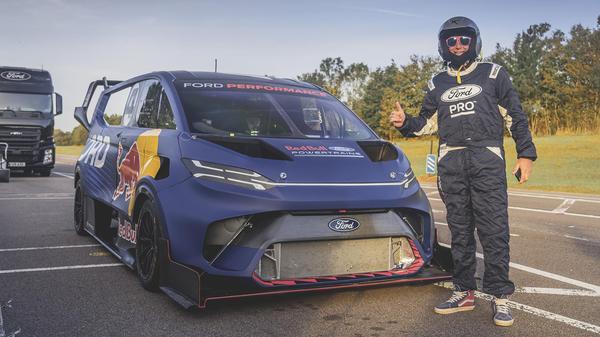 Ford Transit Day 2023 - gallery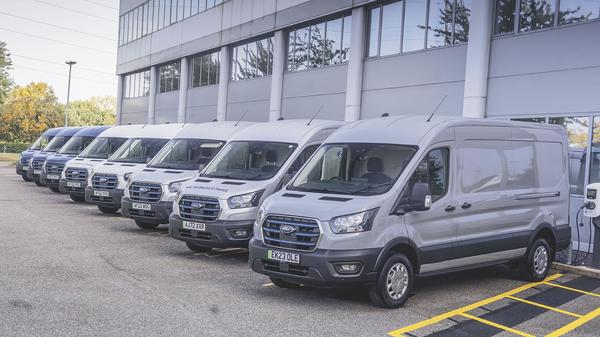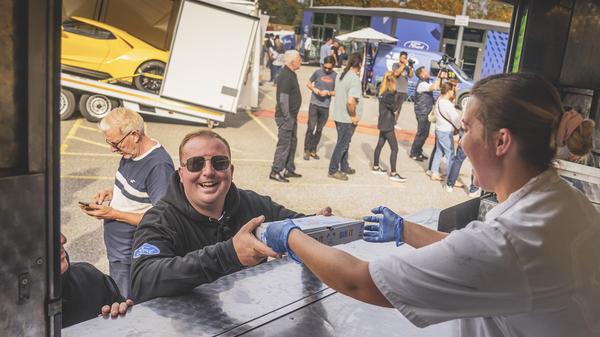 Ford Transit Day 2023 - gallery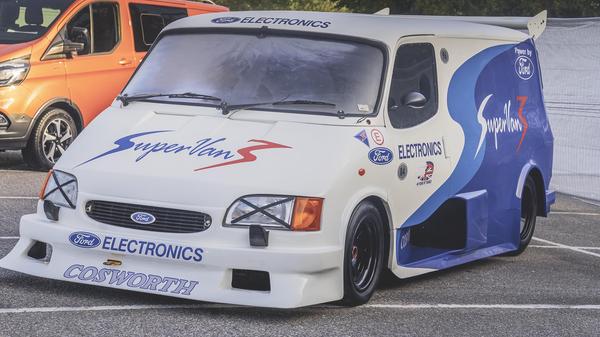 Ford Transit Day 2023 - gallery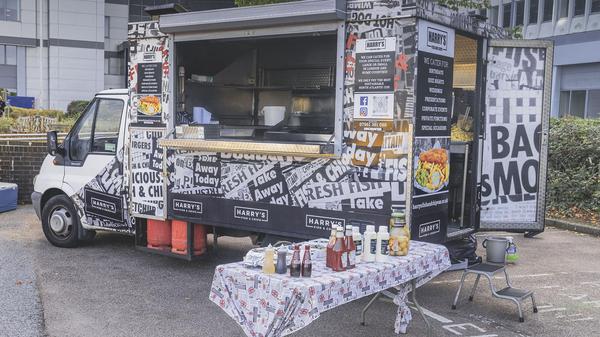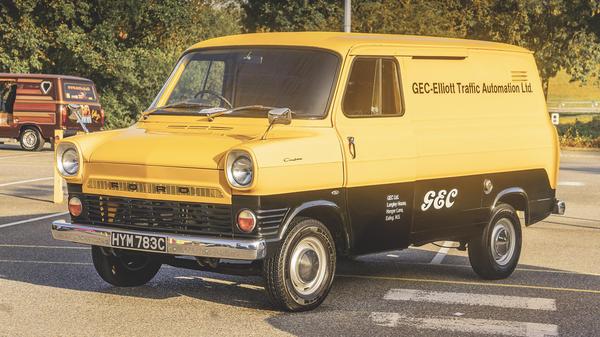 Ford Transit Day 2023 - gallery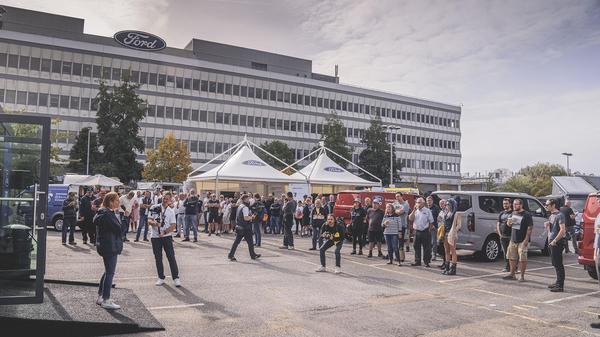 Ford Transit Day 2023 - gallery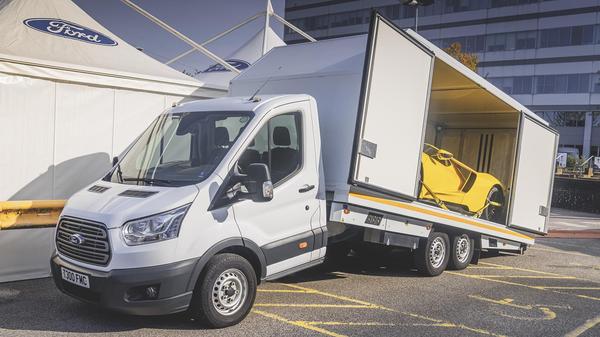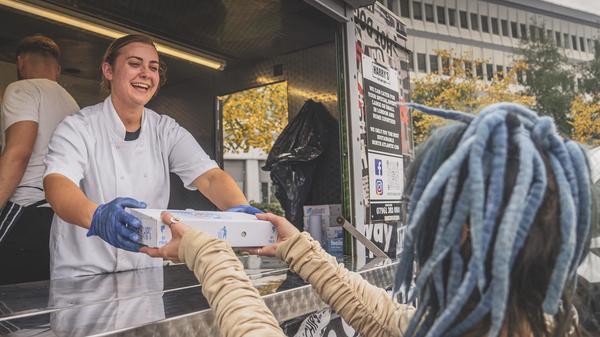 Ford Transit Day 2023 - gallery