Pre-haggled prices
Manufacturer warranty
Flexible finance options
We've pre-haggled prices for you
There's no need to negotiate. Find the van you want, it'll have the dealer's discount displayed. Simple.
View deals now
Save an average of
23%
off the recommended retail price on new vans*
*The average percentage saving for new vans advertised with a discount from 10/12/19 to 10/06/20. Discount for individual vehicles will vary.
Not sure what you can afford?
Most new vans are available to buy on finance. Work out how much you can afford every month with our handy finance calculator.
How much can I afford?
Find a van that suits you
Find deals on popular models
New vans come with great benefits
Manufacturer warranty
New vans come with full manufacturer warranty, so in the unlikely event anything goes wrong – you're covered.
Flexible finance options
Most new vans are available to buy on finance, to help you break your costs down into affordable monthly payments.
Latest technology
New vans come equipped with the latest technology and fuel efficiency systems, to help you keep costs down in the long run.
Need a second opinion?
Check out the latest van reviews from our team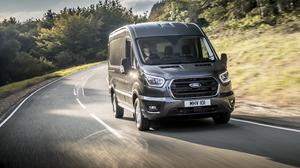 Ford Transit Panel Van (2021 -) review
For many the Ford Transit is the definitive van in the UK, having been around in various forms since the 1960s. In many ways, even after all this time,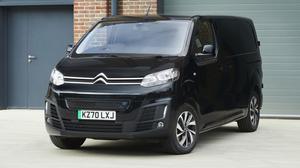 Citroen e-Dispatch Panel Van (2020 - ) review
Easy to drive, well-equipped and sensibly-sized the Citroën e-Dispatch is well suited to urban operators looking to make the switch to electric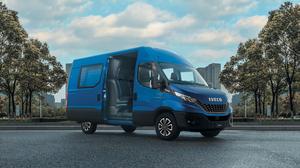 Iveco Daily Panel Van (2014 - 2019) review
Iveco's brand might be more commonly seen on the front of big trucks and lorries, but the Daily is an established name in the large van sector.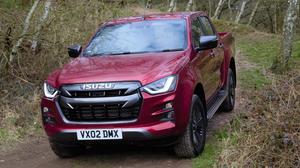 Isuzu D-Max Pickup (2020 - ) review
The new Isuzu D-Max retains the toughness that has endeared to many in the commercial world with enough toys and refinement to win over lifestyle users
Celebrating over 40 years in the industry
Since 1977, we've helped millions of people find their perfect van. Together with manufacturers and retailers, we constantly strive to make van-buying easier.
Auto Trader Trustpilot rating: Excellent
4.7/5
Score is based on 61,809 reviews
Auto Trader Classified Advert
Auto Trader
Classified advert listing on Auto Trader
About Auto Trader