Find a van that suits you
Free history checks
Every van has had a free basic history check. We'll never advertise a van that's recorded as stolen, scrapped or written off beyond repair.
Sellers you can trust
Read dealer reviews from like-minded buyers so you can feel confident you're buying from someone you trust.
See dealer reviews
Top picks from the experts
5 Best catering vans
Whatever it is you decide to do, it's important to choose a van that's sturdy and spacious. To help make things a little easier, we have rounded up some of the top five catering vans on the market.
10 Best value Euro 6 vans
Since 2015, any van sold within the European Union must meet the Euro 6 emissions standards. Here are the best value Euro 6 models to consider.
Find deals on popular models
Need a second opinion?
Check out the latest van reviews from our team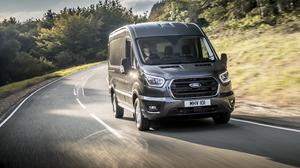 Ford Transit Panel Van (2021 -) review
For many the Ford Transit is the definitive van in the UK, having been around in various forms since the 1960s. In many ways, even after all this time,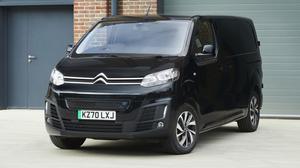 Citroen e-Dispatch Panel Van (2020 - ) review
Easy to drive, well-equipped and sensibly-sized the Citroën e-Dispatch is well suited to urban operators looking to make the switch to electric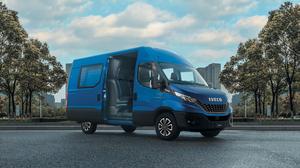 Iveco Daily Panel Van (2014 - 2019) review
Iveco's brand might be more commonly seen on the front of big trucks and lorries, but the Daily is an established name in the large van sector.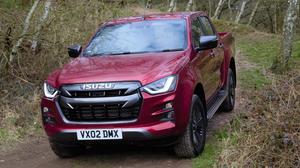 Isuzu D-Max Pickup (2020 - ) review
The new Isuzu D-Max retains the toughness that has endeared to many in the commercial world with enough toys and refinement to win over lifestyle users
Used van experts since before the internet
For over 40 years we've helped millions of people find used vans for sale. From life as a used van magazine, to the UK's largest digital automotive marketplace, we evolve to make van-buying easier.
Auto Trader Trustpilot rating: Excellent
4.7/5
Score is based on 61,809 reviews
Auto Trader Classified Advert
Auto Trader
Classified advert listing on Auto Trader
About Auto Trader