Is an electric van right for me?
Owning an electric van will result in some lifestyle changes. They may be minor, they may be for the better, but knowing exactly what to expect means you'll be even more confident when you come to buy your first electric van.
Taking long distance trips
If you are worried about 'range anxiety' (the fear an electric van will run out of charge and leave you stranded) then you'll be pleased to hear the battery range of vans is increasing all the time. You can learn more about electric vans range in our guide.
Learn more
Charging at home and on the go
Cutting the petrol station from your routine is one of the biggest changes you'll face when you go electric.
Learn more
Replacing an electric van battery
Electric van batteries are more resilient than ever and, contrary to popular belief, you don't have to lease them separately anymore.
We tackle the major electric van battery myths here.
Learn more
Need a second opinion?
Check out the latest electric van reviews from our team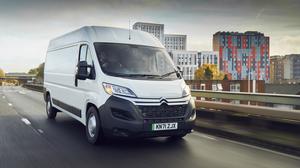 Citroen Relay Electric Panel Van (2022 - ) review
A very familiar looking large van goes electric with a system that feels, and looks, as though it has been shoehorned in.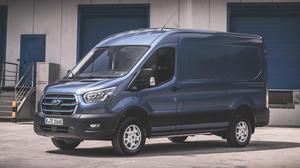 Ford E-Transit Panel Van HGV (2022 - ) review
Aggressively priced and with performance and payload to humble rivals, the E-Transit is set to continue Ford's dominance of the van market into the electric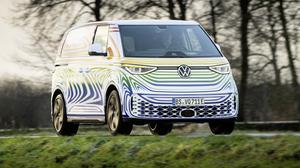 Volkswagen VW ID. Buzz panel van (2022 - ) review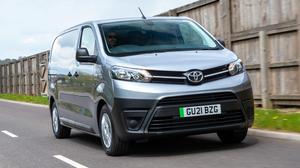 Toyota Proace Electric Panel Van (2021 - ) review
Strong performance and decent range help offset the extra cost of going electric in the Toyota Proace
Celebrating over 40 years in the industry
Since 1977, we've helped millions of people find their perfect van. Together with manufacturers and retailers, we constantly strive to make van-buying easier.
Auto Trader Trustpilot rating: Excellent
4.7/5
Score is based on 73,966 reviews
Auto Trader Classified Advert
Auto Trader
Classified advert listing on Auto Trader
About Auto Trader