News
Electric vans myth buster
Making the switch to an electric van doesn't need to be scary, as our myth buster reveals!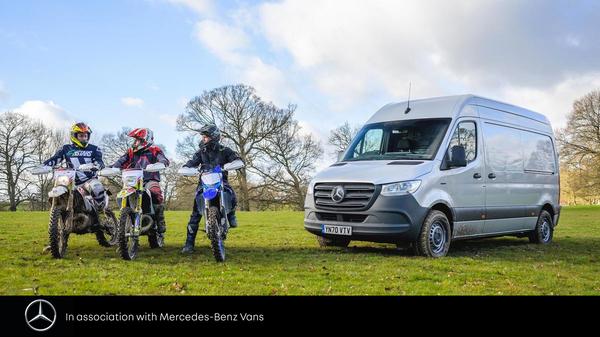 Sponsored article in association with Mercedes-Benz Vans
Searching for, and choosing, your next van can be both an exciting and daunting prospect. Which brand and model is right for your business, which size suits for your products and which powertrain matches your daily needs? As more drivers start to research their van choice, interest around electric vans is growing. Two in three consumers (63%) say they will look to buy either a pure electric or hybrid van in the next five years, according to a recent Auto Trader survey. In part this is driven by cities such as London, Manchester and Birmingham introducing low-emission zones, which charge drivers of internal combustion engine vans to enter, or ban them altogether. In part it's about future-proofing the business against the approaching 2030 ban on new petrol and diesel vehicles being sold in the UK. And, in part, it's about the laudable desire of many companies to build up sustainable brands with small carbon footprints and low emissions, which minimise any negative impact on the environment. The increase in searches for electric vans also mirrors the rise in female van drivers in the UK. According to the BBC Radio4 podcast, Costing the Earth, female consumers are keener than male consumers on going green with their purchases, including vehicles. A significant 32% of all van drivers in the UK are now female, as more women than ever look for flexible careers from home that allow them to combine parenthood and an entrepreneurial spirit. Interestingly, the pandemic has increased that sense of finding the best work-life balance among both men and women. Covid-19 has reinforced the sense that time is precious, and now is the time to switch from an office-based career as an employee to working for yourself, doing what you love. Add to that, the rise in outdoor leisure pursuits like cycling, paddle-boarding and camping, and the van has become an even more sought-after commodity, with its ability to carry lots of kit around for staycations. To that end Auto Trader data shows that 40% of van owners use their van for personal activities outside of the business.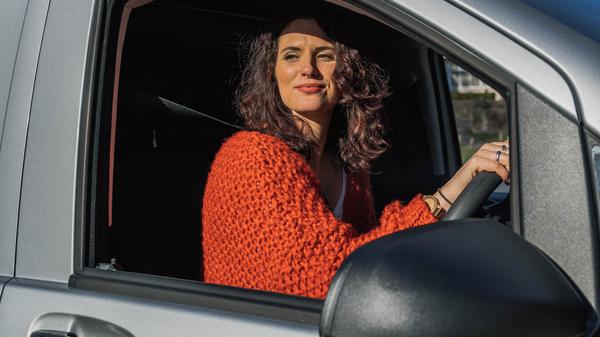 Not as costly as you'd think
It's important, then, to bust the myths and common misconceptions around electric van ownership, to encourage all the pent-up interest and curiosity among regular drivers around electric vans, and support users as they try to separate fact and fiction around EVs. It really does seem like the majority of consumers want to take the leap, but are concerned about cost, charging, range and how easy it really will be to live with.
First of all, cost. This is probably the biggest myth that needs busting around electric vans - a staggering 43% of SME owners said that running costs were the main reason they wouldn't buy a hybrid or electric van right now. Yet running costs of electric vans are far lower than those associated with petrol or diesel vans, with no congestion charge in London or charge to enter other cities' low-emissions zones, no road tax (VED) to pay and very low costs to recharge compared with refuelling at the pumps. Indeed, if you have an off-peak tariff at home and charge overnight, you could be looking at 3p per mile to run the van as opposed to 12p per mile to run the equivalent diesel van. In fact, Tesla reported recently that domestic electricity can be seven times cheaper than paying for fuel at the pumps. It's true that the purchase price of an electric van can look more off-putting than an equivalent petrol or diesel one but government grants of up got £6,000 help with that, and plenty of offers from brands now include free home-charging points and installation, which is a big saving of hundreds of pounds.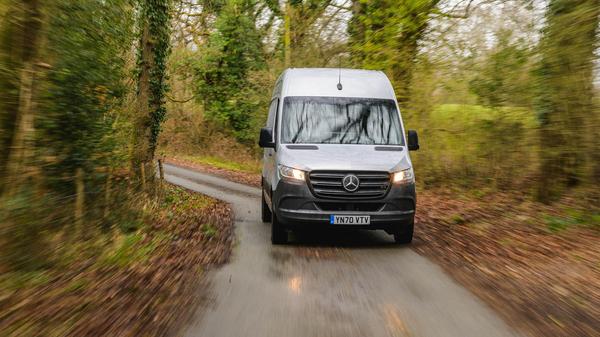 No need for range anxiety
Next up is range. People recite anxious stories around inching home on one mile of charge or never having enough charge in the battery to go about everyday life. However, those worries tend to arise because people compare 90 miles of electric range with the 300-400 miles of range they are used to getting from a tank of diesel, without looking at how much range they actually use on a daily basis. Most daily business distances are under 90 miles, so an electric van is fine. Drivers simply have to get into the habit of plugging the van in when they get home, or back to the office. You can either trickle charge the van throughout the day - at lunch, or while doing the paperwork, say - or overnight, when most people can also take advantage of the grid's off-peak tariffs. In addition to all this, the sort of journeys most van owners do - in urban areas, in stop-start traffic - are perfect for adding to the range through regenerative braking, which recoups energy each time you lift off the throttle pedal.
Then there's charging. Consumers who have no experience of electric cars or vans understandably find the whole idea of charging a headache. When to do it, how often to do it, is it tricky to understand and get to grips with… The answer is it's no more tricky or difficult to work out than using a petrol pump for the first time. In fact, it's easier, as mostly you'll be doing it in the privacy of your own driveway or company car park, without the stress of queuing motorists behind you. It really is as simple as plugging the kettle in at home.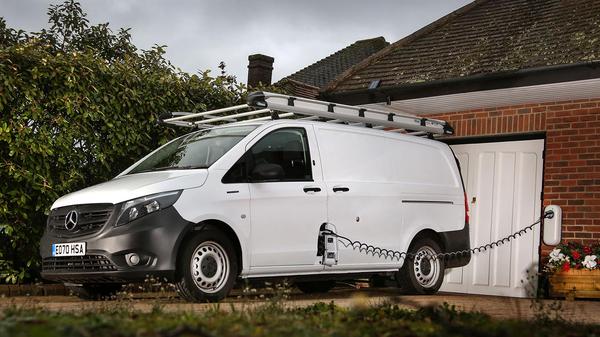 Convenience factors
Electric vans come with a charging lead, with a plug at each end. One end goes in the van, beneath a flap that looks like a fuel flap, and the other end plugs into your charging point. Many brands offer handily long charging leads so you don't even have to worry about inching the van right up against the wall. You can charge electric vehicles on standard home-charging points, which can take seven or eight hours (perfect for overnight), fast public or home charging points, or super-fast public charging points, which can do the whole thing in was little as half an hour, while you grab lunch. Many vans from premium brands also offer the chance or pre-heat the cabin via an owner app while it charges in the morning, which means you don't waste charge heating it up when it's not plugged in.
So it's worth doing your homework on electric vans to get past some of the myths, because we've yet to hear from electric van owners who made the switch and regretted it. The benefits are clear to see, both for businesses and the environment, and electric vans are undoubtedly far easier to live with than people first think. Put it this way - electric van ownership is a bit like joggingshe thought of it is a hassle and no one is ever raring to go, but my god, everyone is glad they did it afterwards.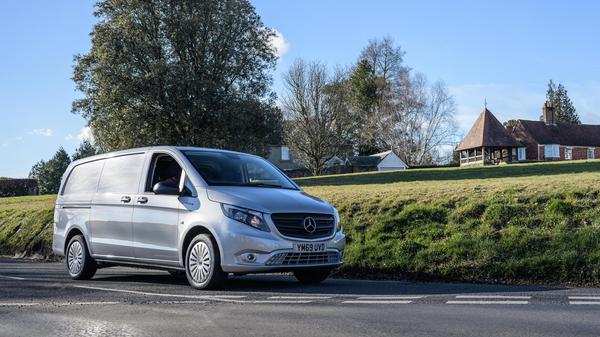 More about electric vans