Startin Honda (Worcester)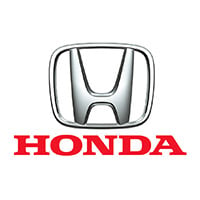 Startin Honda (Worcester)
May we take this opportunity to welcome you to a Startin Garage? Startin Group was established back in 1840 by Thomas Startin in Birmingham. It was owned by the Startin family until 1987 when the directors of the company organised a management buyout from the last living member of the Startin family. Startin " Where peace of mind comes as standard."
Customer Reviews (3)
Good main dealer

Decent straight forward great car great deal

Reply from Startin Honda (Worcester)

on 15 Sep 17

Thank you for your review. <3

Brilliant

Excellent first rate service. Did everything we asked exactly on time. Carl the salesman was very helpful.

Reply from Startin Honda (Worcester)

on 15 Sep 17

Thank you for the review. Looking forward to seeing you at your next service.

worse sat nav ever, looks good but isnt,

i had to wait for sales to become available, but was able to look at forecourt vehicles. the actual sales proces was quite complicated, 3 people dealing with it, 4 visits. i have been very disappointed with the honda sat nav in the crv compared to the last one (it is my 3rd) and it has caused a lot of mileage problems, i shall probably do a written complaint, i probably wouldnt buy another crv from here because of it, or perhaps anywhere, it is a garmin, unlike previous crvs. there wasnt even a cupholder in the new car, and when i asked for it to be replaced it didnt fit, also one rearview mirror light doesnt work and it didnt get fixed when i asked. . the sat nav problem would put me off using startin honda again and i may buy an audi next time instead. after 9 years of being a good, reliable and regular customer, that is a little sad. if you could replace the sat nav i would appreciate it with something that even resembles good direction and routing. the aha prog doesnt open!

Reply from Startin Honda (Worcester)

on 15 Sep 17

Really sorry that the Sat Nav isn't winning us a positive review. Honda UK choose the technology based on customer feedback. Startin Honda can't effect this so we feel a little sad that we get the poor review. We hope you have since got to grips with it. We'd love to hear how you're getting on and we can feedback any comments to Honda UK product development on your behalf. Happy Motoring from all at Startin Honda.