Johnsons Alfa Romeo Swindon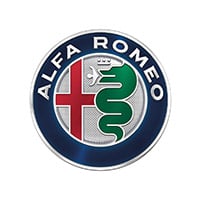 Come and visit us today and experience for yourself our excellent facilities MAIN DEALER !!
Customer Reviews (10)
Car Bought Blind

Amazing Service. Top car exactly what I expected. Thank-you Paul.

Very helpful and excellent service

Excellent service, very helpful throughout. Took me through the car sales process step by step, keeping me informed at each stage. Very pleased with the outcome and my new car.

An easy purchase

Bought a Kia from THWhite and, though they are not a Kia dealer, they were very helpful

Great customer service!

I was looking for a used Jeep Renegade. I had had great experience with Westover Jeep in Christchurch a year before, bought a Cherokee from them but 60miles away from where I live. I decided to go into the Reading Jeep dealer first. After looking at all the stock (on my own and in the rain, having been ignored by the staff) I went back into the showroom, the salesman ignored me until another couple came in then briefly asked me what I wanted, I told him I wanted a second hand Renegade and I wanted to go through the price list and mileage (bearing in mind I had just looked at the stock and not all of it was priced) He told me to go look at the website then turned to the couple; I left in disgust. I decided to go to TH White in Swindon. Totally different experience. I was met by a receptionist who took me directly a salesman. We discussed what I wanted, he showed me the list (mileage, price etc), organized a test drive, we negotiated, 3 days later I picked up my Renegade!

Excellent service and would recommend.

Having recently bought an Alfa Romeo Mito from TH White ltd. Alfa Romeo and Jeep dealership, Swindon. The service was excellent our sales person was very attentive and did not rush us with important decisions. We were taken on a good route for a test run . Many thanks and well done ,good service.