JCT600 Volkswagen Wakefield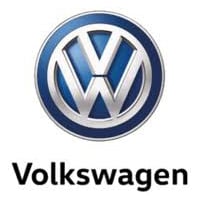 Follow us on Facebook @Volkswagen Wakefield and on instagram @vw_wakefield for the latest offers.
JCT600 Volkswagen Wakefield
"JCT600 has represented Volkswagen Wakefield since 1987. The showroom displays 10 new cars, including the popular Golf and Polo models, as well as up to 65 approved used Volkswagens. We are open every day of the week, so you are able to call in at your convenience. We are easily accessible from the M1, JCT 40, just two minutes on the main road into Wakefield City Centre. All of our vehicles have been through thorough checks as part of the Das Welt Auto used car program, to ensure each vehicle is in peak condition and you can drive away with complete peace of mind."
Customer Reviews (4)
Excellent Service

A seamless service. I had no problems whatsoever using JCT600, Wakefield. The sales team looked after me at every stage of the sale, it was quick, easy to understand and an enjoyable experience. Should have done it this way in the past.

Excellent Service All Round!

Excellent service & made sure I received a good deal that was to my satisfaction. Extremely professional, very polite & friendly. Always made me feel important & made sure everything went according to plan.

Painless way to part with cash!

The car was presented well. The salesman was very helpful The PX deal was just what I expected. I'm a happy buyer.

Do not buy a used car for Jct600 Wakefield

Sold a 1 year old car from Jct600 Wakefield to discover crash damage to near side after problem with window mechanism of the car,warranty work not covered at local VW dealer. Vw Wakefield didn't see the problem after local dealer and vw see the problem. I wouldn't trust JCT600 Wakefield as far as could throw them regarding used-approved vw cars. Do not buy used vw from Jct600 Wakefield