Cars2 Hyundai Wakefield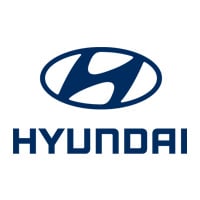 Customer Reviews (7)
Not happy customer

Arranged courtesy car whilst in for service only to receive a call from them the evening before saying one wasn't available. Left them a little test, I reduced the pressure in my spare tyre, they failed to spot that. Although the car was washed externally it wasn't vacuumed as promised neither. Attitude of the service advisor couldn't care less. Now an ex-customer

Avoid unless you want a distressing experience

The worst car buying experience I have ever had with Cars2Wakefied Hyundai. Ordered an automatic i20 because of physical health problems caused by previous manual i20. Explicitly assured by salesmen that it would arrive within a week. Discovered later car hadn't even docked at port by that time. Requested money back from £750 deposit as the car didn't arrive on time, I was told I would have to wait a month before complaints manager returned from furlough to get a response. Never received a response from complaints manager and was told a month later that the deposit would not be returned as I had left a negative review online. Highlights that the only feedback they wish to have is positive and anything else is ignored and not taken on board. Poor practice and will never buy a Hyundai or go to Cars2Wakefield Hyundai again. Avoid unless you want to go through a significant amount of mental distress along with losing money.

Aggressive sales technique

Make sure you look at the worth of the vehicle before you buy with this company. Very aggressive sales technique, they'll apply maxmum pressure to buy on the day. I managed to get £3,000 off their finance plan price but afterwards realised they'd still overcharged me £1,200 based on the same car's listing on their website. I also asked for a car with Bluetooth and only realised after the sale that this was not what they'd sold me. Very frustrating!

Fantastic!

Just purchased my first vehicle from Az at Cars2 Hyundai Wakefield. He listened to what I was looking for and helped me choose the right car for me. I would and already have recommend him to people I know. I will be a return customer, for sure!

My complaints have now been resolved

Further to my earlier review I am happy to report that the Cars 2 Operations Director has taken the time to meet with me to discuss the various problems that I have experienced throughout the process of purchasing my new car. He has now satisfactorily resolved all of the issues and offered further recompense for the problems I have encountered. He was also happy to take on board a number of learning opportunities, and has undertaken to review and improve the internal procedures to minimise the chances of similar problems arising in future, including keeping an eye on company review sites (such as AutoTrader). This will enable his staff to be more proactive in identifying and resolving issues for customers. I would like to thank the Operations Director for taking the time to get involved with my complaint, and for the quick resolution of the various issues.