Cars2 Hyundai Wakefield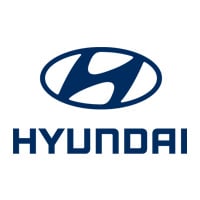 Customer Reviews (5)
Aggressive sales technique

Make sure you look at the worth of the vehicle before you buy with this company. Very aggressive sales technique, they'll apply maxmum pressure to buy on the day. I managed to get £3,000 off their finance plan price but afterwards realised they'd still overcharged me £1,200 based on the same car's listing on their website. I also asked for a car with Bluetooth and only realised after the sale that this was not what they'd sold me. Very frustrating!

Fantastic!

Just purchased my first vehicle from Az at Cars2 Hyundai Wakefield. He listened to what I was looking for and helped me choose the right car for me. I would and already have recommend him to people I know. I will be a return customer, for sure!

My complaints have now been resolved

Further to my earlier review I am happy to report that the Cars 2 Operations Director has taken the time to meet with me to discuss the various problems that I have experienced throughout the process of purchasing my new car. He has now satisfactorily resolved all of the issues and offered further recompense for the problems I have encountered. He was also happy to take on board a number of learning opportunities, and has undertaken to review and improve the internal procedures to minimise the chances of similar problems arising in future, including keeping an eye on company review sites (such as AutoTrader). This will enable his staff to be more proactive in identifying and resolving issues for customers. I would like to thank the Operations Director for taking the time to get involved with my complaint, and for the quick resolution of the various issues.

Great experience

Great service, found and saw my car online called them up, chose to reserve the car online, I explained o was coming from London so they had the car ready for me to cone view and drive away there and then, so easy and helpful

must try harder

over you like a rash to buy a car but once signed up no communication This entire car buying experience has been a complete disappointment, very frustrating - dreadful "commitment to any level of service"– Scant communication (only contacting me when pushed i.e. cancelling the order), Numerous failed delivery dates never contacted me about the ​failure of the delivery dates I have been continually chasing up delivery/progress An extremely long process for a relatively "standard car" i.e. not a specific factory order to my spec!! start of November to end of March !!! (Nearly 5 months !!!) HAND OVER WENT WELL THOUGH

Reply from Cars2 Hyundai Wakefield

on 17 Aug 18

Hi Kevin, please accept our apologies for the delay with your new car. The Kona is a brand new model built in Korea and had some production delays, which were out of our control. We hope you enjoy your new car and thankyou for your business.