Barnard And Brough Limited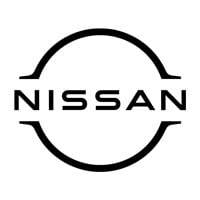 Barnard And Brough Limited
At St Leonards Motors, we have a vast range of New and Used vehicles offers for you to decide from at any of our dealerships. Boasting over 50 years trading experience, the St Leonards Motors team are fully equipped to assist you in choosing your perfect car that will suit all of your requirements., Ensuring your car is running perfectly is our main concern when you visit St Leonards Motors. Our team of manufacturer-trained technicians ensure that your car is running at its optimum and work with cutting-edge diagnostic and repair equipment to make sure that your car is off the road for as little time as possible meaning that you can drive away full of confidence., As one of the leading car dealers across Sussex and Kent, everyone at St Leonards Motors prides themselves on the excellent customer service we offer. Whether your buying your dream vehicle or getting a service, all of our staff are on hand to make the process as quick and simple as possible
Services offered
Used Vehicle Sales
New Vehicle Sales
Parts
MOT
Servicing
Alarms
Insurance
Warranty
Finance
Accessories
Fleet
Rental
Vehicles Wanted
Motability
Part Exchange
Delivery
Body Shop
Customer Reviews (1)
This has been going on for too long now

Had trouble with my car over a mouth ago And it still hasn't been sorted Sent email after email and I get no reply's It's like they think Iam going to go away When I bought the car the dealership were really nice to your face The minute you have any problems they don't want to know The warranty you might as well throw it in the bin Well Iam still waiting for a answer Thanks Nissan your so professional

Reply from Barnard And Brough Limited

on 16 Sep 20

Good evening Christopher, thank you for taking the time to post a review here regarding what you feel to be an issue with the customer service provided by ourselves at Barnard & Brough Nissan. Whilst we can appreciate your frustration it is always best to give the whole story when posting a review for a business you have dealt with and unfortunately you have not done this in this particular instance. As you know, you suffered a stone chip to the front of your car which you left for a period of time which meant an area of rust began to bubble. You were advised at the time by the Nissan Customer Services team that this was not covered under your warranty and we have reiterated this to you on several occasions as the area in question is not a manufacturer defect. We have offered our assistance to help with the matter but you have declined all offers from us. we are pleased to have been given the opportunity to state the full case in our reply. Thank you.