Harwoods Jaguar Crawley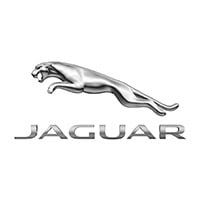 Harwoods Jaguar Crawley
"Harwoods Jaguar Crawley formed a prestigious business together with Land Rover, which was previously acquired from Guy Salmon (part of the Sytner Group) in 2012. Our new Dealership which is situated in five acres, opened its doors to the public in February 2016. The Sales and Aftersales boast one of the finest facilities in the country. Our magnificent showroom displays the entire Jaguar model range, with sufficient room to accommodate growth in new models. Crawley employ around 100 fully trained staff to cover Crawley, Gatwick, Reigate and Dorking Counties."
Services offered
New Car Sales
Jaguar Approved Used Sales
Jaguar Dedicated Servicing, Diagnostic and Repairs
Jaguar Genuine Parts
Park and Fly
Customer Reviews (98)
Review from

Very professional

Very professional, understanding and good communication. Nice touch to have the vehicle washed as well.

Reply from Harwoods Jaguar Crawley

3 Days ago

Hi Mr Summerfield, we are very happy to have provided you with such a positive experience & we thank you for your feedback! Best Wishes Tracy Customer Service Team

Review from

Bought second hand Discovery

Good and attentive service - just missing a star since a check was missed in the pre sale service but this was remedied swiftly by the salesman

Reply from Harwoods Jaguar Crawley

on 02 May

Hi Laura, we appreciate your positive review about your recent experience with us! If you have any further questions, please contact us on customerservices@harwoods.uk.com. We're always happy to help! Kind regards, Gokhan Customer Service Team"

Review from

Great service

Great service

Reply from Harwoods Jaguar Crawley

on 02 May

Hi Daniel, we are very happy to have provided you with such a positive experience! Our team strives to deliver an excellent experience, and are glad you found this to be the case during your visit. If you have further needs or questions, please reach out!

Review from

A rainy Saturday in October is probably…

A rainy Saturday in October is probably not the best time for purchasing a car, as everyone else had the same idea. Despite this we were met with a smile, names taken, showed a seat to wait and a drink found. Within moments someone was with us discussing our needs and test drives arranged. We could see they were running at capacity and yet everything was executed with calm aplomb. Decision made, finance sorted, more drinks and a friendly handshake to seal the deal. It was such a good experience we came back a week later and bought another. The follow up service for both cars has been without fault and every query we had along the way was answered. You buy from people, and these are the nicest, most friendly and honest car people I have met in 30 years of buying cars. Thank you Gatwick Jaguar and Harwoods.

Reply from Harwoods Jaguar Crawley

on 19 Jan

Simon Roberts, we're glad you had such a wonderful experience with us! If you ever need anything else from us, please feel free to give us a call or stop by. Have an awesome day!

Review from

Customer satisfaction not guaranteed

After purchasing a car from this dealership, it took three days of calling and leaving messages, and being put on hold, promised call back phone calls (that never came after waiting all day to hear back), to arrange the vehicle delivery. It was explained to me that the reason for this was because my point of contact salesman had been out of the office. If the other sales team members aren't interested in helping each other's customers then there is something wrong going on at this branch. I guess it's all based on commission and not based on customer satisfaction. It didn't feel like I was buying into a luxury car brand. Being ignored/avoided for 3 days after paying the money for the vehicle felt more like I was the victim of a scam, than a luxury brand customer experience.