Wolverhampton Seat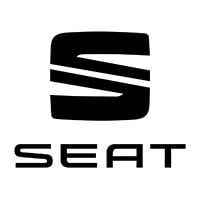 Customer Reviews (15)
Excellent service!

I was helped to find the perfect car and I went for a test drive. All the staff were very helpful and always an email away if I had any questions. The car is exactly as shown in the photos. I would definitely recommend Barlow motors as the service is great.

Barlows are the best

First time buying a car and couldn't of gone to a better place, Black magic at barlows made my experience buying my first car so easy and welcoming it kinda felt like I'd done it before. Staff are always looking smart the place smelt of success.

Great service.

I purchased the same day that I began looking as their service was exceptional. I'm extremely fussy, but they accommodated to my every need and requirement. They even serviced my new car on the day I was driving it away at my request and replaced a tyre that wouldn't need replacing for another 5 months.

From gloom to vrooom!

Went by because I was having a nightmare with my previous car company. Great customer service from start to finish here and even following on now they still check up everything is going well with my car. Would definitely recommend to anyone looking to purchase a new car.

SEAT Leon

Needed to change current vehicle to something more suited to my needs recently became a mommy so needed some extra space for all my new accessories (car seat, pram etc.) Went into SEAT with the view to being fobbed off like I had been with other car dealers as it was more about finding a car that was bigger but more importantly one that was within my budget. Pleasantly surprised when a member of the sales team actually listened to my needs and came up with a solution. Really pleased with the customer service I have received and can't thank that member of the sales team enough for his help in choosing my next vehicle, for guiding me through sales process and for explaining the vehicles features and gadgets. Hope to return in a few years time to strike a deal on the SEAT Leon FR! Thanks for a great and unhassled experience.