Stourbridge Volkswagen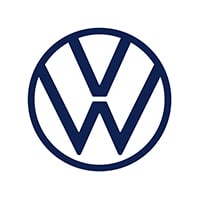 Customer Reviews (17)
Buying a car made easy

Car was a described if not better. Sales assistant was very relaxed and accommodating. Test drive took place the same day and led to the sale of the car. All options available to us were described, but at no time was there pressure to buy any of them. After selecting the car we were kept up to date with the progress of accessories being fitted and nothing was too little be it questions about service plans or the trading in of the old car for part-ex. Highly recommend.

Best experience

The whole process of me purchasing this car was smooth and professional. Always on the end of the phone/email if I needed Emma: I couldn't fault her. I would recommend anyone to buy there new or used car from Stourbridge Volkswagen, will definitely be going back.

Excellent service

Excellent service! Great communication throughout. Emma made it so easy to purchase my next car would Truelly recommend .

Reply from Stourbridge Volkswagen

on 21 Aug 19

Thanks Jack

Would highly reccomend!!

Great service and staff throughout the whole process.

Reply from Stourbridge Volkswagen

on 13 Aug 19

Thanks for the great review Andrew M

Stourbridge Volkswagen - 5 Star Rating

I took myself to Stourbridge Volkswagen to ultimately test drive a Beetle but came away happy after ordering one. The staff were all very welcoming and were able to answer any questions that I had. Not only that but they made sure that they could give me the best possible deal. I would recommend this dealership to anyone, as I have never faced any problems with them, any problems are no problems when it comes to this dealership as they sort me and my car out in no time at all. Upon taking my car in for a service refreshments are offered and comfortable seating is provided.