Johnsons Volkswagen Solihull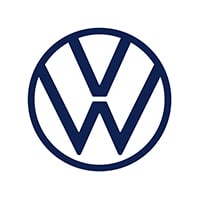 Customer Reviews (180)
Review from

Very satisfied

The experience at Johnsons Volkswagen Solihull was good because Of Its modern premises ,helpful and attentive staff and a well presented car which was in excellent condition .

Review from

Very satisfied

My experience at Johnsons Volkswagen Solihull was positive because Tony was a great sales person! He sent videos of the car, He was very informative! And got a nice gift with my car

Review from

Dissatisfied

I would not recommend Johnsons Volkswagen Solihull because ,the sale was better than expected, after that the best way to describe my experience is pathetic. Promise after Promise to contact me has not materialised. If it were possible I would return the car and get my money back. Deceitful really, Promise everything to get your custom, then nothing.

Review from

Very satisfied

I was happy with the service at Johnsons Volkswagen Solihull because all the staff are highly professional and kind.

Review from

Satisfied

At the end of the day I collected the vehicle I chose; body damage was repaired as agreed. The vehicle was prepped for collection to a reasonable standard, however someone left dirty footprints on the drivers footwell rather than use a paper protector. The rest of the vehicle was clean, and it was going to get detailed at the weekend anyway.It's not the spec I was looking for but I will continue to scour the UK looking for the right vehicle and replace this one when I find what I want.